Write_On letter writing campaign
Get ready for it. April is National Letter Writing Month and the Write_On letter writing campaign is all about spreading some joy through handwritten correspondence during this special month. So, mark your calendars now and consider the many ways to celebrate National Letter Writing Month.
Now, you know me, I've never needed an excuse to write some letters, but National Letter Writing Month is a beautiful thing and I adore that the fine folks at Egg Press  and Hello! Lucky are offering….wait for it… free letter writing kits.
Free letter writing kits
Yes, that's right. You can sign up for your free letter writing kit but do it fast, as they are available only to first come first serve. The idea behind the Write_On letter writing campaign is to write 30 letters in 30 days for the the month of April, "to connect with people on a more authentic basis, and really strengthen our relationships with friends and family."
I recently contributed a bit of coin to this project, as did many others, so that the letter writing kits could continue to be distributed for free. The goal this year is to give away 10,000 letter writing kits. Can you imagine all the letters that will get written?!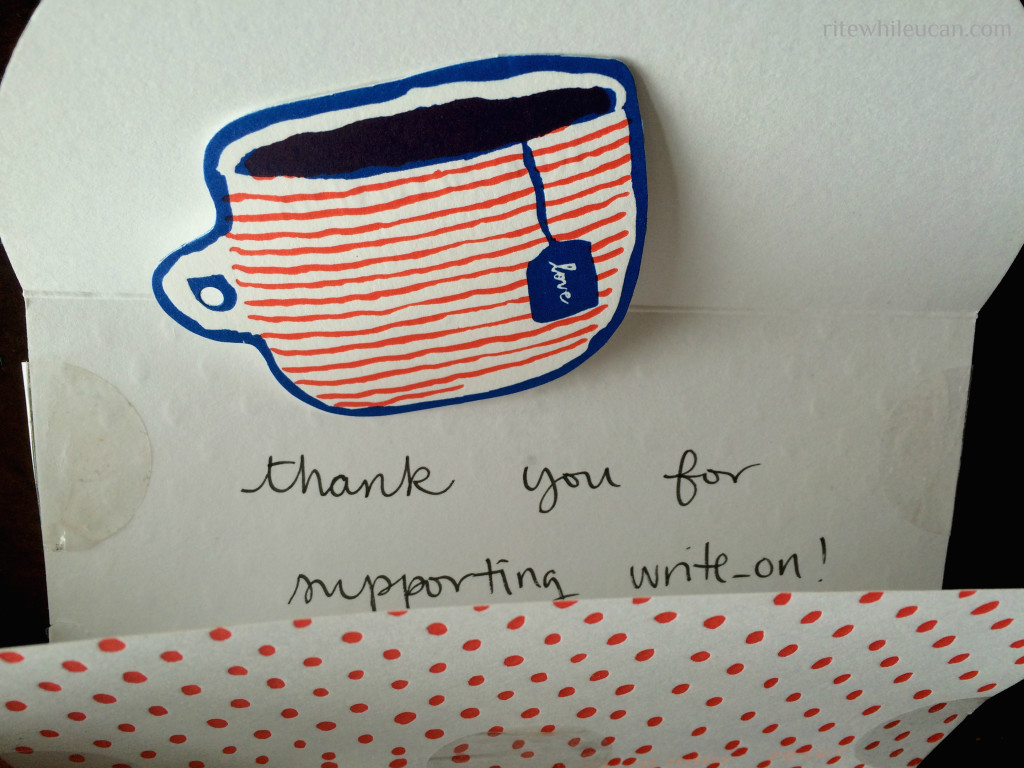 Ideas of who to write during National Letter Writing Month
Don't be overwhelmed at the prospect of writing 30 letters. Really. They don't have to be some five chapter mega series. In fact, Write_On has created a fantastic idea list just for this purpose. So, what's holding you up?  Sign up for your kit now, which I might add, contains six beautiful letterpress cards along with a few other stationery treasures.
How will you embrace National Letter Writing Month? Perhaps host a Letter Writing Social?
P.S. Share photos and stories about your letters during April using the hashtags #Write_On.