You should visit Heritage Park Post Office
I came away thinking Postmistress Kaitlyn has the best job ever.  You should visit her at the Heritage Park Post Office in Calgary.
She explains the finer points of mail delivery in the early 1900's (think about receiving/sending mail only once every 30 days vs your instant text today), she will draw  your attention to the massive leather mail bag, and she will mail your letter with the very unique Heritage Park Historical Village  post mark.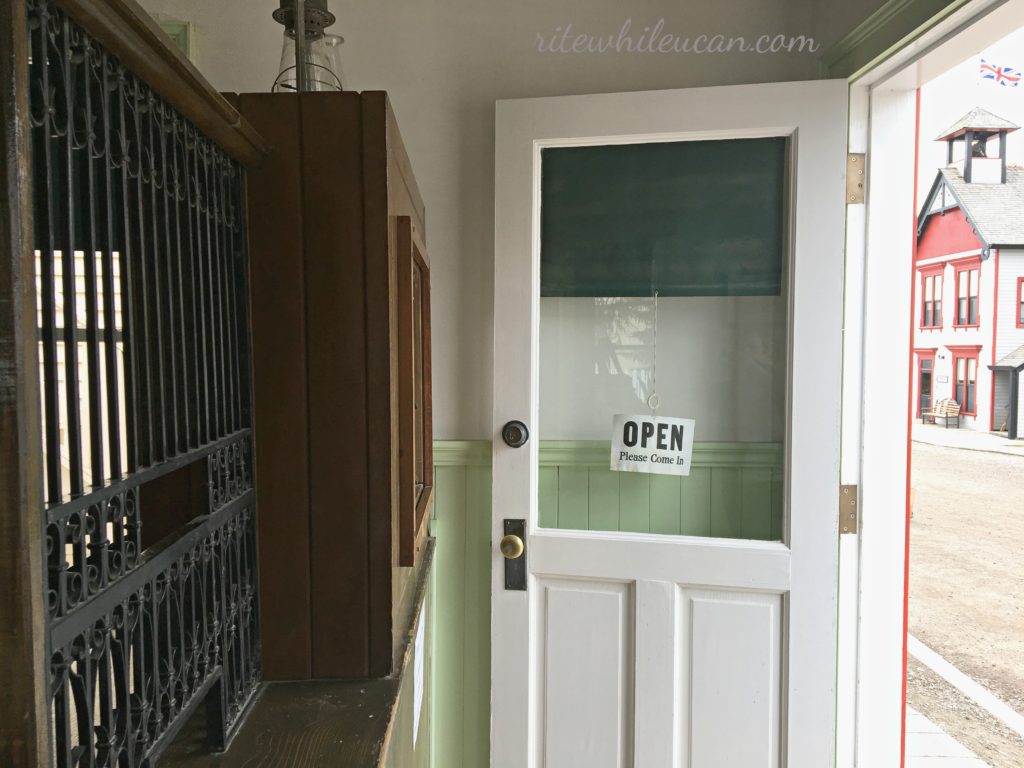 The mail was of central importance in 1900's
The iron gating would have surrounded the whole Post Office counter back in the day as mail was considered a transaction of paramount importance often containing confidential and important documents so limiting access to the public was part of the design.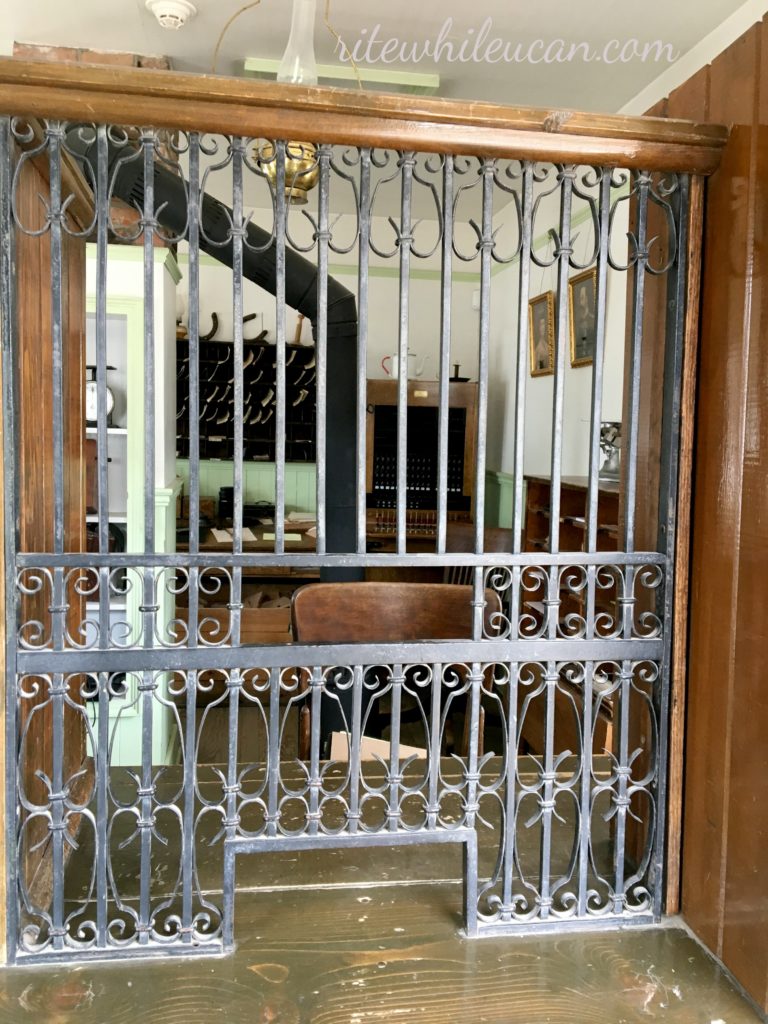 Red Mailbox
This red beauty of a mailbox was where the locals would deposit their letters in the upper slot, and when full, the Postmaster or Postmistress would lift up the bottom leaver and empty the contents.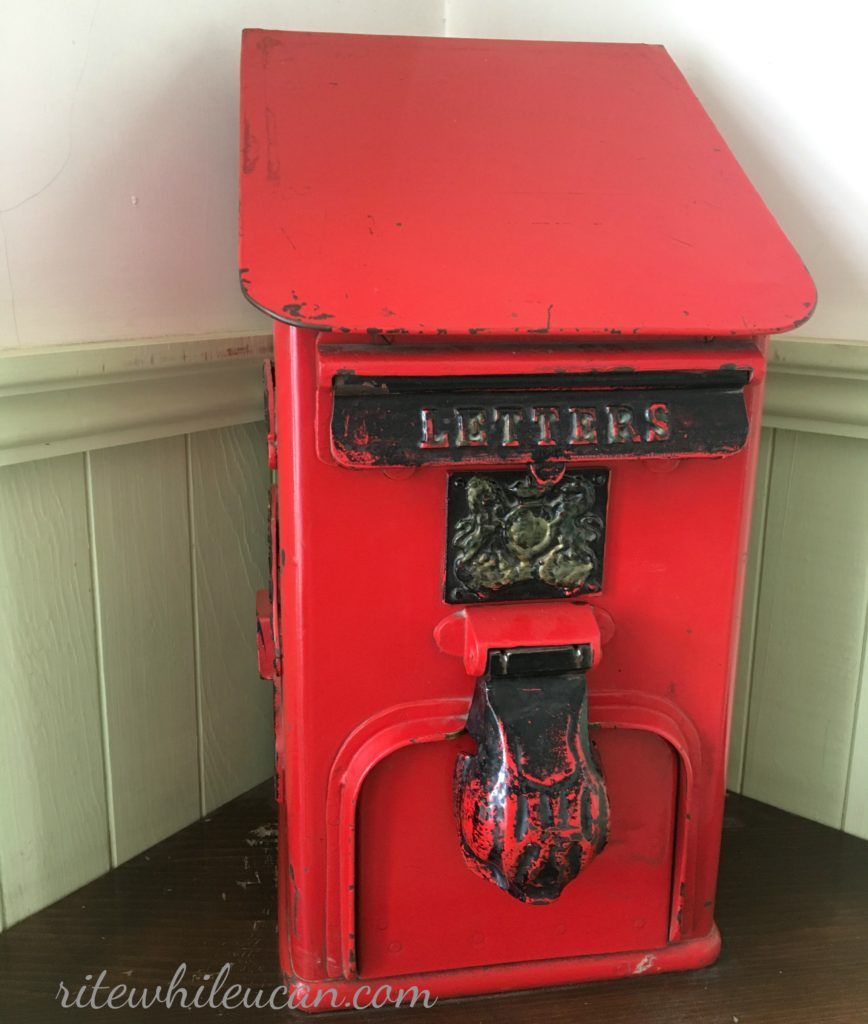 Letter writing still happens at Heritage Park
As you can see, the residents in the village each had their own mail slot into which their mail would be sorted. Aren't those stamps and post marks beautiful?
On my visit I discovered a little known fact that currently happens at Heritage Park unbeknowst to the many visitors.
The interpreters of the Park, whether from the Blacksmith shop or the Dairy Barn, all send mail to one another today. If you look carefully at the photo below, the bottom two rows contain the mail sent back and forth today. Postmistress Kaitlyn shared with me that she had three letters waiting for her this morning. Contents of the mail are in keeping with the era and occupation of the respective interpreters. 
Unique Postmark
The following two pictures show that delightful Heritage Park post mark that will be applied to any mail you send from this Post Office.  Postcards are available for purchase for only 30 cents should you want to send one home to mom this summer.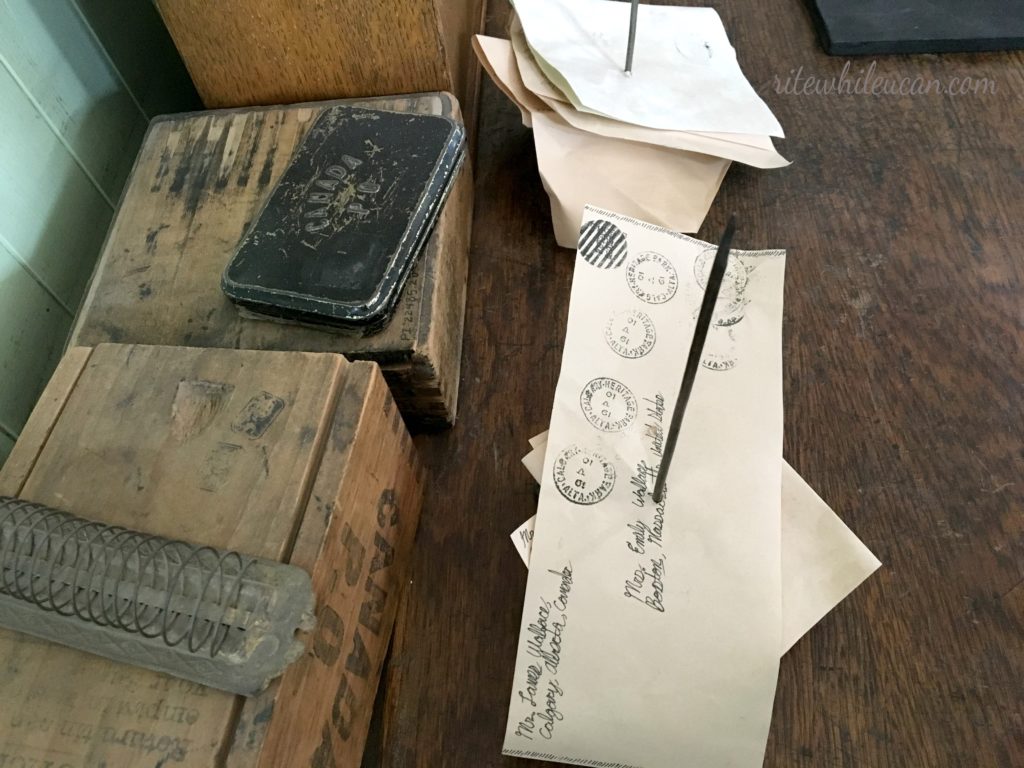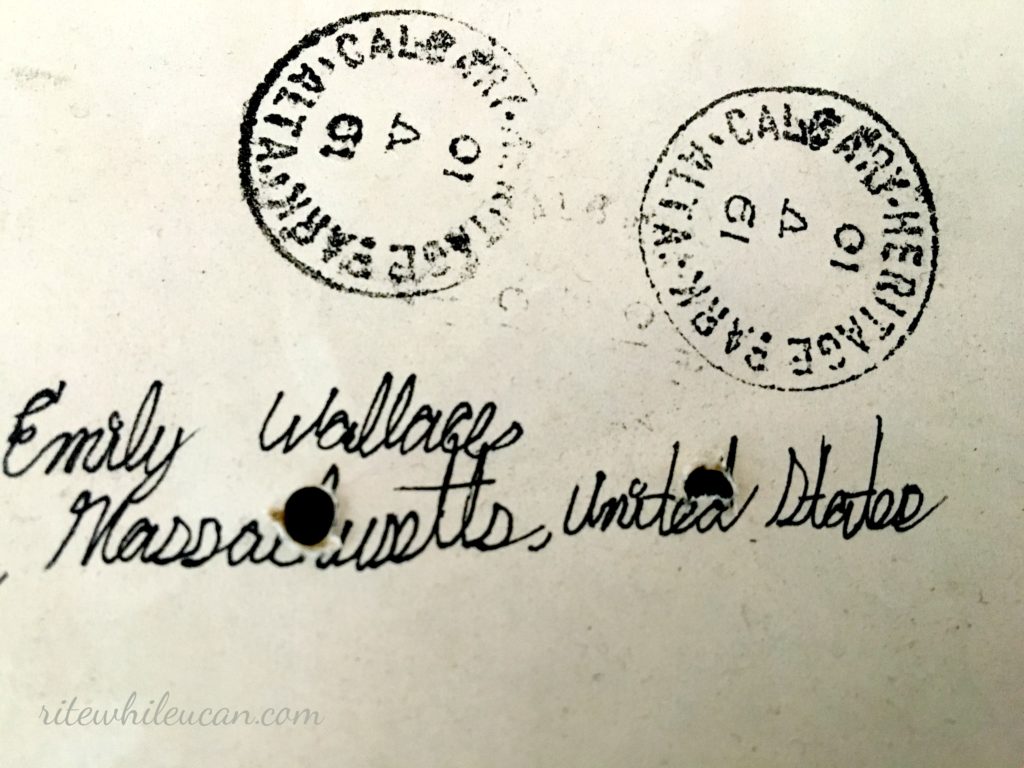 Discover your local sites
I thoroughly enjoyed my visit to this historic Post Office.
Often it is the local sites in our own city that we somehow never get around to visiting. If ever in Calgary, I would highly recommend you stop in at Heritage Park.
Maybe this is the summer for you to discover what your city has to offer. Is there such a place where you live?