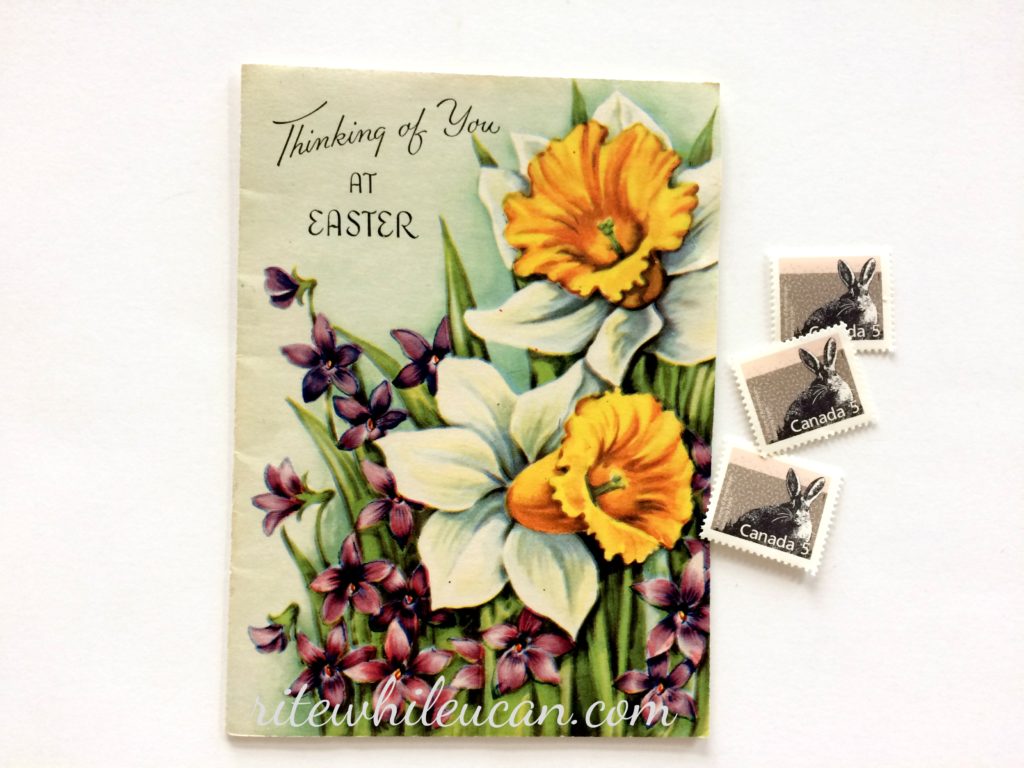 Vintage Easter Card
I stumbled upon this vintage Easter card a couple of weeks ago at a local antique sale at Heritage Park Historical Village here in Calgary.
"So read this, and remember that someone thinks of you!"
Don't you love reading this card that was written many years ago? I love how Aunt Chris jokingly refers to the card being from "the same vintage as I am."
She was on to something when she sent this Easter card to John and Fran. A piece of mail is a wonderful way to let someone know you are thinking of them.
Happy Easter
I love Easter, new beginnings, Spring time but I have to admit I hate hot-cross buns.
How do you celebrate Easter?