Typewriter Wall in The Press Hotel
Yesterday, June 23rd, was International Typewriter Day. To celebrate I wanted to share with you this absolutely beautiful art installation called "SWARM" found in The Press Hotel in Portland, Maine.
Located in the historic Gannett Building that once housed the Portland Press Herald newspaper, artist Erin Hutton and a collaborative team from Maine College of Art (MECA) created this one of  kind art exhibit.
Using 62 vintage typewriters Erin and her creative team mounted the machines on the wall in a circular swarm pattern so that the typewriters cascade out overhead as you walk below.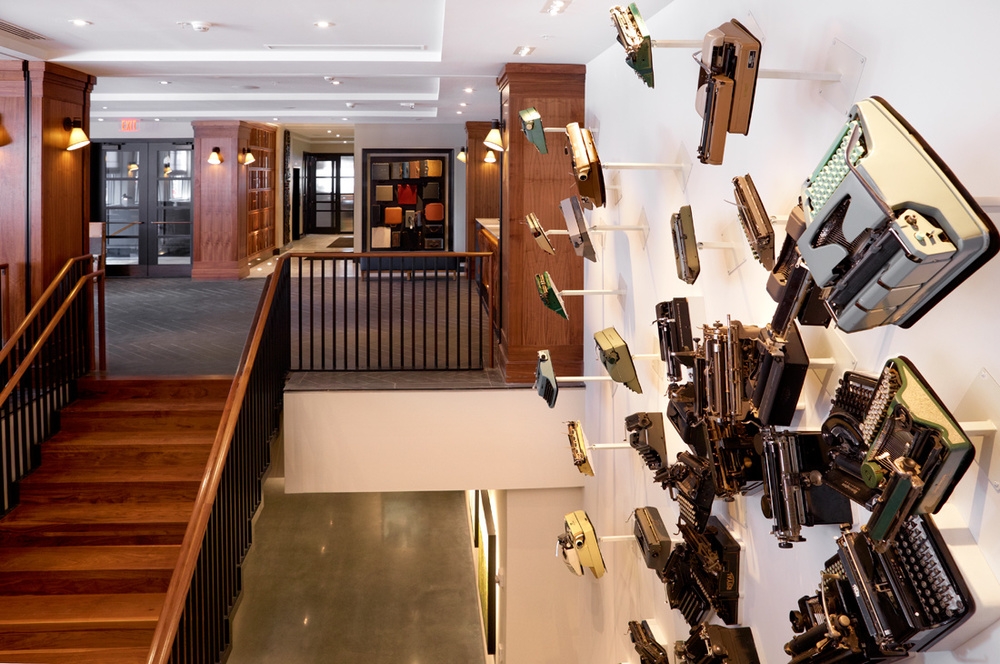 Typewriters have their own personalities
As Director of Exhibitions + Special Projects at MECA, Erin was thrilled to have the opportunity to work with typewriters as she remembers her Grandma's typewriter with fondness.
Erin shared with me that by the end of the project she had developed a love/hate relationship with the typewriters. Take for instance, the giant brown beast of a typewriter that was very stubborn when it came time for installation. The typewriter in the eye-popping cherry red colour however, soon became her favorite.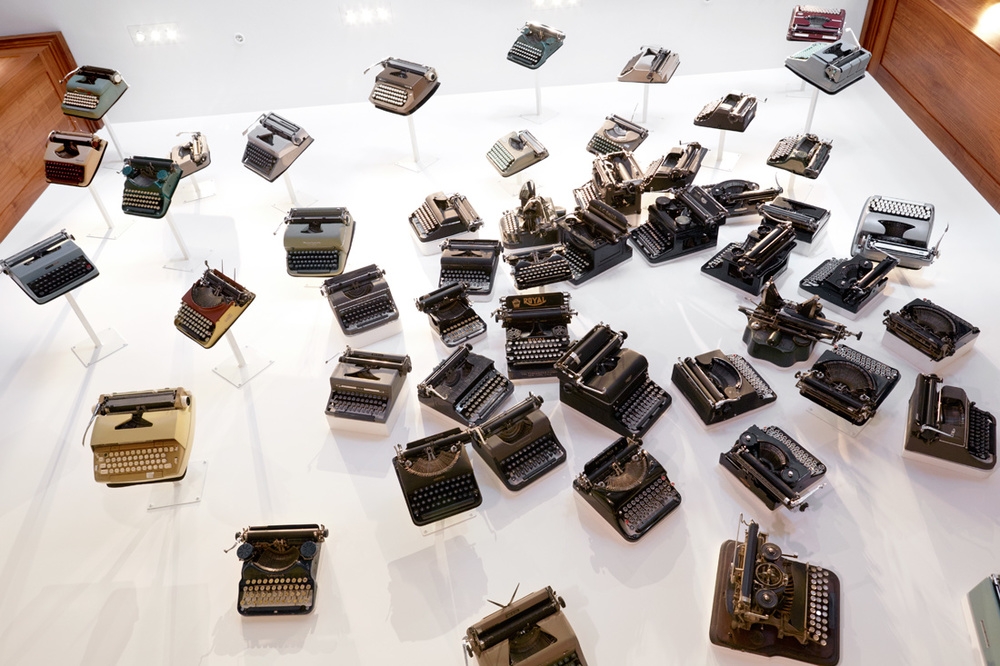 It took over two days for all the typewriters to be installed
After planning and playing with layout at MECA, the typewriters were transported to the hotel. Each machine was installed one at a time over two and a half days. The result is absolutely stunning and unforgettable.
The typewriters themselves have to be maintained. This involves a 16 foot ladder and the nerve to scale it and dust all the machines, keeping them looking fresh and as captivating as ever.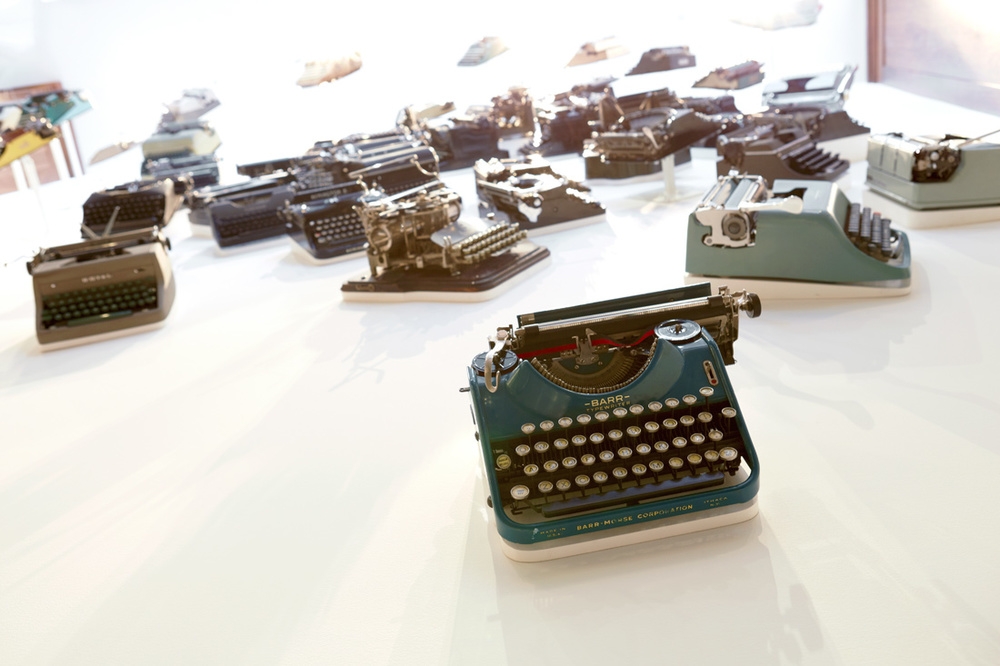 A must-see destination hotel
The Press Hotel is a unique place in that it has made the history of its building part of the identity as a destination hotel. Meeting rooms are called 'The Editorial Room,' The Press Room,' and 'The Composing Room' in keeping with the original function of the building.
You can find more of Erin's work at Studio24b where she and her husband often collaborate on creating art for public and private spaces.
Although International Typewriter Day is technically passed, I am seriously thinking about paying a visit to a park this Sunday afternoon with typewriter in hand and setting up shop on a picnic table.
What do you think? Should I do it?
P.S. A special thanks to Erin Hutton for taking the time to speak with me and for the use of some of her photos.