Tag line
The dollar store or any store that sells office supplies is a great source for paper supplies.  This is where the ordinary can become so much more.
The starting point for these beautiful tags is a Manila shipping tag (you can pick up 100 for about $3.00 Cdn).  Of course, what Kelly over at livelaughrowe.com, turned them into is another matter indeed. My favorite is the button tag.
You could also;
1) cut the first letter of the recipients name out of newsprint, or an old book, and slap some glue on and there you have it
2) use these metal rim round tags as gift tags too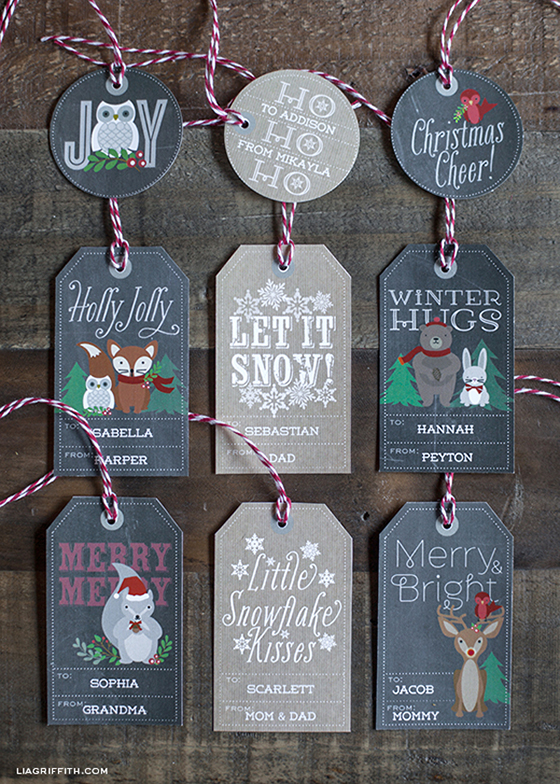 The adorable winter critters featured on these gift tags are available as free printables over at Liagriffith.com so adding the finishing touches to your gifts is easy.
What's nice about these, in addition to the obvious 'cute factor' is that by printing from your computer you can put the names in right there, saving you time and effort. Awesome.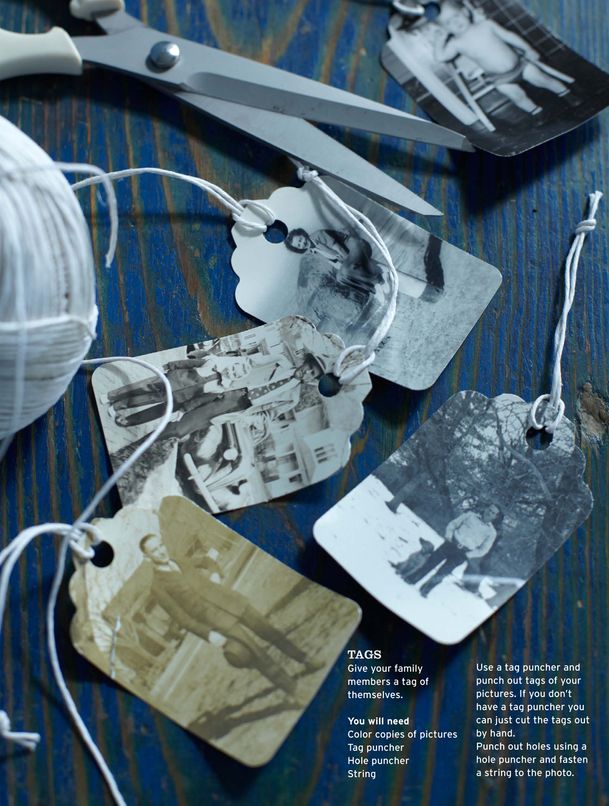 Now, this might be a bit more time consuming option for identifying who gets what in the gift department, but I can't help but think the results are worth it. For more details on how to turn photos into tags pay a visit to lolalina.com.
It might actually be a fun game to have the younger kids hand out the gifts if the tags were done like this.  You never know who might get what!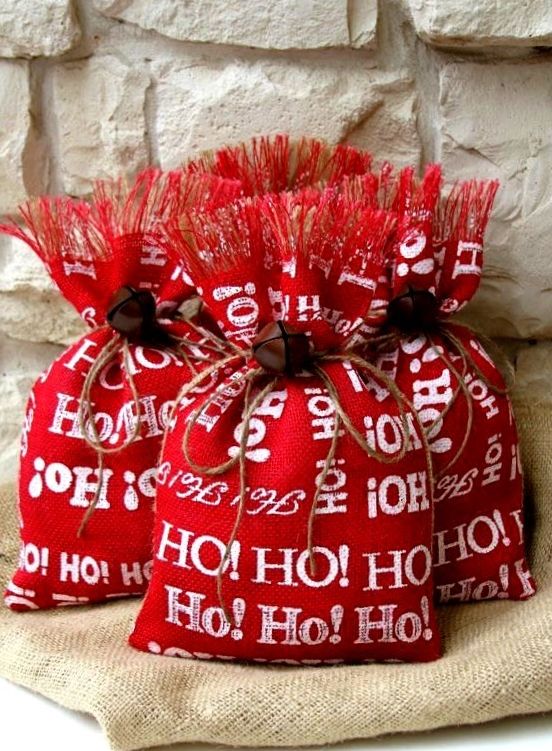 Bag it
I love the fact that bags can be re-used.   These red burlap bags are found over at FourRDesigns on Etsy.  Below, is a simple yet beautiful idea by Mooreaseal, using regular brown paper lunch bags.  Love it.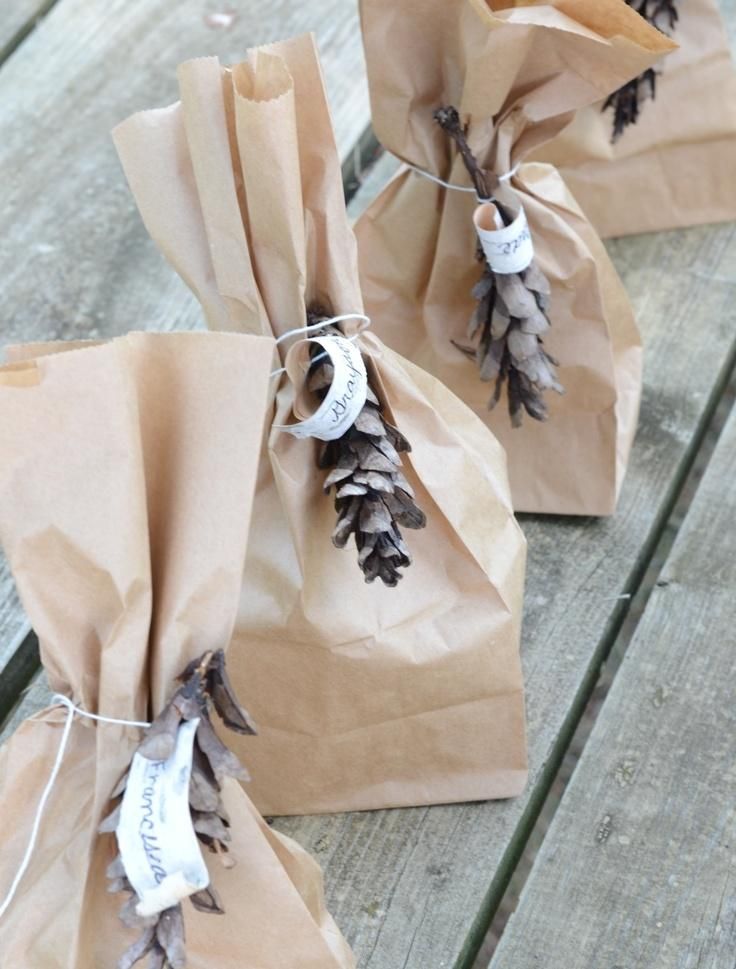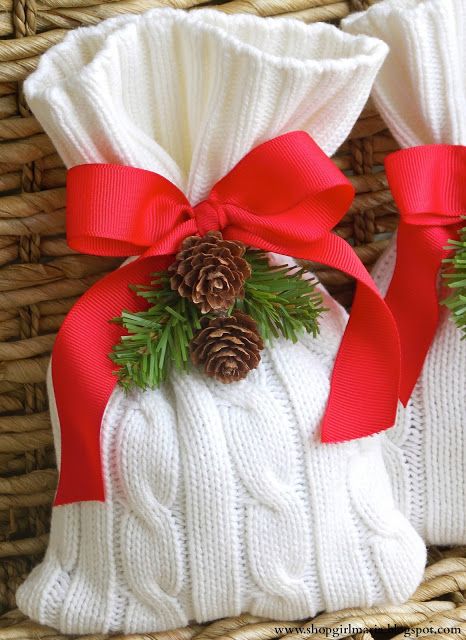 Rags
Let's think about laundry for a moment.  I think my dryer has been strategically plotting against me.  Missing socks, shrinking sweaters, gloves mysteriously disappear etc.
How about being one step ahead and using old sweaters, like this one above via ArchitectureArtDesign, to wrap up our gifts?   Socks and gloves would be very fun tied shut with some funky ribbon.
How do you label your gifts?
P.S. Try taking a Sharpie and scrawling the name directly on the gift wrap—this is my Dad's method.  Thanks Dad!