Summer mail swaps. Don't miss out. Sign up now.
No better time for swapping mail then when life is a little more 'chill.'  At least this is what I hope for my summer to be.
Today I'm sharing about three unique summer mail swaps going on right now, all with different sign up dates, so don't miss out.
First up, my pal Jessica and I are  running the Summer Edition of #BookLoverPostcardSwap. This is a mail swap tailor made for you if you like reading and mail. Simply mail a summery postcard with your favorite summer reads to your snail mail partner. Signups open until June 11th; enter  your info in form above (use scroll down bar) to participate.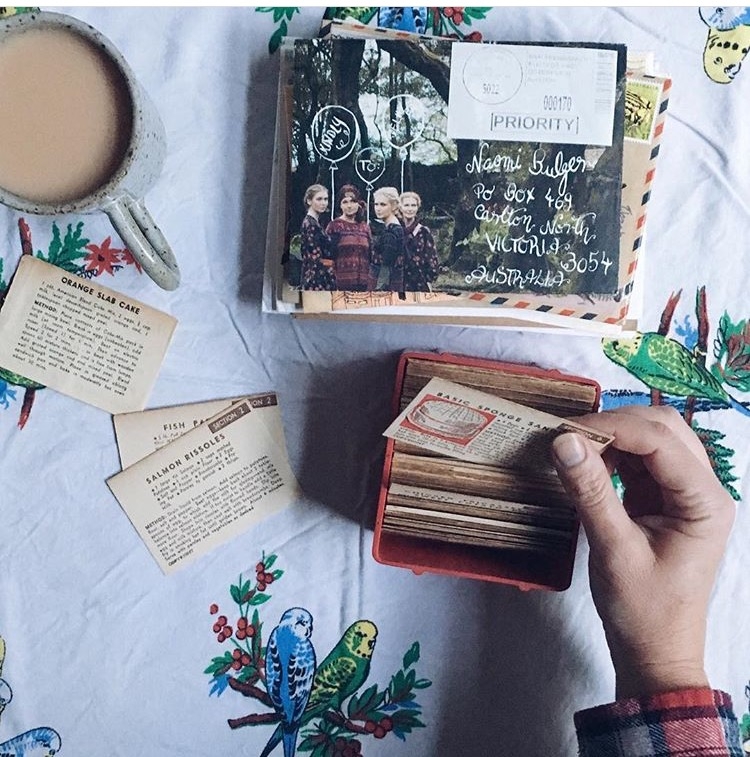 (photo courtesy of naomiloves.com)
Letters need to be postmarked by July 1st for Meals in the Mail exchange
Next we have a very cool idea from Naomi of naomiloves.com. She is inviting you to write her a letter and to include a recipe with the letter. If she gets enough recipes she will make a recipe book or a zine celebrating both the letters and the recipes. Best part? Naomi will make sure each contributor gets a free copy!
Imagine being in your kitchen, using recipes from people all over the world who appreciate community and the art of letter writing just as much as you. Your letter needs to be postmarked by July 1st, 2017 to be included. Here are more details about meals in the mail and where to mail your letter.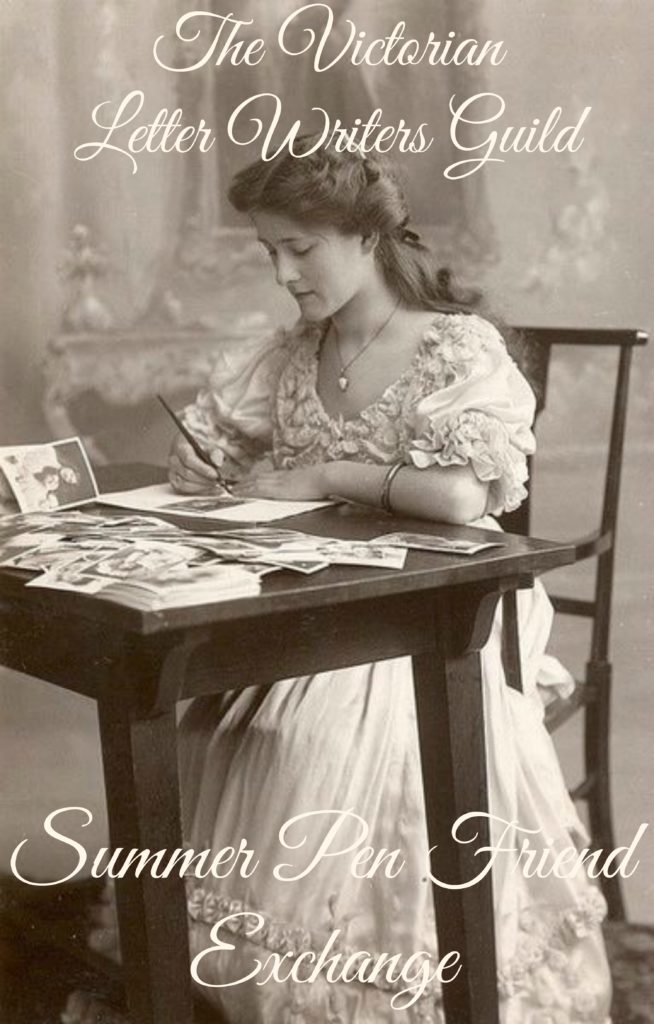 (photo courtesy of Victorian Letter Writers Guild)
June 1st sign up deadline for Summer Pen Friend Exchange
Sign up right away, by June 1st, so you don't miss out on participating in this International mail swap organized by Sarah of the Victorian Letter Writers Guild . Sarah tells me that already there are 25 people participating from all over the world including Australia, Canada, USA, England and more.
The next pen friend exchange begins in August so mark your calendars now. Sarah runs these mail swaps quarterly along with featuring creative ideas for designing extra-special correspondence and mail art techniques.  Feel like a new pen friend? Sign up here.
So, what do you think? Ready to swap some mail this summer?
P.S. Here is a list of ongoing snail mail exchanges I've compiled. I'm always updating it, so please let me know of other mail swaps that are going on. The more mail, the merrier!