Stationery finds that make me swoon.
It's true. I'm a self confessed stationery addict. And I own the title with pride. I go a little crazy when I enter a paper shop and can honestly say that time stands still as I meander every nook and cranny of the place.
I thought it was time I show you some of my finds, perhaps thinking that this might justify my habit?  Anyway, this first installment of 'stationery finds that make me swoon' is all about paper from Korea (and the adorable polar bears above, from Japan).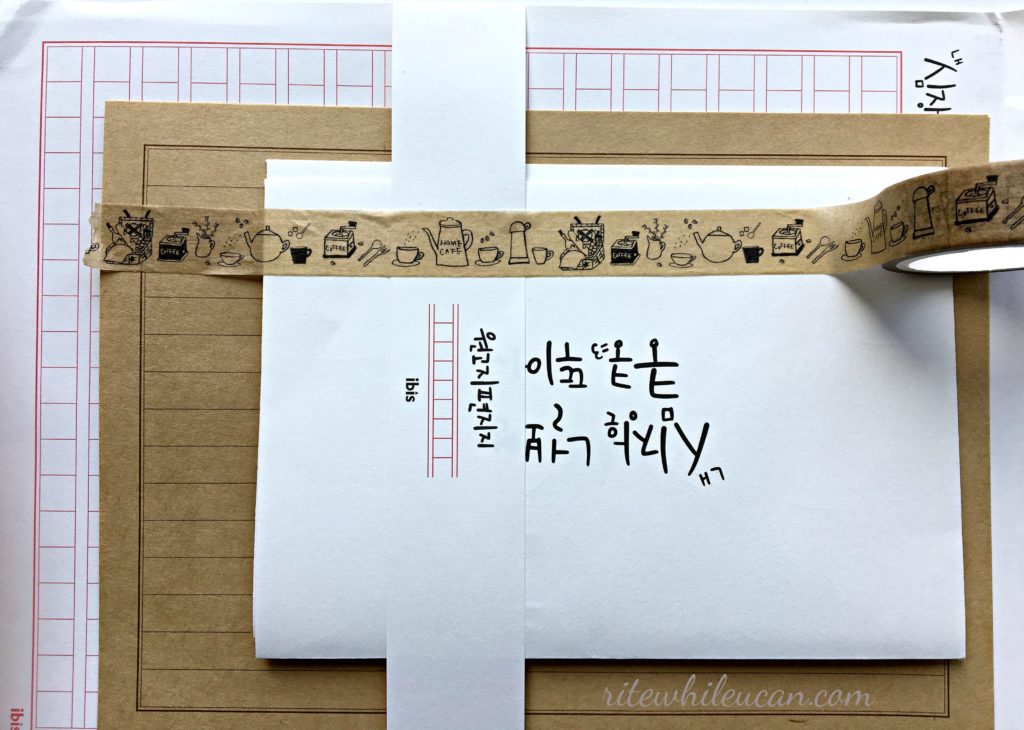 Washi tape with teapots
A die hard fan of my monthly letter writing socials (you know who you are) gave me the stationery set of the polar bears. Serious cuteness overload here.  I just adore the envelopes with unique vertical orientation and those stickers are so adorable.
It comes in handy when my neighbor makes a trip to Korea and goes stationery shopping on my behalf. She is one special friend.  The treasures she picked out are all amazing. Check out that washi tape with tea pots. Oh, my. More swooning over here.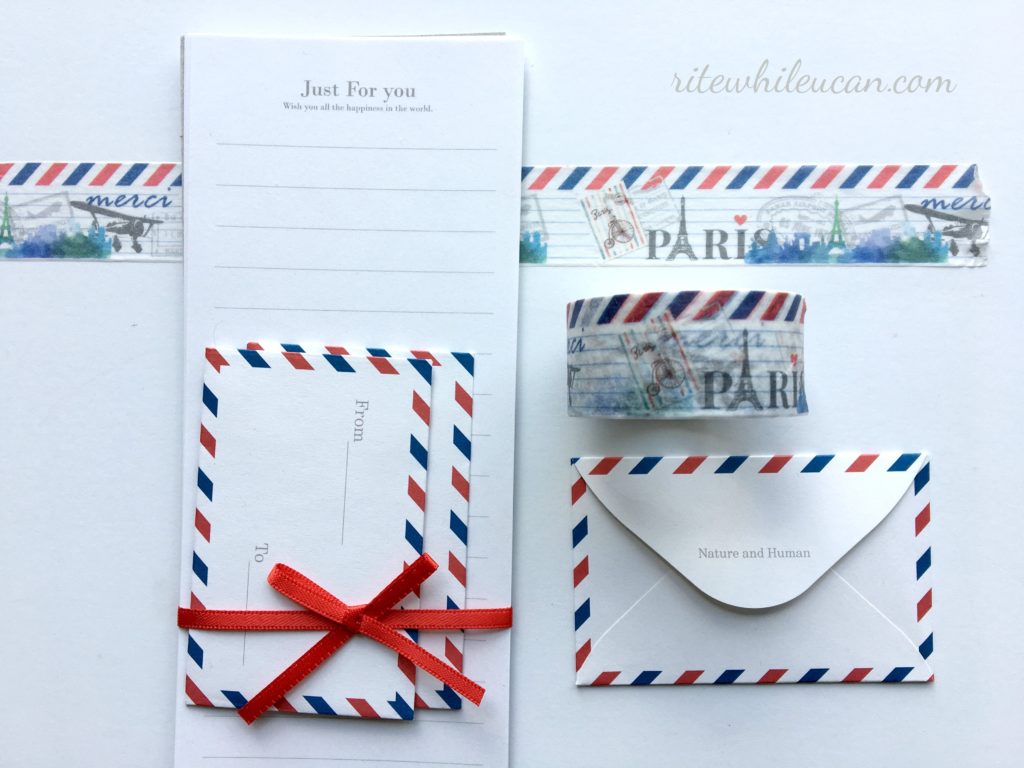 Miniature air mail
These stationery finds are like nothing I've seen before. Take these miniature air mail envelopes, they are darling. I'm going to try sending one in the mail to see if something so tiny will make it through.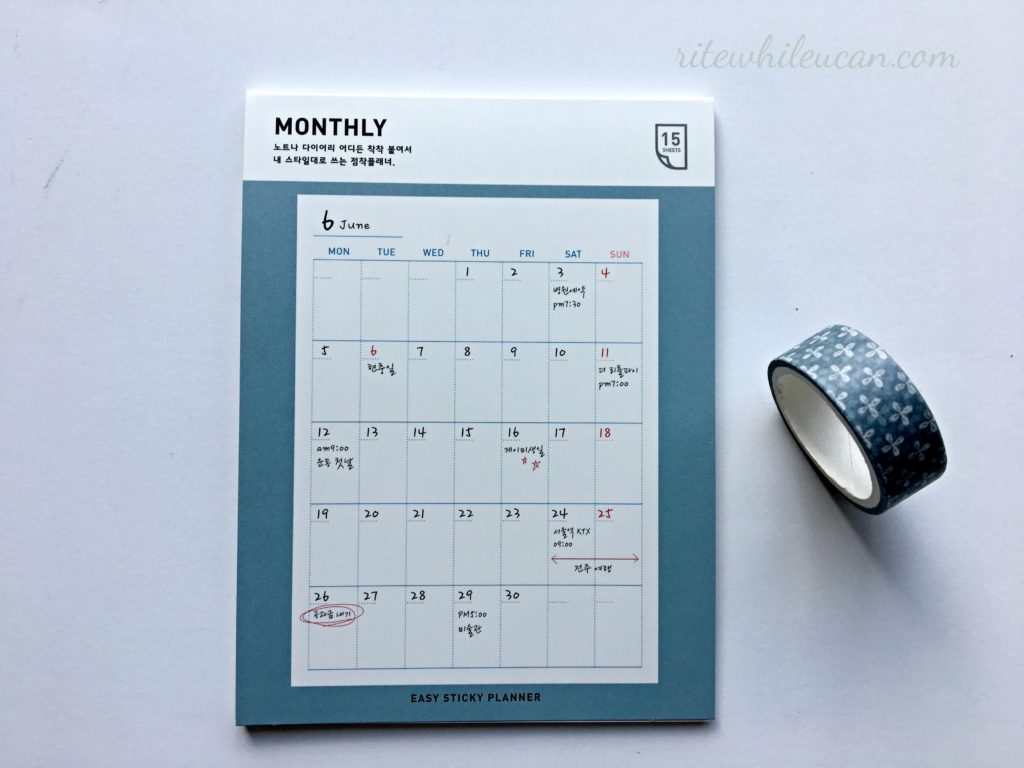 Sticky calendar pages
These easy sticky planner pages are so clever. It is a pad and you can take off a page at a time and stick in a journal, a text book or wherever. I was thinking it would be handy to put in a recipe book when I have overnight company for a few days and organize the menu on the planner page.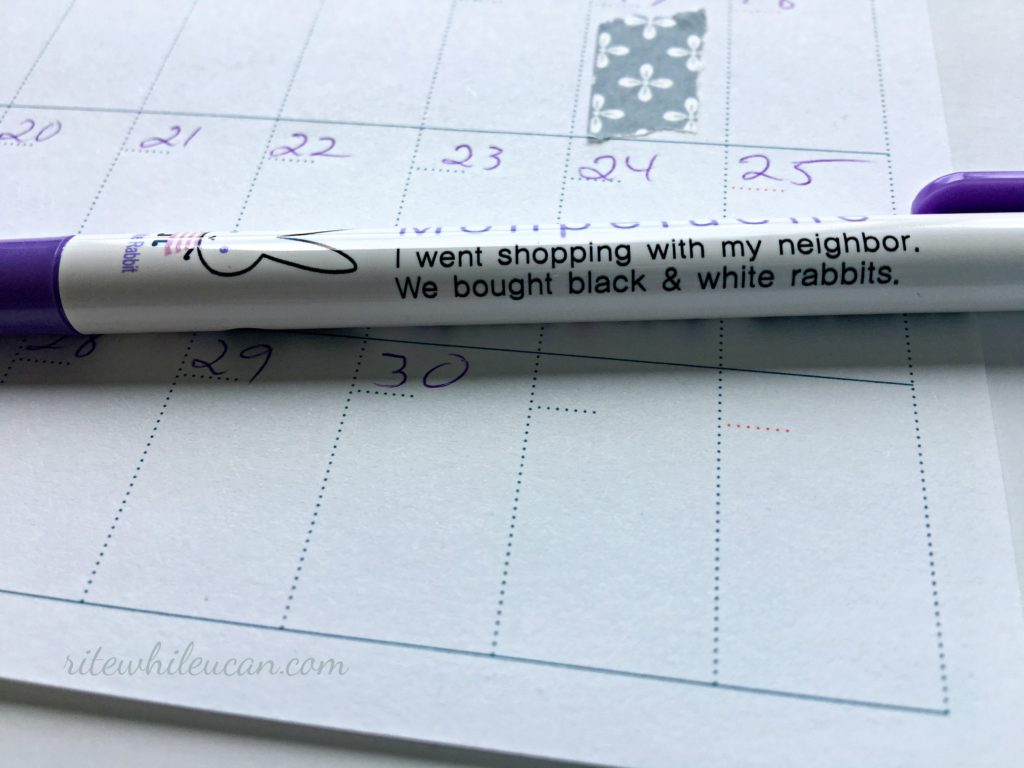 Creative supplies swap June 17th in Calgary
And this pen. It is just so random that it charmed me right away. Maybe my kind neighbor is trying to tell me something?
So as I figure out what I want to do with this new 'stationery finds that make me swoon' section of the blog, I would love to know if you would be interested in the possibility of purchasing (hopefully at discounted prices) for yourself some of the products that I find? Yes? Maybe? Not so much?
In the mean time, if you are local, I'm going to be bringing some of my stationery to the creative supplies swap tomorrow, June 17th from 1-3. Hope to see some of you there.