Send a Christmas card to someone who is homeless
I want to invite you to send a Christmas card to someone who is homeless this holiday season.
MakeItMerry is a project that started three years ago that is all about sending a Christmas card to a homeless person.
A handwritten Christmas card shows that someone cares
Having personally handed out your cards to the homeless, I can tell you that people are often moved to tears when they realize that someone thought of them and wanted to wish them a Merry Christmas.
There is something in this simple act of handwriting a card that creates a profound human connection. It lets them know that someone out there cares for them. See more photos of cards being delivered.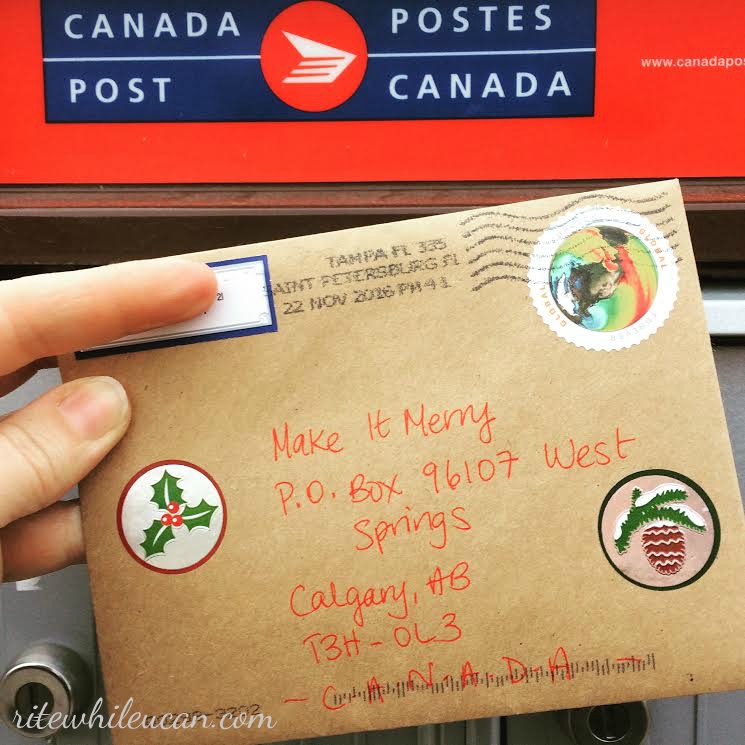 Send cards by November 30.
Send your cards to the address above. If possible, please mail your card before the end of November as this will help us greatly in sorting and meeting our early delivery dates. At the very latest, please ensure you get your card in the mail by December 10th.
See MakeItMerry for more information about card requirements and suggestions on what you can write in your card.
Will you help us spread a little bit of 'merry' to those who deserve it most?