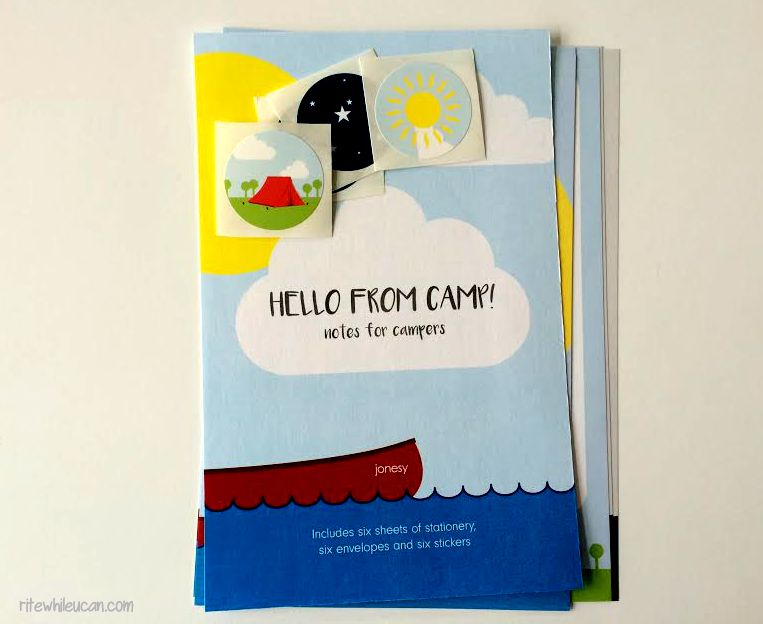 Win stationery for your camper
Toothpaste? Check. Swimsuit? Check. Paper and pen to write a letter home? Check.
This adorable stationery by Jonesy Charismatic Stationery makes it super fun and easy for your camper to post a letter in the mail while they are away at camp eating s'mores and singing campfire songs.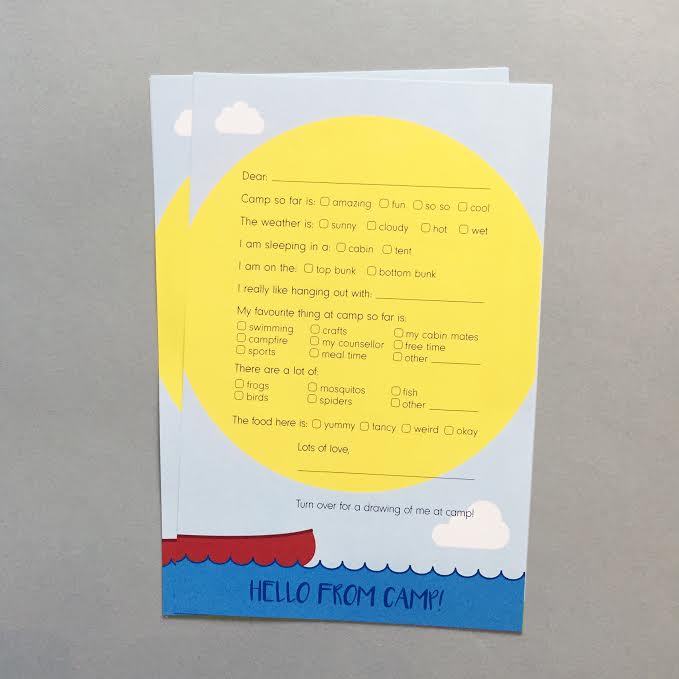 Colourful, fun designs
It was the eleven year old daughter of Nina Jones, the talented owner of Jonesy Charismatic Stationery, that was the Art Director on this project. I love how she created different options of colourful, bright, clever (I just love the flashlight version below) paper for campers to choose from.
Sometimes so much can be going on at camp, it might be hard to figure out where to start or what to write, but with these 'pick your own story'  suggestions, it makes it fun and not seem so daunting.  And of course, the option to draw something on the back is completely awesome.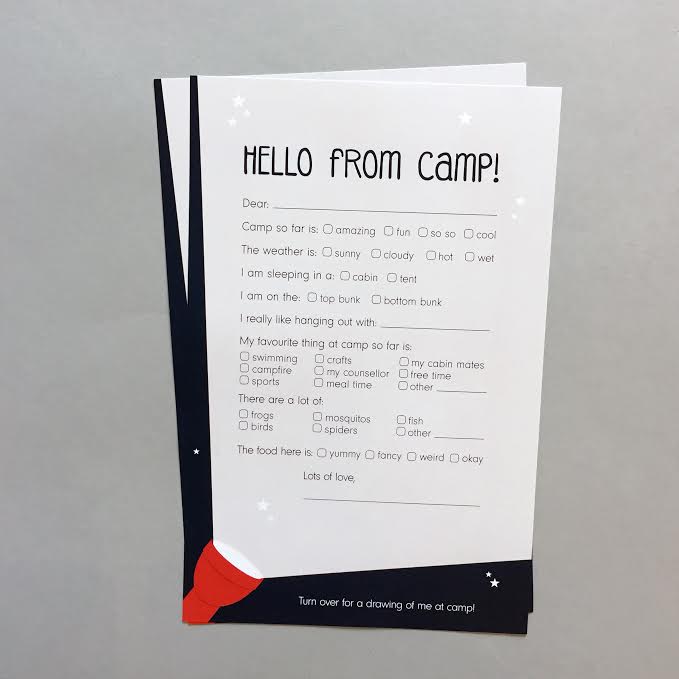 Hello from camp….
We parents love getting an update on how our kids are getting along at camp. This 'Hello from Camp' stationery makes it so easy for kids to send us a quick letter.
Don't forget to keep the letter and show it to your camper a couple of weeks after they have been home. Makes for a good conversation about reminiscing on all the camp memories.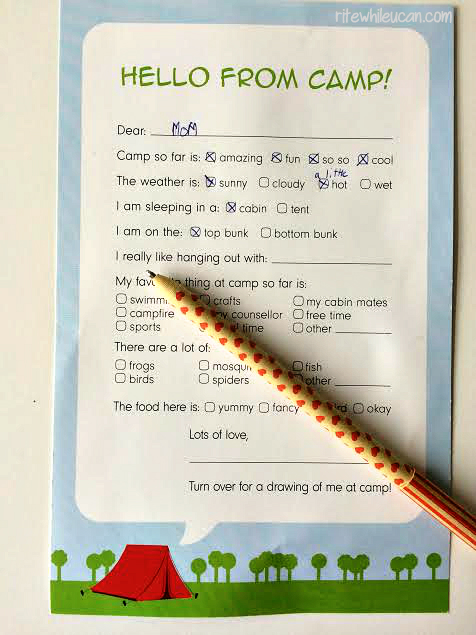 p.s. Aren't those paper pens by Jonesy Charismatic Stationery fantastic? Packing one of those in the suitcase would pretty much guarantee you'll receive a letter in the mailbox.