A Canadian letterbox
If you have been following the blog, and my obsession with letter writing,  you will know that I am a huge fan of Canadian paper people.  One of my favorite things to do is share and feature members of this talented community.
I am thrilled to be able to introduce you to Q and A Letterbox .  Formed by two stationery lovers (kindred spirits, no doubt), Queenie Best of queenie's cards and Andrea Raymond, an avid letter writer and blogger, both noticed there wasn't a curated greeting card subscription service in Canada.
In the time it takes to lick a stamp, they set up shop and haven't looked back.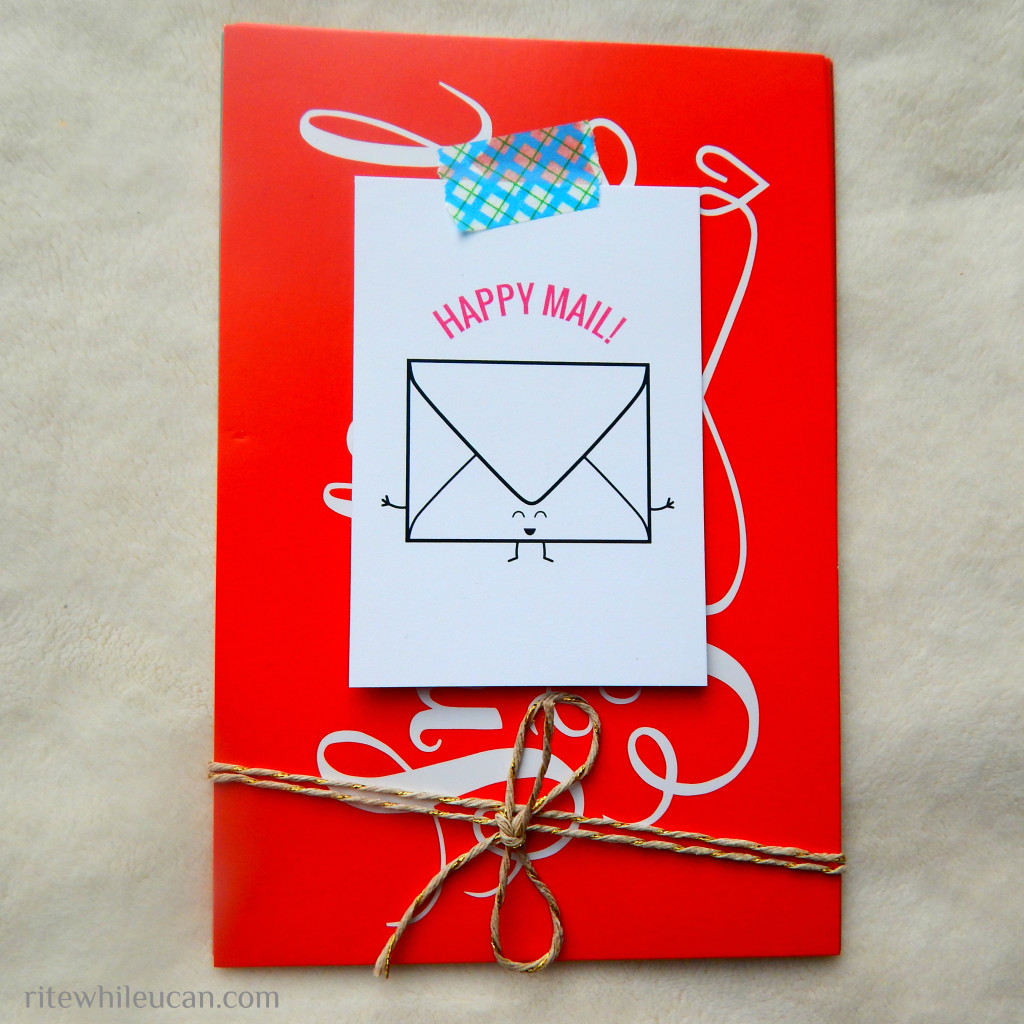 Q and A with the stationery designers
I spoke with Andrea about the motivation behind Q and A Letterbox and here is a snippet of what she said:
"Queenie and I met through a shared love of stationery. We loved the idea of a stationery subscription and saw that there wasn't a subscription in Canada. We wanted to support local businesses and share our stationery finds with others – we also really wanted to encourage people to send more mail – to spread love, one mailbox at a time!"
It only gets better. Here is the backstory behind the name 'Q and A Letterbox' :
"We had been trying to come up with a name for the subscription series, and loved that we could incorporate our first initials, Q and A, while also playing with the idea of a questions and answers. Each month we feature a Q&A with all of our designers on our website, so that our subscibers (and anyone who is interested) can learn more about the designers and makers that we feature and about their creative process."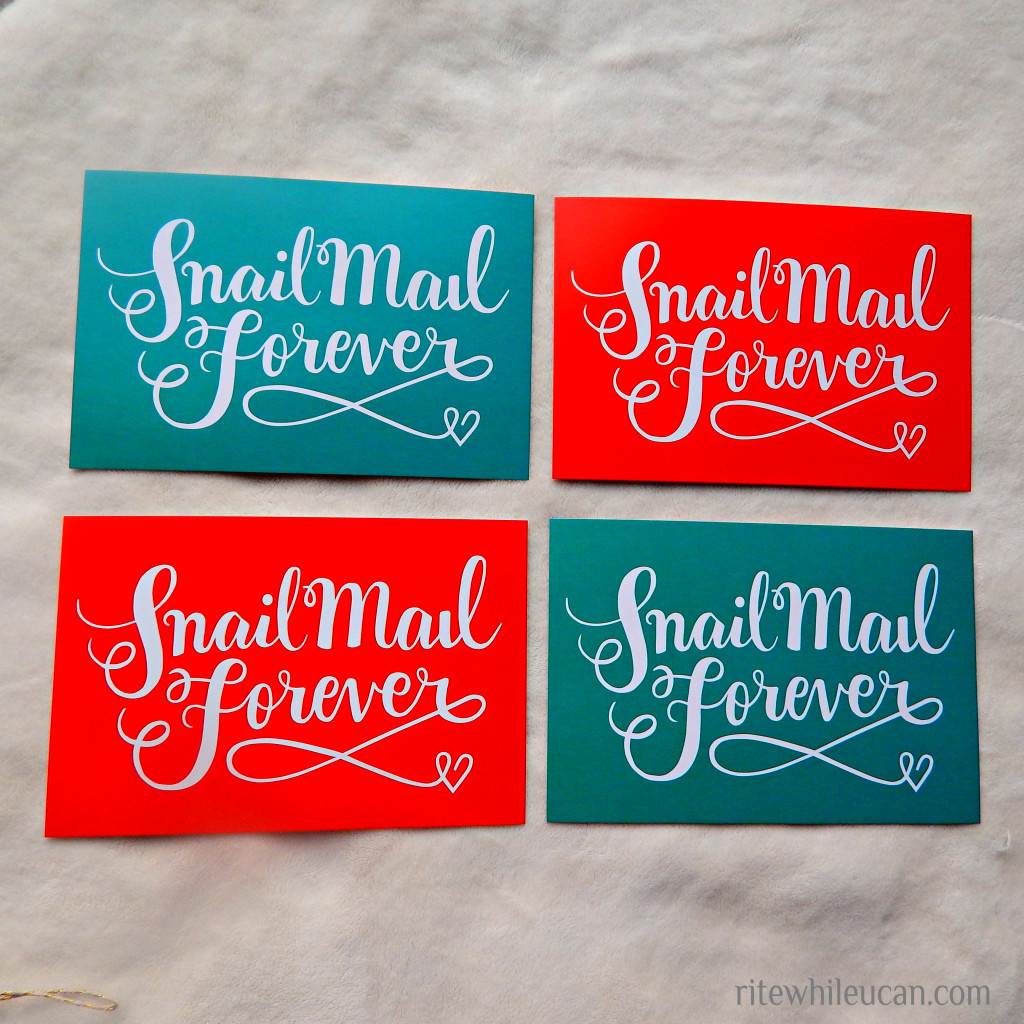 Snail mail forever
They had me at "spreading love, one mailbox at a time." Anticipation is half the fun of snail mail and anticipate the arrival of my August letterbox I did. I was giddy with excitement when it arrived. I waited to open it when I had a few moments to myself. You know, to savor the whole experience.
It was like someone designed a stationery loot bag just for me! What you will find within the letterbox includes three beautifully curated cards, plus a stationery goodie, which changes from month to month.* It could be a roll of washi tape, pencils, vintage stamps…all things any stationery addict would stand on their head for. Plus, and here's the really cool piece, the featured card designers offer a subscriber only discount. Love this.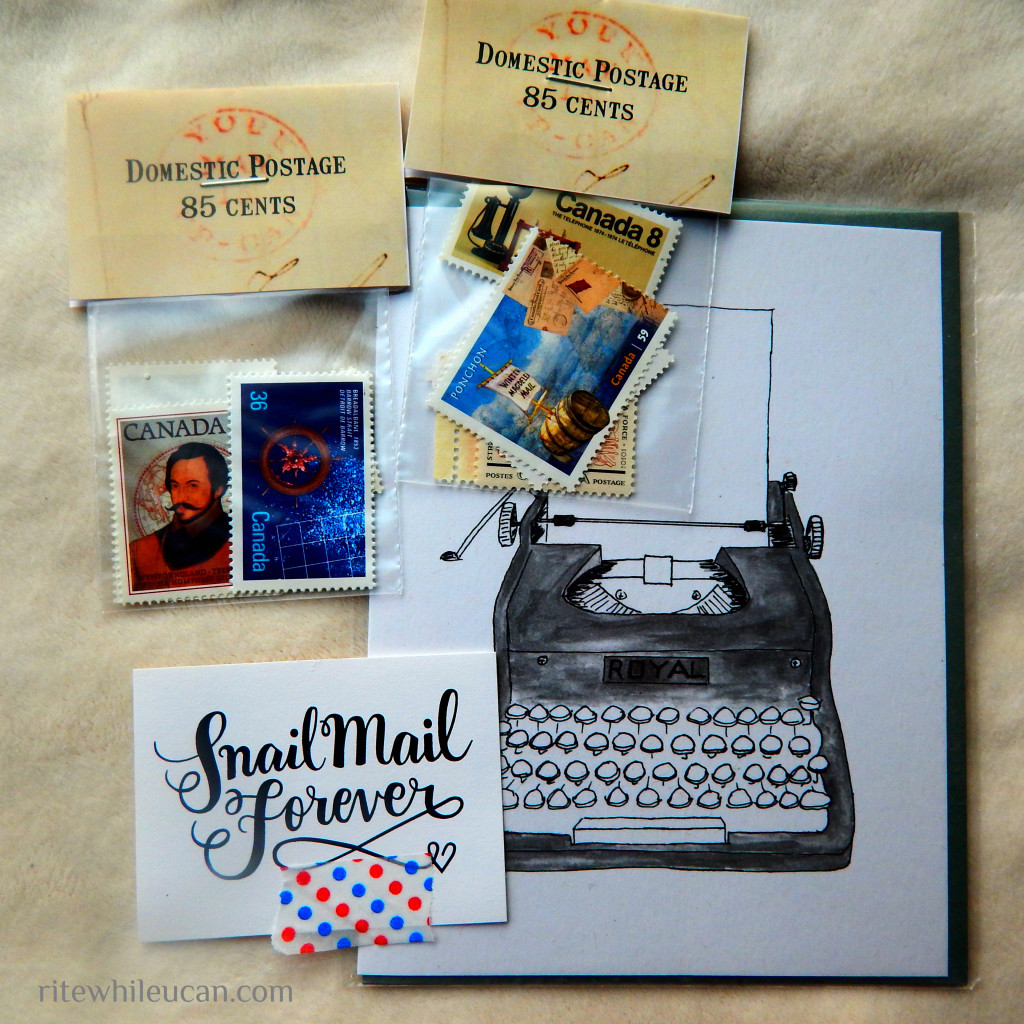 Subscribe for one, three, or twelve months
The price for one month is $15.00  and you have the option to sign up for one, three or twelve months (pricing gets progressively cheaper the more months you sign up for).  If you want to check it out subscribe by August 20th for the September letterbox.
Now, in case you are concerned about the quality/style of cards you will receive, you can rest easy because the selection of cards is in good hands. Andrea is what I'm calling a guru letter writer and she comes by this title naturally. In 2014 she decided to write a letter a day for 365 days…and she hasn't stopped yet. She knows a good card when she sees one.
Do you have a favorite paper making/card creating shop?
* Please note that Andrea and Queenie were overly generous and sent me some lovely 'extras' so I could show you the variety offered in the monthly letter box.