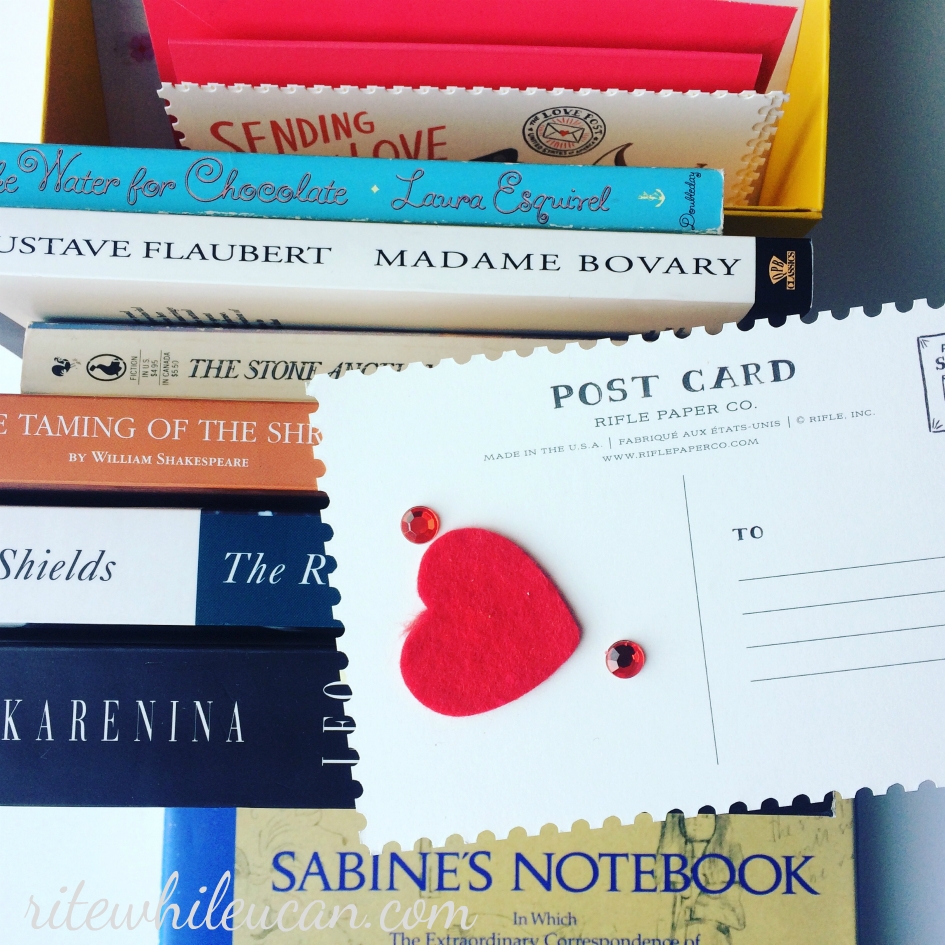 Postcard swap with book suggestions
Countries from all over the world, including Korea, England, USA, and India were represented in the latest BookLoverPostcardSwap. Jessica, from The Paper Diary, and I are always excited to know postcards are being swapped far and wide across the globe.
Because so many postcards were exchanged and great books suggested, I thought it would be fun to highlight a few of the postcards that were swapped and their corresponding favorite love stories.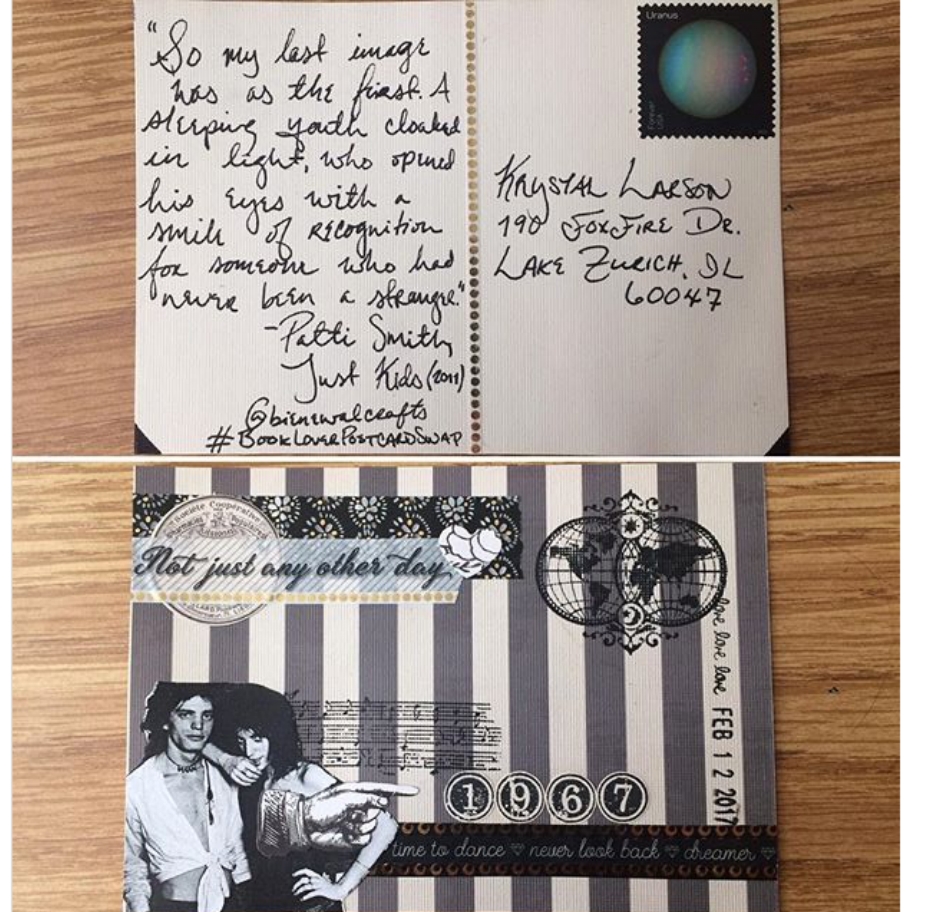 Valentine's Day theme
The theme of the #BookLoverPostcardswap this edition was Valentine's Day and favorite books of love. Jamie of @bienewalcrafts chose "Just Kids" by Patti Smith as her choice as best love story.  I love the black and white theme on her postcard.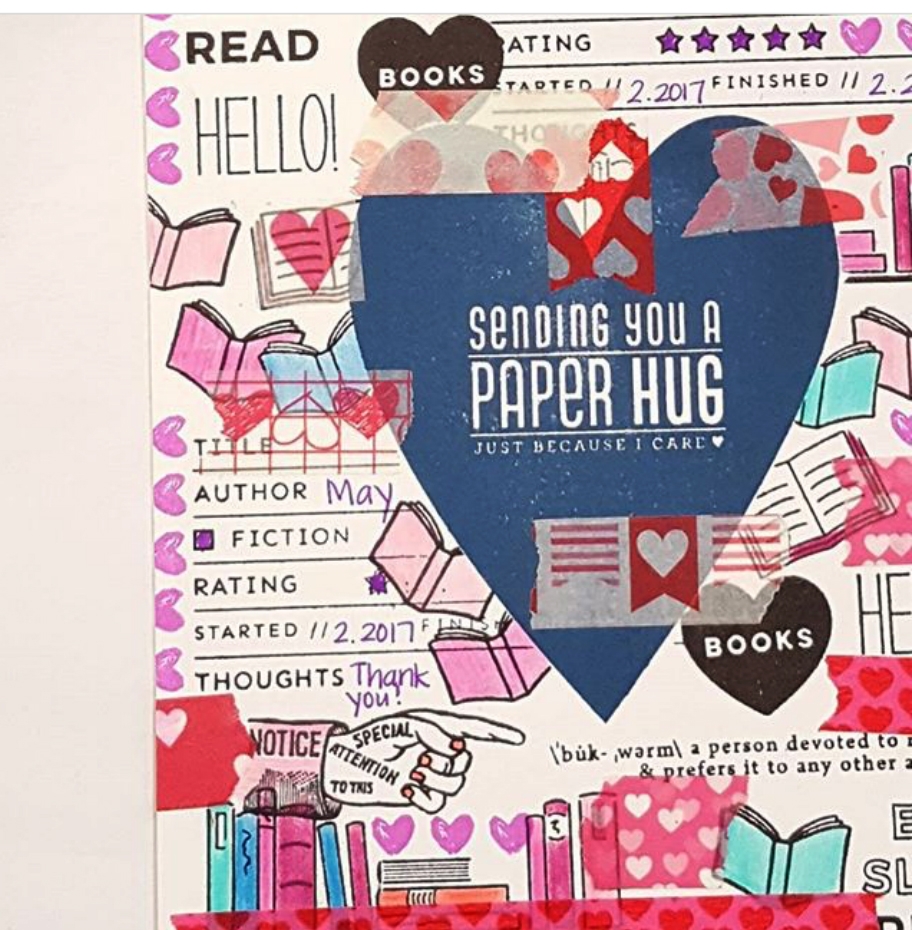 Books and post cards
This postcard captures everything about this swap so beautifully. Reminiscent of an old library card and book review all rolled into one stunner of a postcard made by Melissa.
Her book recommendations included "Anne of Green Gables" by Lucy Maud Montgomery, "The Fault in Our Stars" by John Green and "The Bridges of Madison County"by Robert James Waller.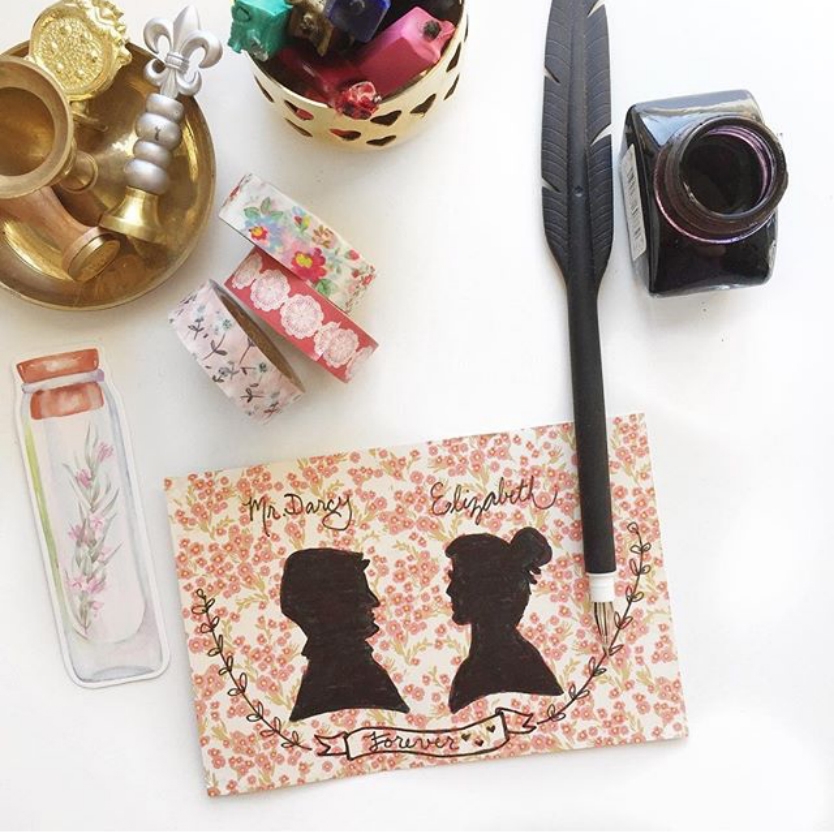 Classic Jane Austen
How could Mr.Darcy not surface in a postcard swap such as this?
Jessica from The Paper Trail Diary received "Pride and Prejudice" by Jane Austen as a must read option from her swap partner.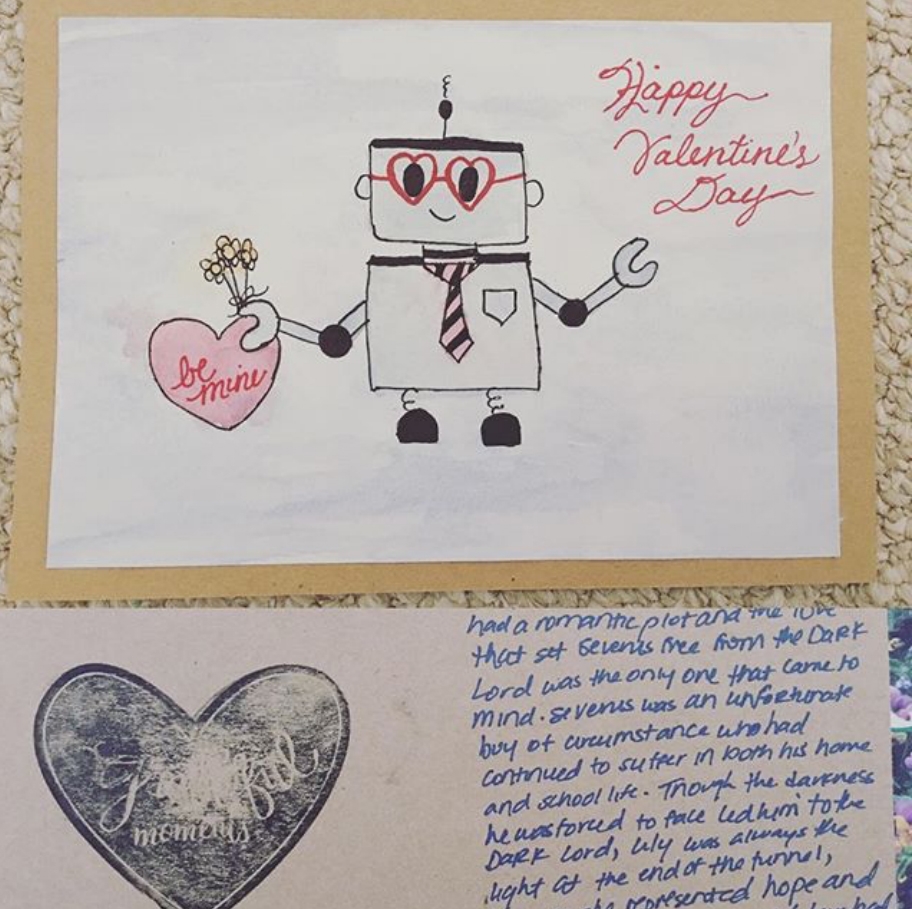 Creative postcards
You can find Mariya, the sender of this water-coloured robot via her Instagram feed.  From what I can piece together, the "Harry Potter" series by J.K Rowling hits the mark for favorite love story as a book suggestion.

Add to your reading list
This fabric postcard was made by the very creative Ashley of The Anthropology of Giving. I completely love all the fun details on her postcard. Her book recommendation was "Water for Elephants" by Sara Gruen.
Thanks to all who participated. Check out the hashtag #BookLoverPostcardSwap on Instagram for more examples of postcards that were sent and received. Participating in a postcard swap with book suggestions is a great way to add to your wish list of good reads.
What theme would you like to see for the next edition of the swap?