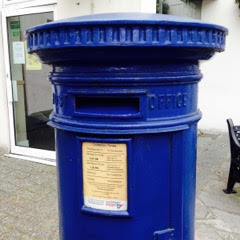 Post box or mail box…
Up for discussion today is what do you call it, a post box or a mail box, plus a fantastic way of sharing all the different variations around the globe.
Jessica from The Open Home posted this blue beauty above. Any guesses where she is from?
If you have read The Guernsey Literary and Potato Peel Pie Society  you will be thrilled to know that Jessica is from Guernsey. She shares, "I tend to use this post box right outside my church. Although Guernsey is a British island, we do not have red Royal Mail boxes like the UK, as we have our own postal system here, called Guernsey Post."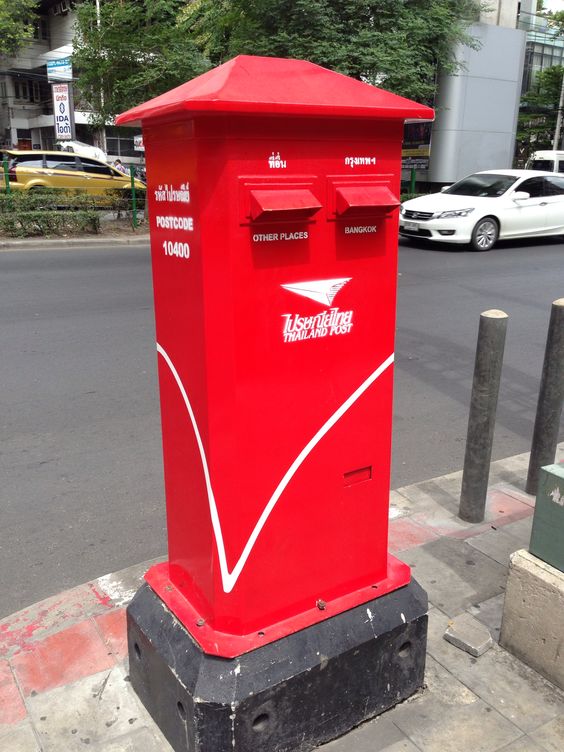 Post Box
I recently came across a hashtag on Instagram, #postboxinmycountry,  started by PiscoLetters .  She was curious about other postboxes in other countries and thought that if anyone wanted to share their country's postbox, they could post to this hashtag so everyone could see. What fun!
The above red tower-like post box is similar to the one PiscoLetters posted as she waited for her bus in Thailand.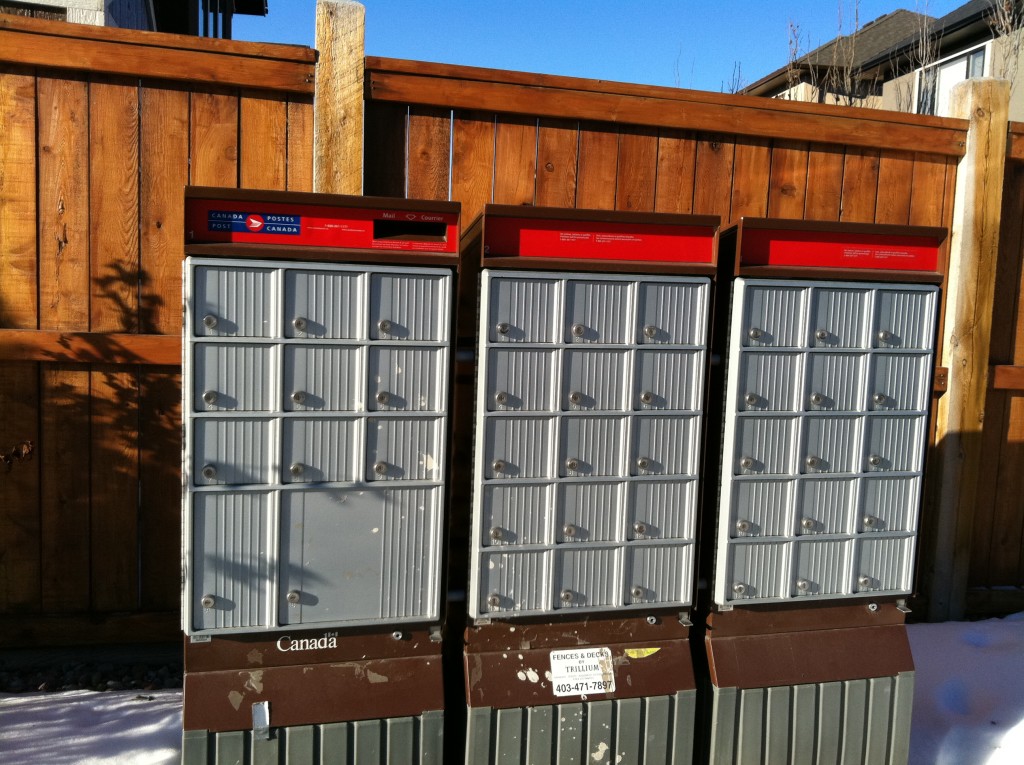 Mail box
In Canada I've only ever heard people refer to a mail box, and it would seem that the term postbox or post box is largely British in origin. Either way these containers of sorts are delightful no matter what we call them. Above is my own community mailbox provided by Canada Post.
Please weigh in, do you use the term mail box, post box, or something else?