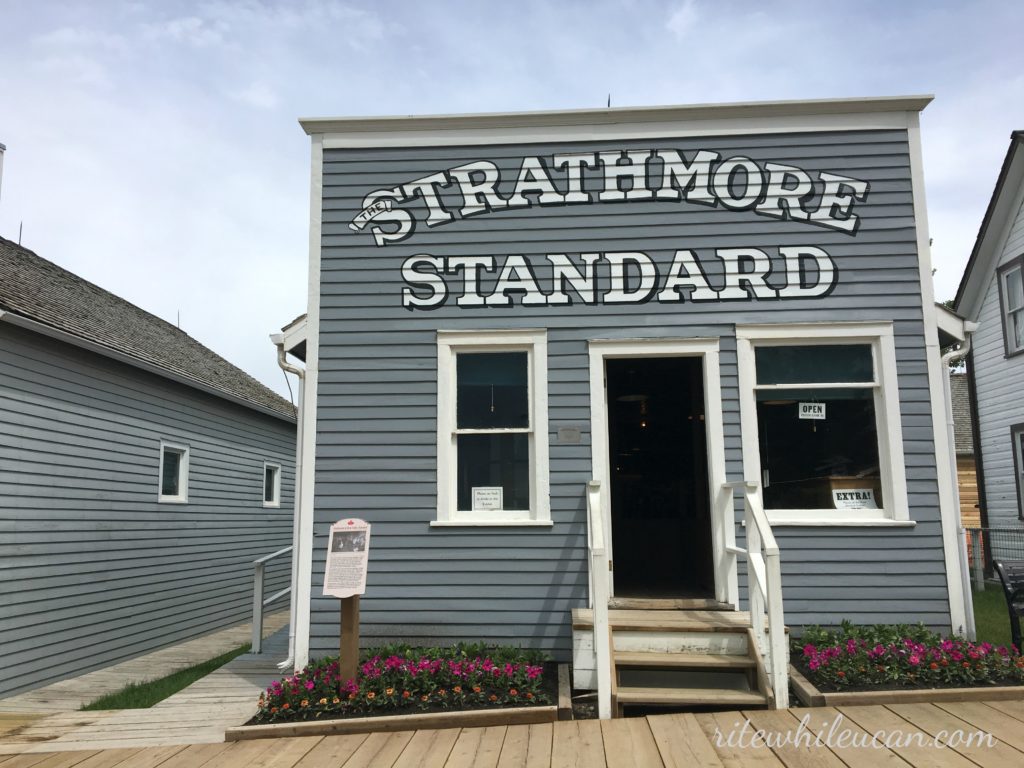 Old school newspaper press at Heritage Park
When was the last time you read a newspaper?
At the old school newspaper press in Heritage Park in Calgary you can find a copy of The Heritage Park Tribune. Grab a coffee at the Wainwright Hotel on the corner and sit back and enjoy the read.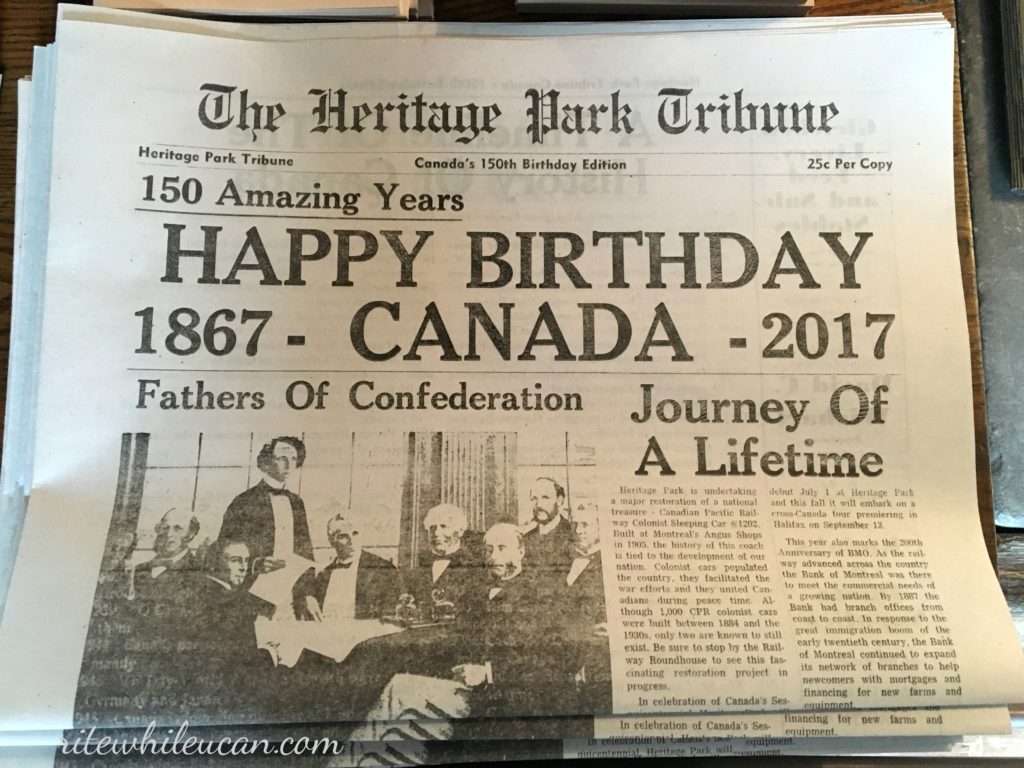 Old school phone and 'computer'
Don't miss this beautiful typewriter, the forerunner to our modern computers, as you enter the newspaper office. Ask the kids what it is hanging on the wall under the picture and then try to convince them, yes, it really is a phone.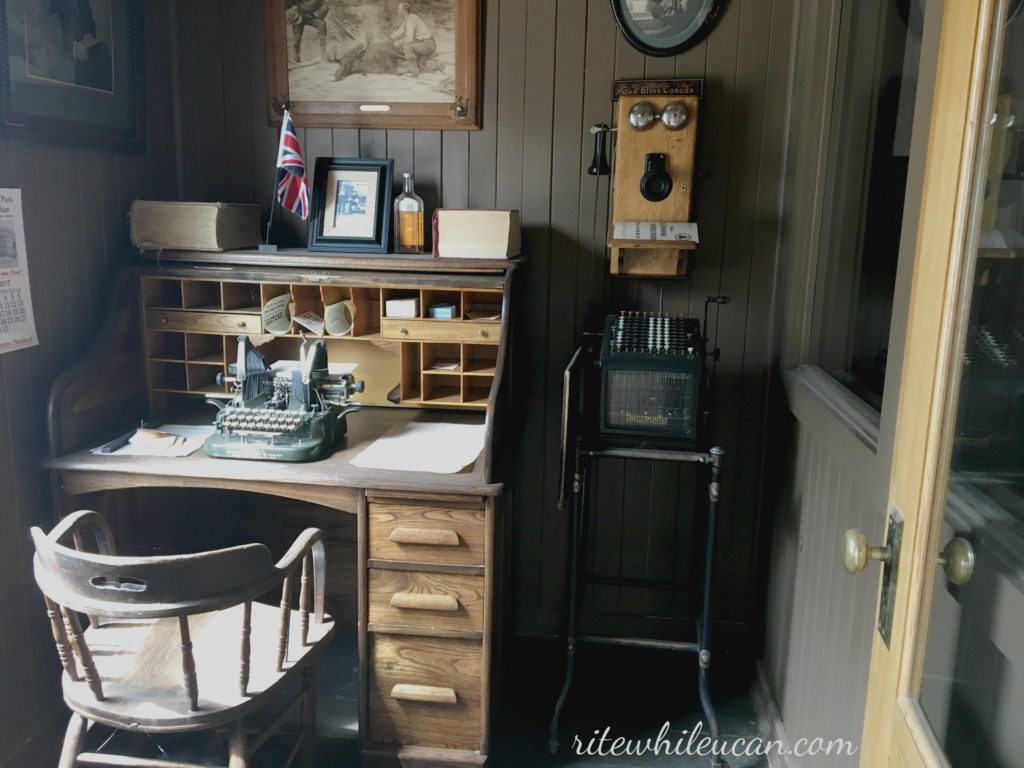 Don't forget to visit the Post Office
The newspaper office is directly across the street from the Post Office at Heritage Park  so you can enjoy two of my favorite spots in the historical village easily.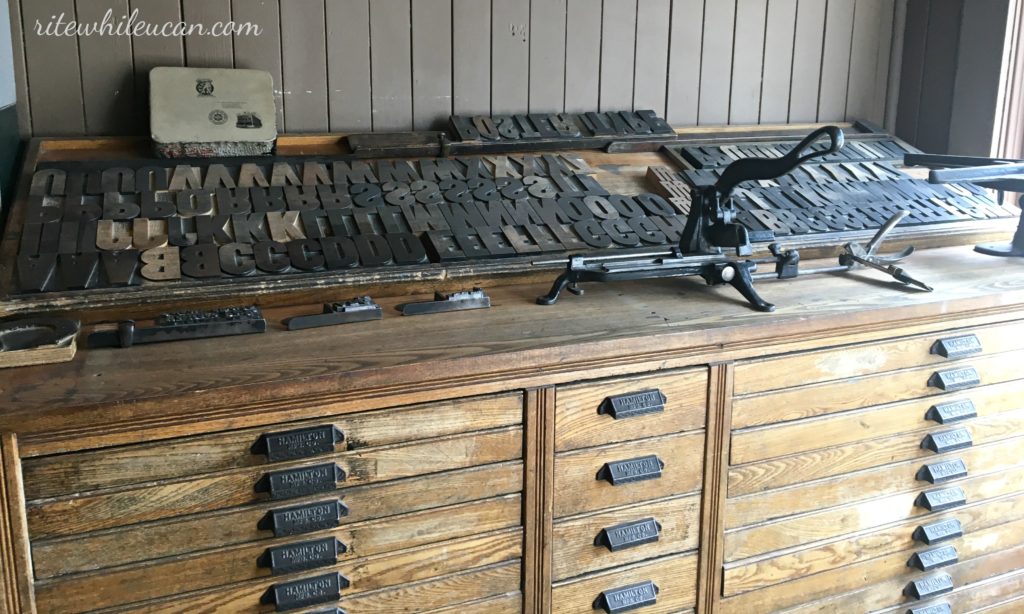 Letterpress method of printing newspapers
The letterpress technique creates the text by inking movable pieces of metal or wood (see examples above). Don't you just love that cabinet? Me too.
These pieces are called "sorts"; each stamped with an individual letter or symbol.  The sorts are then pressed  into the paper using the press machine below, and, voila, a newspaper!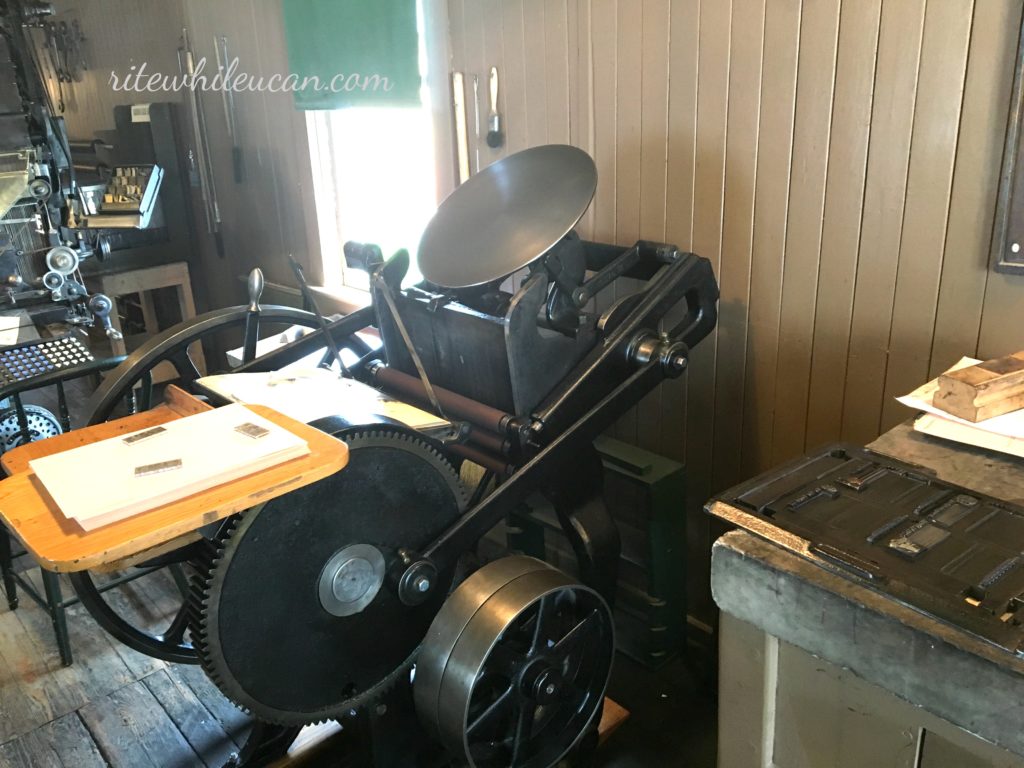 Heritage Park open on weekends until October 9th
Heritage Park is still open on weekends until October 9th. A great weekend outing, especially if one of the kids is taking history this semester.
There are also many special events throughout the Fall and Winter including an Intro to Spinning (Wheel) course starting on September 16th.
Does anyone read a newsprint newspaper? Or do you prefer on-line versions?