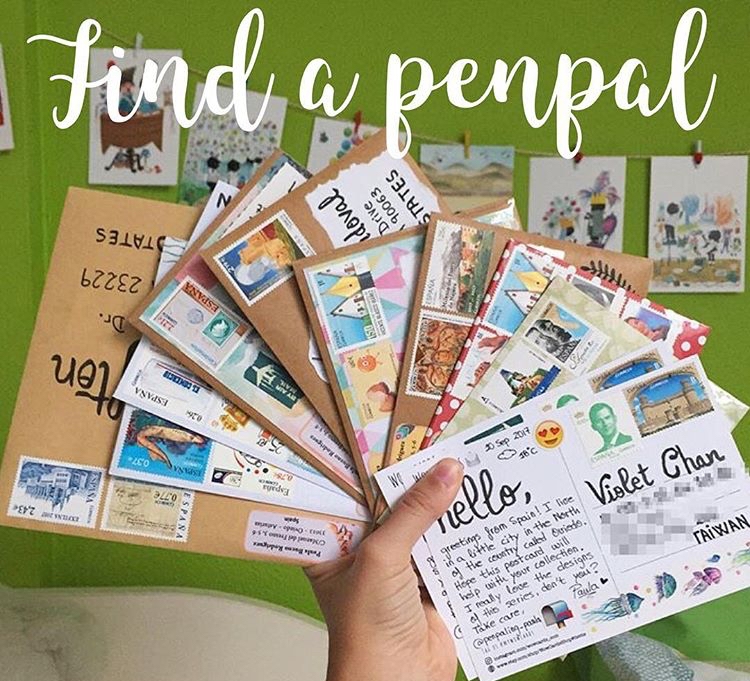 New Year, find New Penpal
Here we are, champagne bottles in the recycling, Christmas decorations stashed away for another year, eyeing up what 2018 has in store for us.
Paula from Penpaling_Paula  has a terrific idea for your 2018. She has put the call out on her Instagram page for people to find a pen pal.
Discover the world through a pen pal
Spain is home for Paula, who at 23 is an adventure seeking, travel loving person.  She is almost done her studies at University, and I would bet she has a trip already planned post graduation.
It was this desire to travel that sparked a love of swapping postcards with people from all over the world. Through this, not only has she 'seen the world' but she has rediscovered her childhood pass time of letter writing.

Find yourself a new pen pal
If you want a new pen pal for the new year, go to Paula's Instagram page, follow the directions and join the fun.
Obviously I loved the whole concept, but what was really cool, was that most of the people commenting are in their 20's. Snail mail is far from dead, friends. This is the best news yet for 2018!
What would you like to see the new year bring?
p.s. Coming soon are some snail mail kits, made by Paula when she isn't studying for her exams, to get you started.