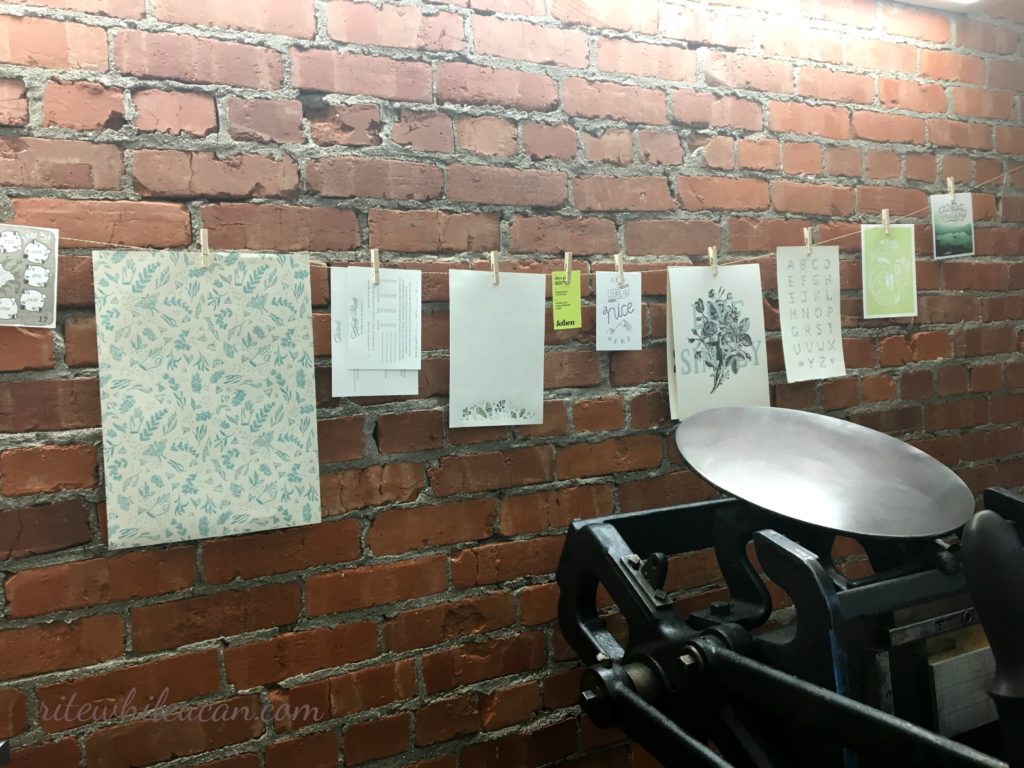 A new Letterpress shop in town – Feast Letterpress
Not even a year old, Feast Letterpress, a new letterpress shop in town is making its mark. I had the good fortune to attend the recent launch of their new studio space  in cSPACE here in Calgary.
Jess and Ian combine their talents of design and photography, respectively, and their love for the letterpress printing machine to creative some beautiful paper products. The pair met while travelling abroad, and spent some time apprenticing, quite by accident, on a letterpress.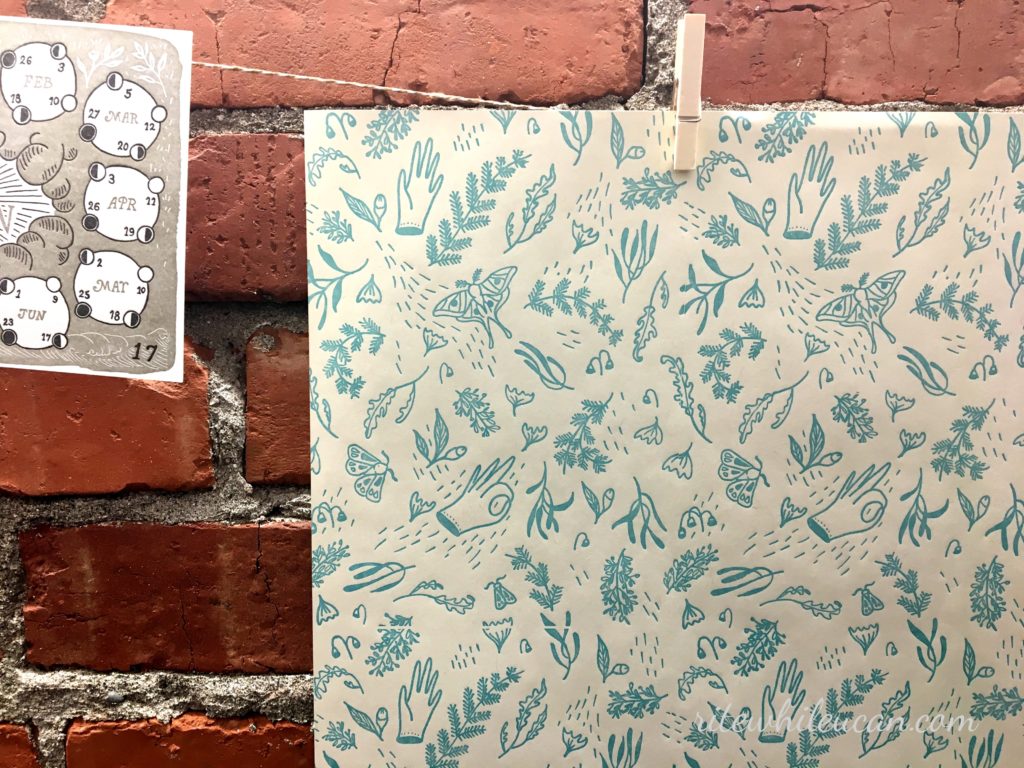 Letterpress quest
It didn't take long from them to become smitten by the ancient press machine and made a life changing decision to become 'makers' full time. Then began their quest for their own letterpress machine.
This summer they found themselves on a bit of a road trip to Indianapolis, USA to buy and bring back a 1920-25 Chandler Price printing press. No longer working out of a garage, they've set up shop in a most cool and new creative space here in Calgary.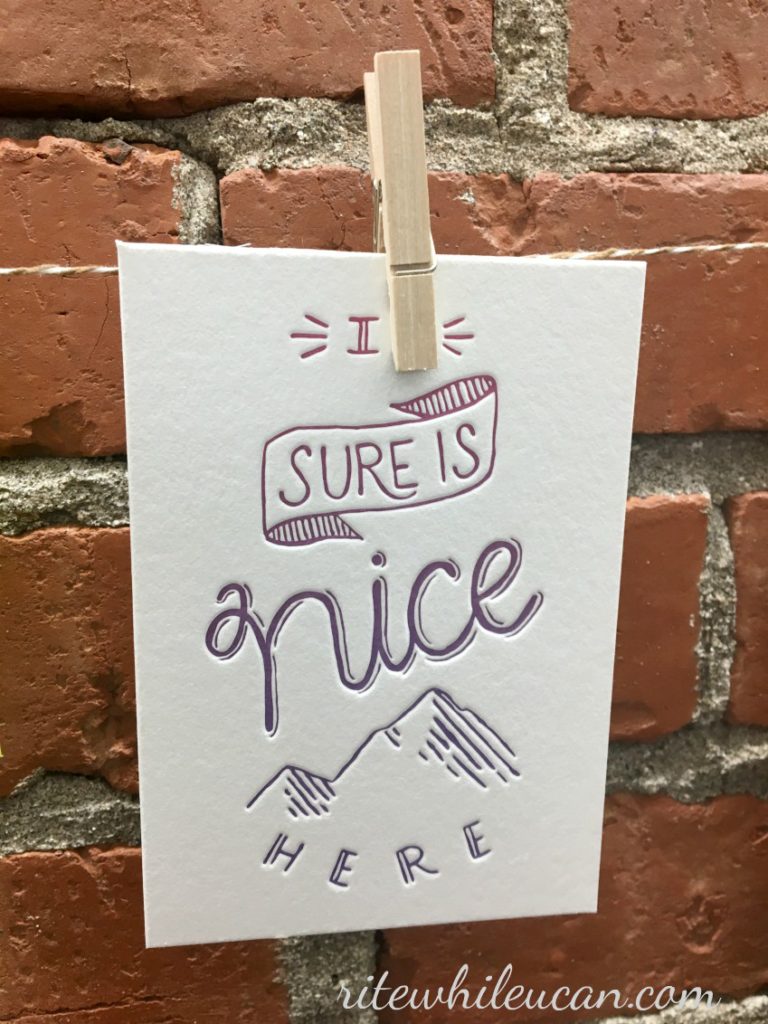 September 29-October 1st visit Feast Letterpress
Jess is from British Columbia but grew up in Calgary, while Ian is from the UK. This card above is one of my favorites as it captures how so many of us feel living in Calgary so close to the mountains.
Starting on September 29th and through the weekend cSPACE and its tenants will be participating in Alberta Culture Days.  Feast Letterpress studio will be open to the public and they will be handing out free postcards. Trust me, you don't want to miss getting one of these.
"A letterpress workshop run by two humans."
The charm of the letterpress is that it is a labor of love, all hand done, using 'peddle power' to operate the machine to press the image into each piece of paper.
This is not the 'fast-food' version of paper production which makes the resulting products truly a work of art. Check out the video at Feast Letterpress to get an idea of what's involved.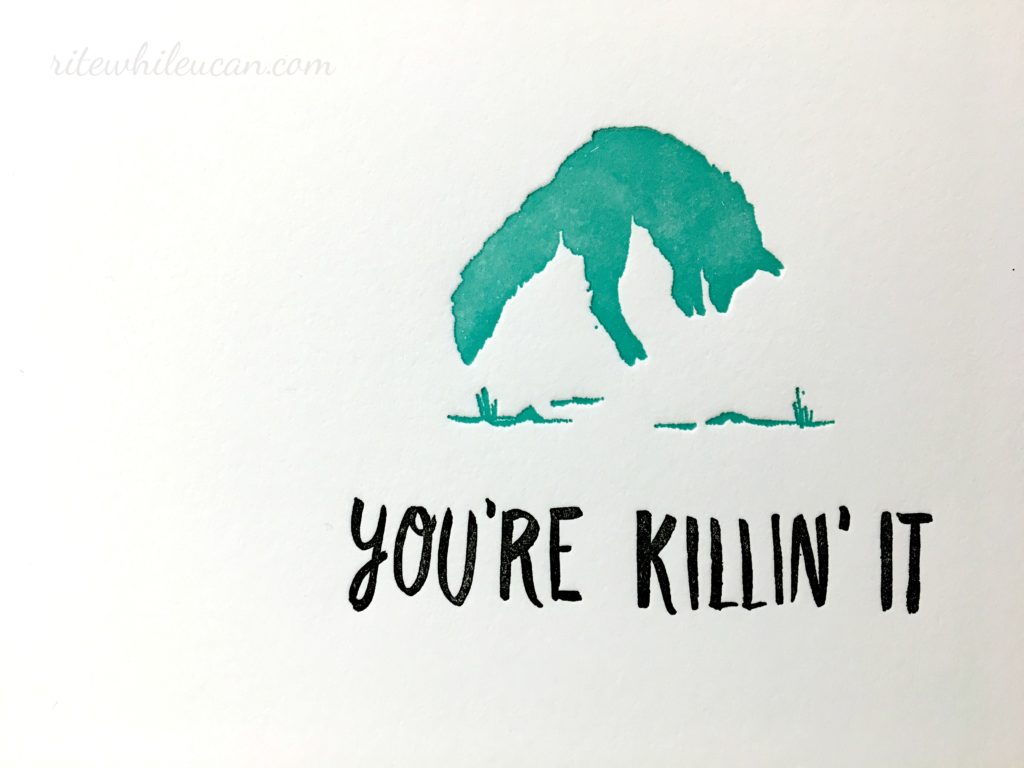 Feast Letterpress is Killin' it
Ian and Jess love handwritten notes and believe mail is a magical thing. Need I say more?
This card is absolutely 'killin' it with its unique and clever design. You will notice this trademark sense of humor in many of their cards; very funny indeed.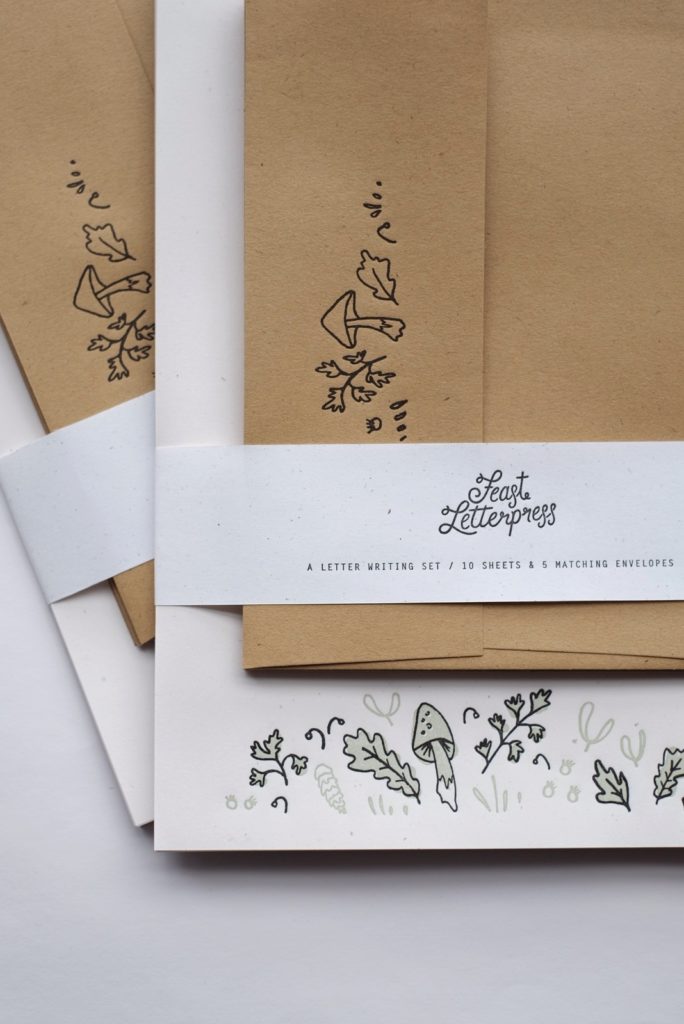 Letter writing kit won't last long
I'm almost out of this letter writing kit I've used it so much. I must get another set as I just love it. The subdued colours, the texture of the design on the paper, the paper itself and the finish on the envelopes are just perfect.
Any guesses on why Jess and Ian chose the name "Feast Letterpress?"