Welcome!
Hi there, and welcome to ritewhileucan, a blog that focuses on introducing people to the lost art of letter writing, and why it matters in our digital age. If you are new here, a hearty handshake and big smile from me to you.
Recently, I shared an idea to write cards to the homeless this Christmas and today I'm chatting about the amazing positive response and how you can get involved.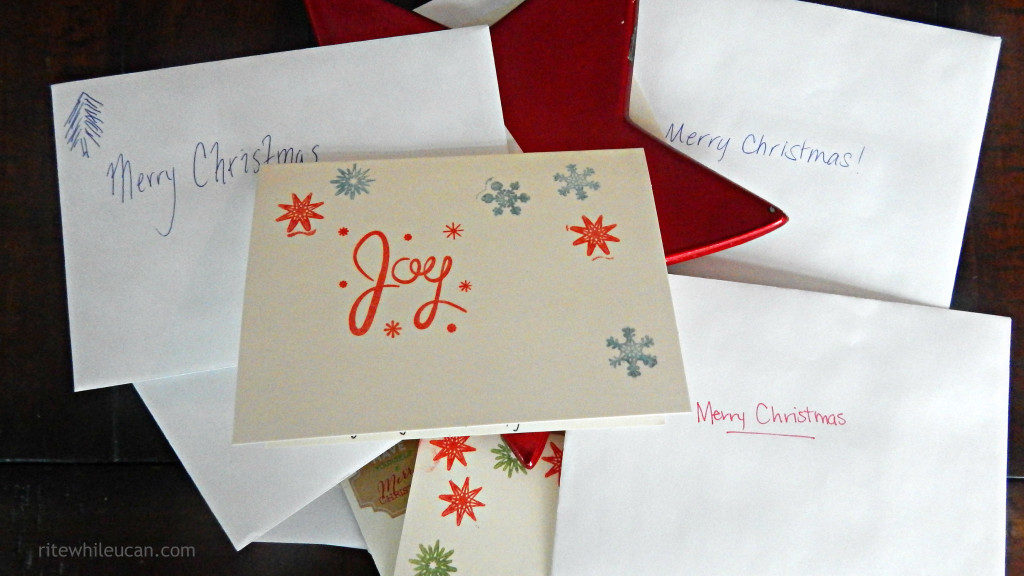 Discomfort can lead to action
Sending cards to the homeless at first glance seems easy enough, but when you actually sit down with card and pen in hand, it can feel a wee bit intimidating, perhaps even awkward. Today's post will focus on sharing some ideas and tips on how to make this easy, but not too easy. Why?
Because as senders of the cards, if we allow it, we will be impacted by this small act as much as those receiving it. It is a good thing to grapple with the awkwardness of disparity as it often calls us into action.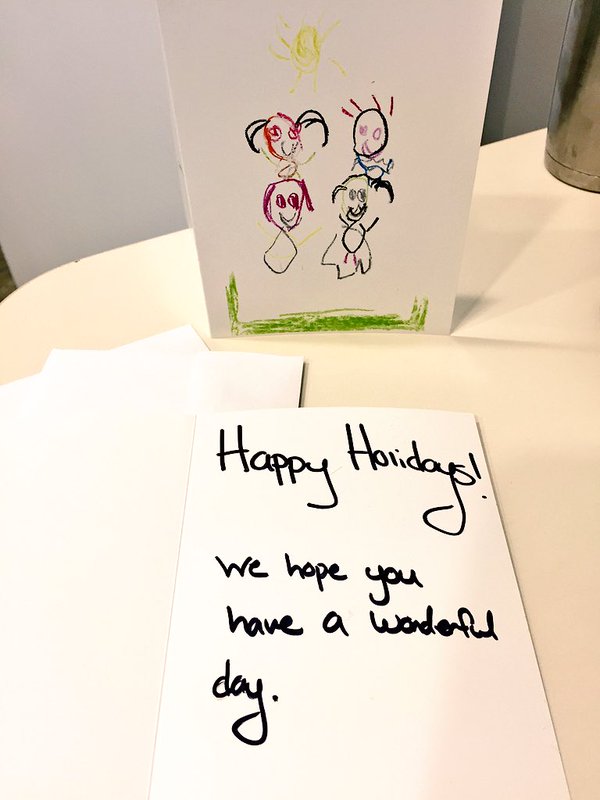 A huge thank you to the Metro Calgary newspaper and NewsTalk770 radio station, kala &lime, as well as hundreds of people sharing this #MakeItMerry project on social media. The cards have started to come in and, thanks to you,  I have a feeling I may need a bag like Santa to deliver all the cards!
Lots of great feedback and thoughtful questions have been asked, so below, are some suggestions on how to get involved.
1) Do you know the names of the people we are writing the cards to? 
No names are being shared due to honoring privacy. Simply address your card(s) to: "Dear friend,"  "Hello,"  "To You," "To someone special," Hi there."
2) What date do my cards need to get there by? 
I am delivering the cards, most likely on December 23rd. If you get them in the mail by December 17th, they should arrive by Christmas (for those cards travelling across Canada). But, please, if you can't get it done by then, just send whenever. I will deliver after Christmas too, should the cards keep coming.
3) Who can send a card?
Absolutely anyone, of any age, can send a card. The most adorable card, above, is by some kids with the organization Kids Up Front Calgary. Kids can draw, doodle or help decide what to say. Some times the most simple, loving words come from our kids.
Cards can be sent by groups too. Maybe at the office, book club, church, sports team, your Christmas party, or your kids classroom.
4) What do I write in the card? 
All things positive and straight from your heart work best, but to help, here are a few suggestions:
"I wanted to send you a card this Christmas to let you know that no matter what, you are very special. This time of year, especially, can be hard, but hopefully this little card will show you that someone cares and is thinking of you."
"Although we have never met, I want to wish you a Merry Christmas. I don't know anything about you, but I do know you are someone who deserves a little joy this holiday. May your Christmas be warm and bright."
And one for the kids —"My name is ……., I'm …….yrs old and I like to…….. I'm in grade……….  I didn't want you to feel lonely this Christmas because I know that is not fun. I want to wish you a Merry Christmas from my heart."
5) Handmade or purchased card?
Either type will bring some joy on Christmas.
6) Do I sign the card? 
I am encouraging everyone (provided you feel comfortable) to sign your name to the card. It is so much more meaningful to know that a real person, somewhere out there, took the time to write; so very personal the handwritten signature.
Thank you for joining me in sending some Christmas cards to folks who could really use a little 'merry' this Christmas.
Stay tuned for more updates as the cards come rolling in and, of course, the delivery of all your lovely cards to the Drop In Center.
Writing any cards today?