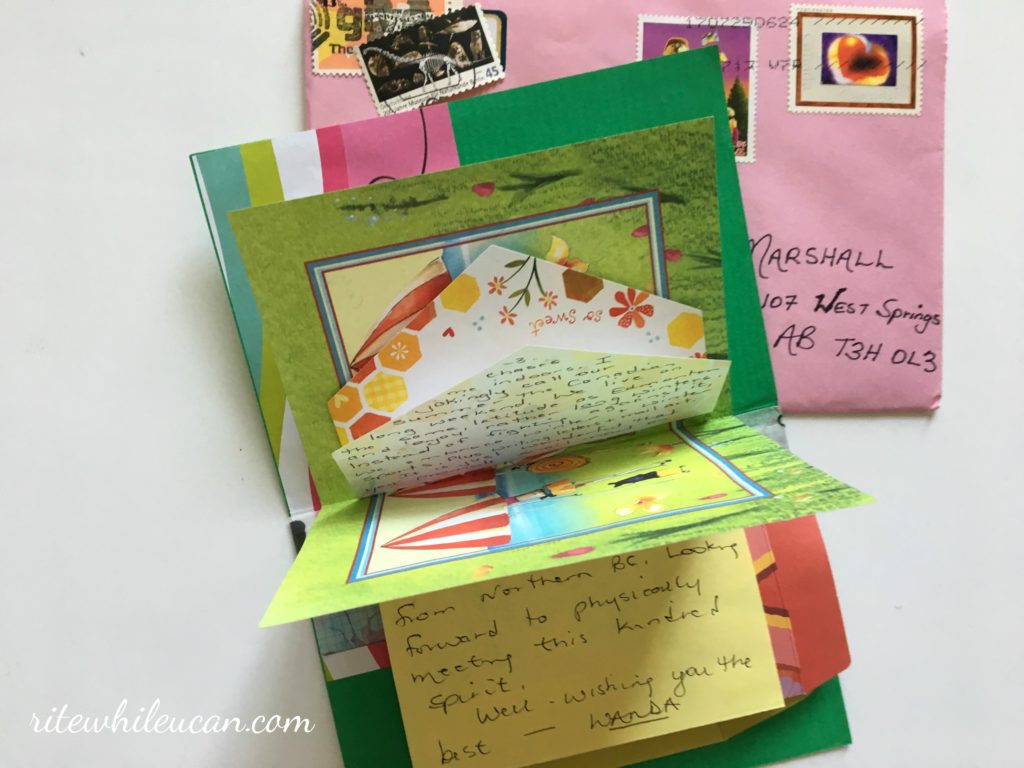 What was in my mailbox this week. No.7
I've recently 'met' two fellow Canadians who love letter writing as much as I do (yes, hard to believe, I know) and this installment of What was in my mailbox series features some of their mail.
Get ready,  'cause all the mail featured today takes things up a notch.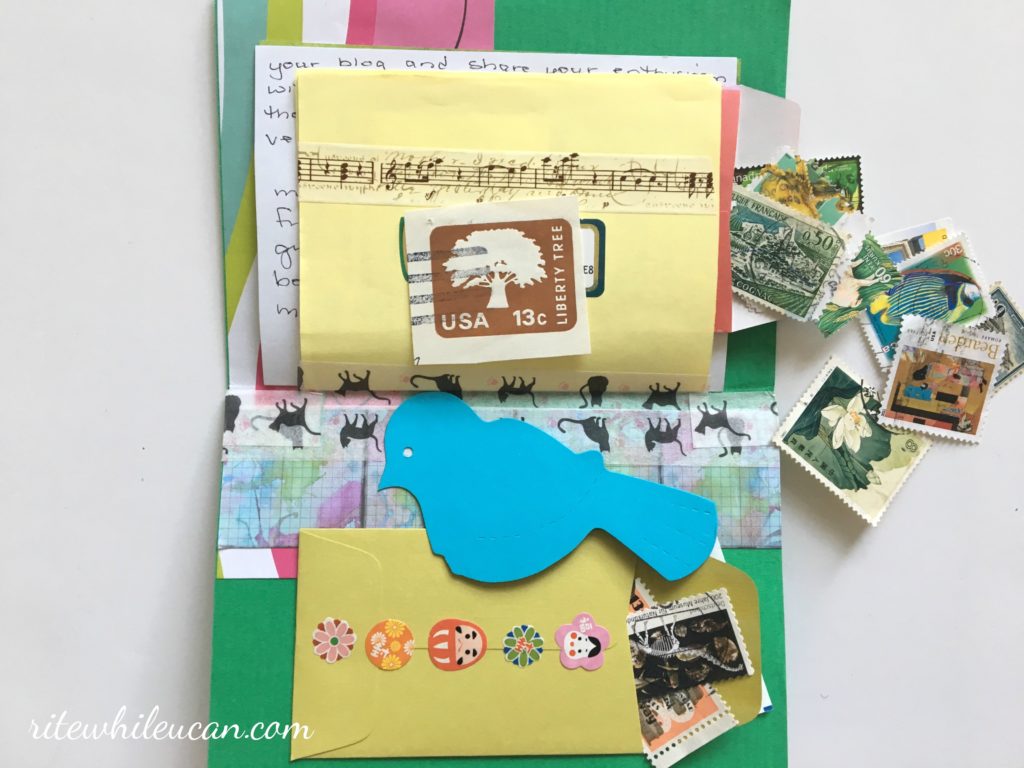 A card like none other
Confession. I'm not a crafty gal.  Lot's of folks I meet ask me if I make my own cards. Quick answer? Hard no. I just don't have it in me.
BUT, when I receive mail as creative as this I go a little gaga.  I mean, look at that card?!  It's really not a card, it's a booklet with crazy amazing things tucked and hidden everywhere. It was such a joy to explore.
Clearly Wanda, from British Columbia, is a talent to be reckoned with.
Make your own envelopes
This beautiful envelop arrived from Saskatchewan, sent by lovely Rebekah. When I saw this in my mailbox I immediately wondered where this stationery was from.
Soon I had my answer as Rebekah made the envelope. She up-cycled an old calendar! Just brilliant. And then, to make it all fancy-like, she added a paper doily.
For more of her snail mailing creations you will want to follow Rebekah on Instagram.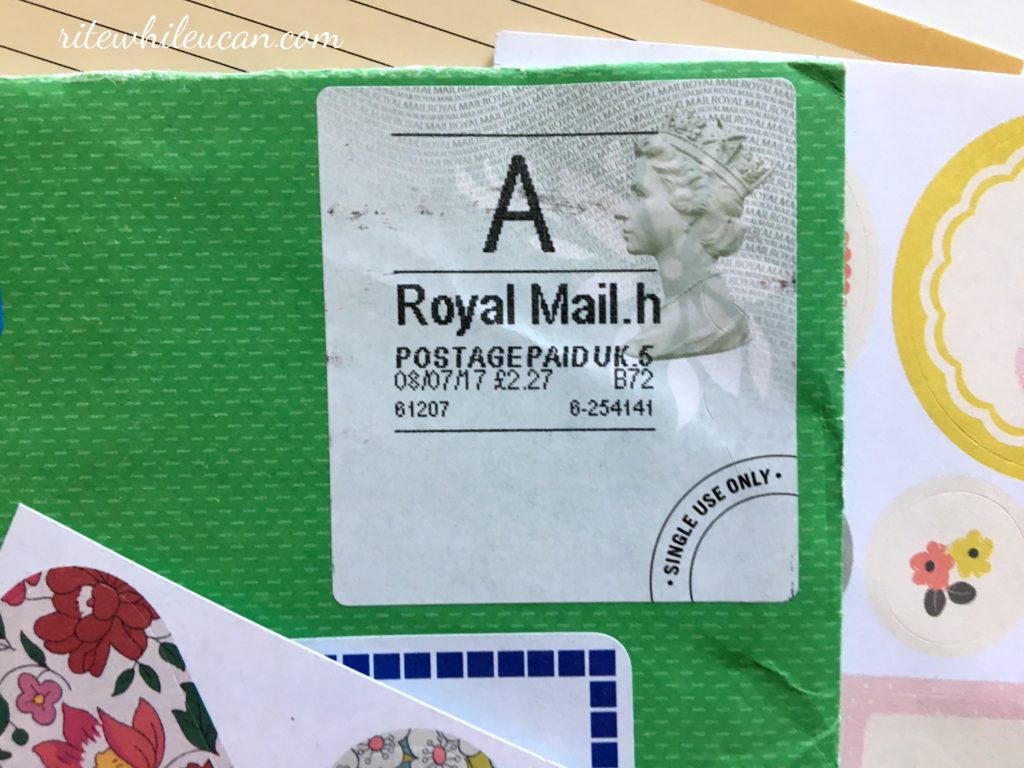 Participate in a paper swap
And with a quick 'hop over the pond' I received a letter from Jocelyn in the UK. I especially love receiving mail from abroad just for the postage alone. And often the stationery and paper products are very unique.
Jocelyn is a life style blogger who stacks her books at The Reading Residence. One of my favorite projects she runs is the Bring Back Paper swap. There is one happening right now, until August 30th, should you want to join me in participating.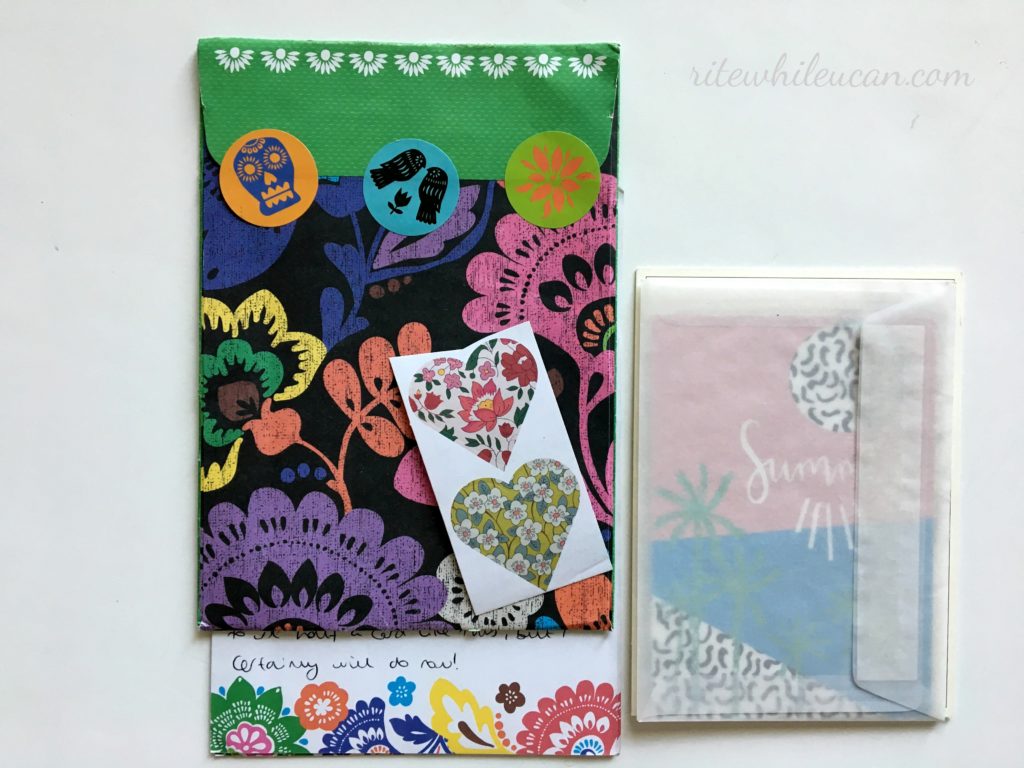 Sending you a bouquet of flowers
Speaking of clever envelope ideas, look what my friend Elaine put together. She took a section of a map that shows her home state of Maryland,circled her home town, and made it into a letter for me.
Notice the envelope and letter act as one; similar to air mail. Love the simplicity of this idea. I don't think Elaine will mind if we steal it? Of course, the bouquet of sunflowers she sent can't be duplicated.
Send someone some mail this week and make their day
Anything interesting show up in your mailbox this week?  Receiving mail always makes my day. Going to the mailbox and finding something addressed to you in someone's handwriting can make the day seem a whole lot brighter.
Why not make someone smile this week, and do a mailbox drop? Who's in?