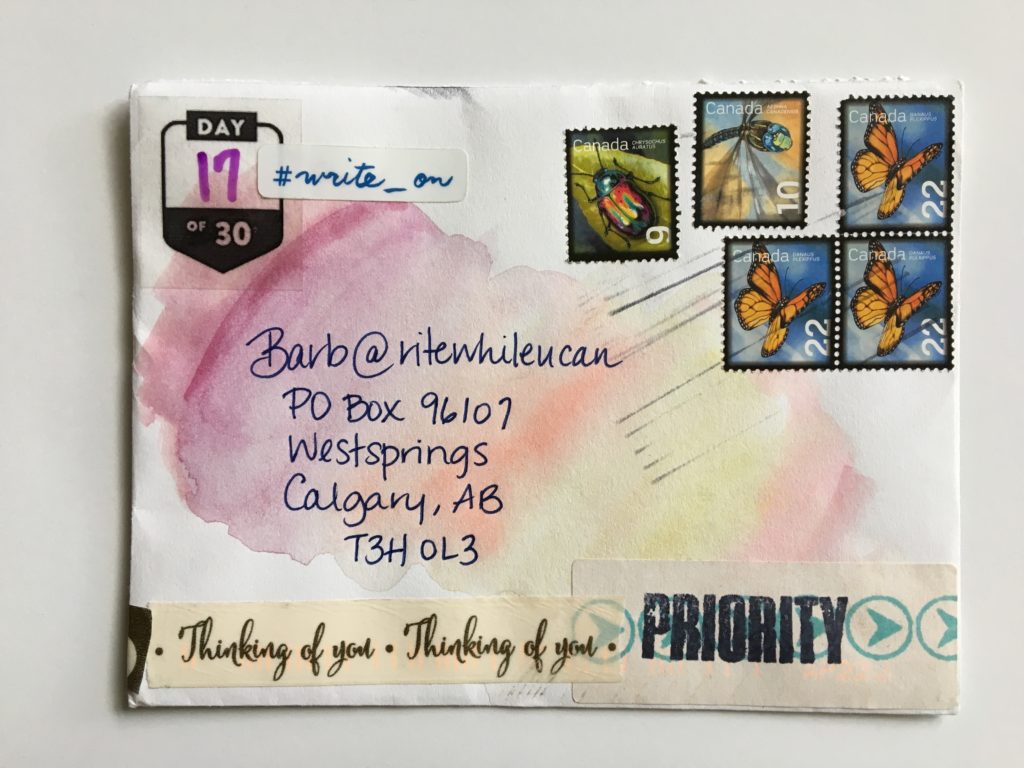 What was in my mailbox this week. No.5.
Did you get any mail this week?  The anticipation of checking the mailbox never gets old for me. What was in my mailbox this week is the fifth installment in a series of posts sharing what wonderful snail mail has arrived in my mailbox.
First up is this delightful envelope from Katherine of Montreal who participated in the Write_On campaign in April. So lucky to have been her #17 letter of the campaign.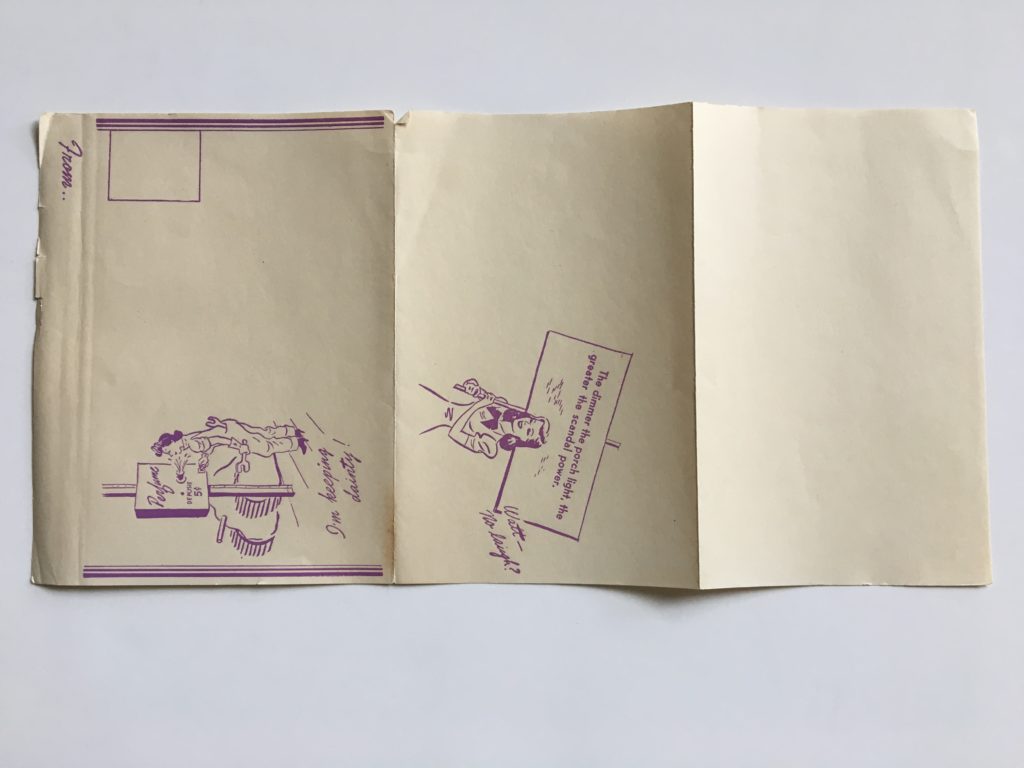 Antique airmail stationery
Katherine put her creative talent to work on the envelope using water colours and washi tape, and her card inside (not shown here) was equally beautiful. She also enclosed a sheet of this antique airmail stationery.
I think the depiction of the woman, who is possibly a mechanic (?) wearing heels and  applying perfume is hilarious and I will definitely be writing a letter on it some time soon. Thank you Katherine!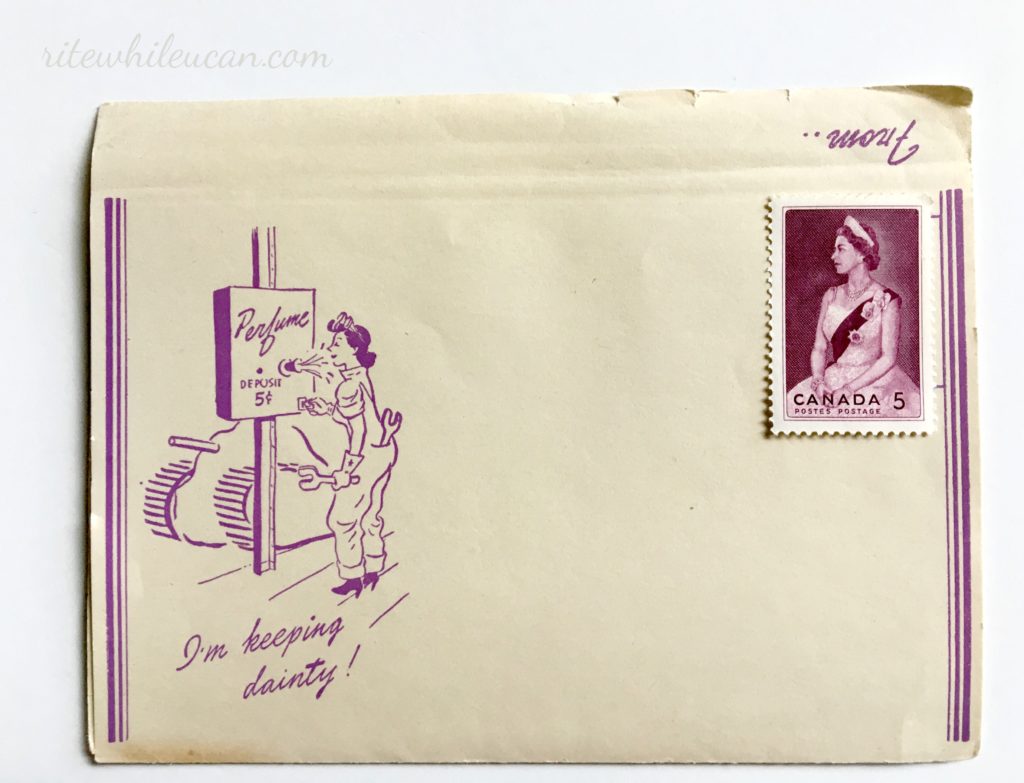 Postcards from Postal Museum
It seems that Washington, D.C. has been the place to visit lately. I recently received two postcards, from two different friends, from that city.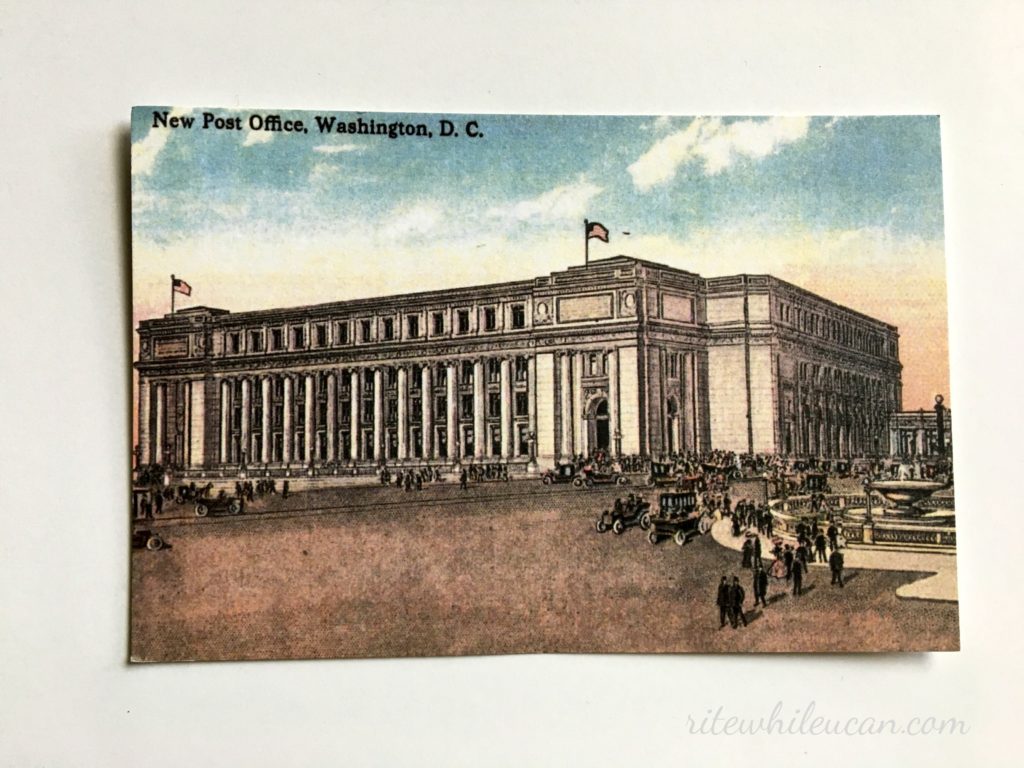 Museums are free in Washington, D.C.
When I visited some years ago, before starting the blog, I didn't even know there was Postal Museum in Washington, D.C. Clearly I need to go back.
Did you know that all the museums are free to visit in Washington, D.C?  If you have kids, the Postal Museum has some fantastic activities for kids, including writing a postcard.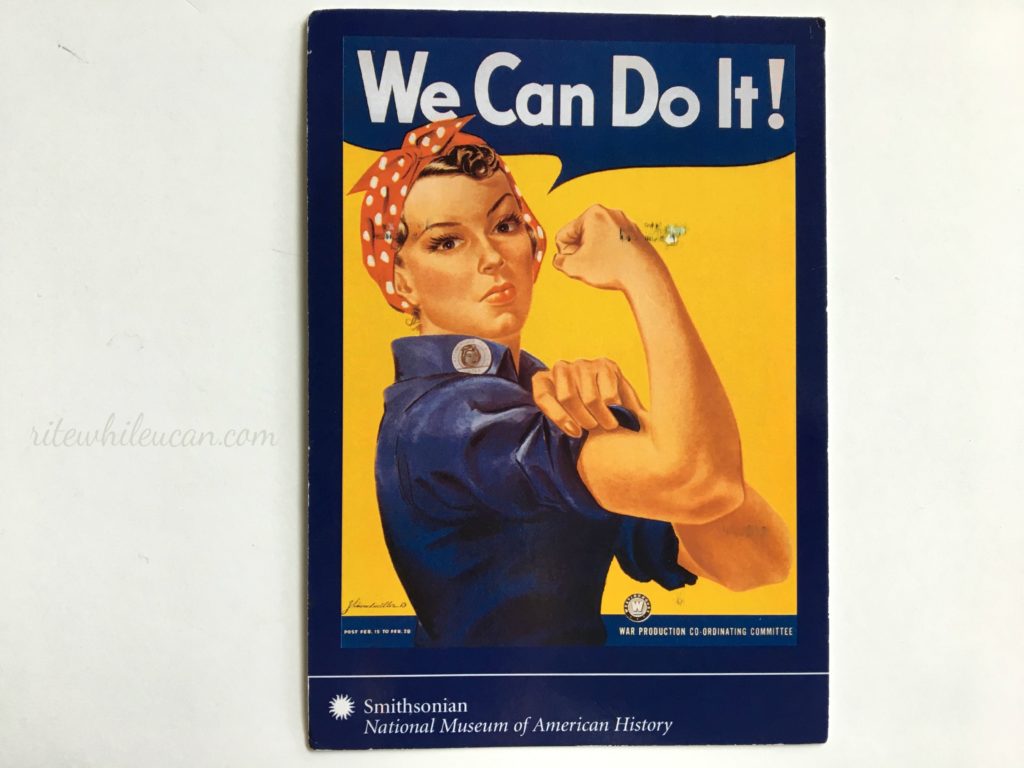 Have you sent any mail this week?
Maybe this long weekend (in Canada it's Victoria Day weekend) while at the cottage and the wifi is down, why not do something radical and suggest the kids write a letter?  Here are five tips on how to get the kids excited about letter writing. 
p.s.  Or you could always join me at the next Letter Writing Social on June 8th, 2017.