A workshop with pens, paper and type writers.
I picked up some stamps today. Vintage, unused stamps, that is. I'm in full prep mode.  Next weekend, September 19, 2015, is the rescheduled 'Letter Writing Social' that I am co-hosting with my friend Solita from Reworks Upcycle Shop.
In the spirit of up-cycling, there will be envelops made from maps + magazines, postcards and stationery from thrift stores and recycled greeting cards.  And did I mention, I'm bringing four vintage typewriters? I'm crazy excited about this event. Keep reading for how you can register.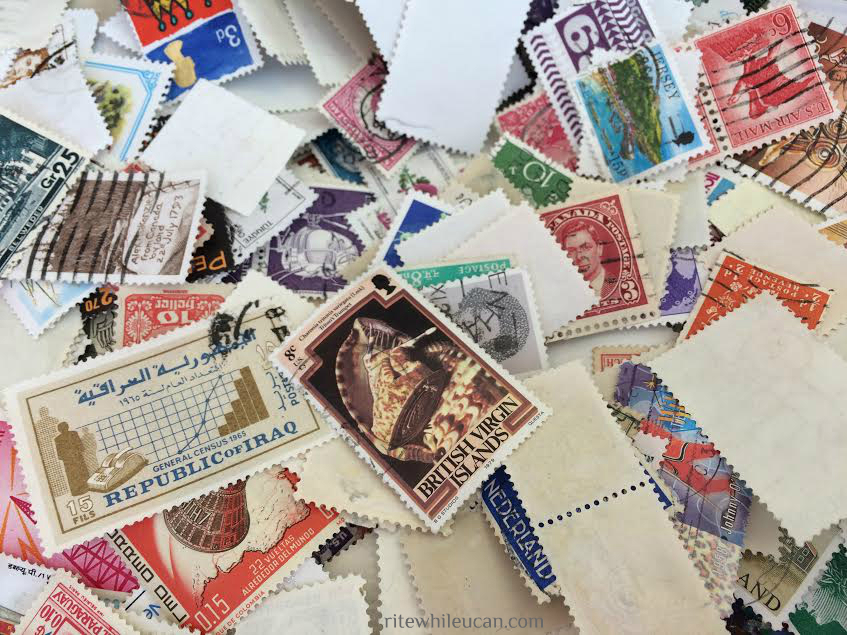 Letter Writing Social
Speaking of letter writing, did you know that you can still use out of circulation stamps, provided you do the math to add up to the current cost of a stamp?  They bring a whole other level of delight when you receive an envelope with these beauties on it and we plan to have many available for use at the upcoming 'Letter Writing Social' (for those on social media please use #LWSyyc for sharing and posting pics).
If you are local, please register by calling or visiting the shop.  I would so love to meet you and share my passion for the lost art of letter writing with you, so please join us and see what the fuss is all about. Here are more details on the event and a sneak peak at those envelopes.
Who's coming?