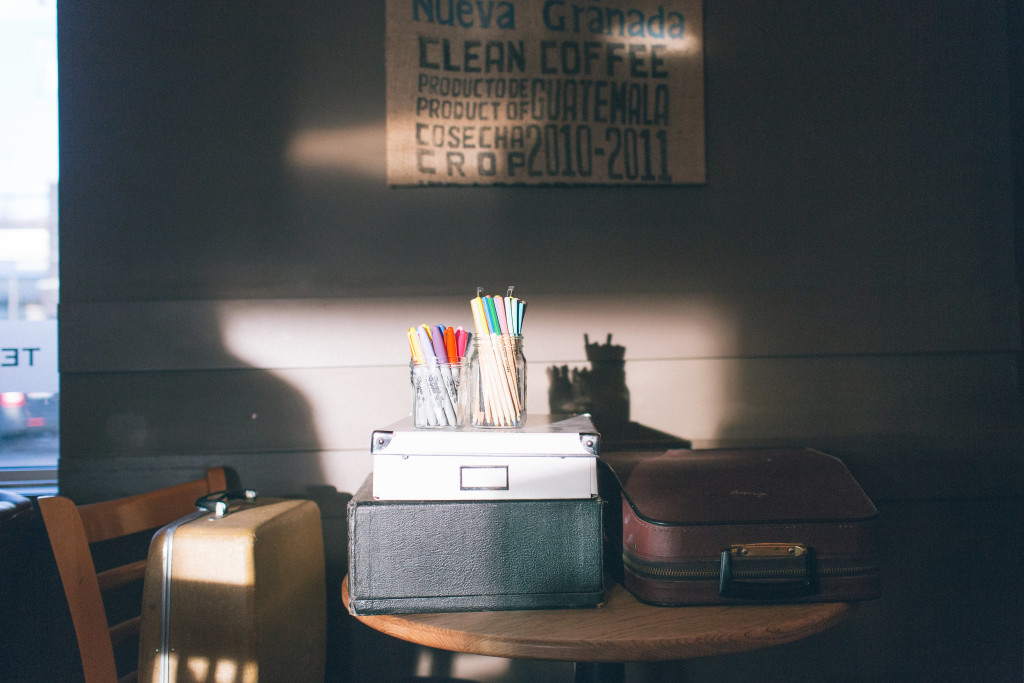 How to DIY Letter Writing Social
I thought I would share some of what goes on in the planning of a Letter Writing Social; so you can  "Do-It-Yourself" in your own community.
Hosting a Letter Writing Social is all about keeping the art of letter writing alive. It provides the forum for people to intentionally sit down with pen in hand and try out this whole letter writing thing. It is important to keep this purpose in mind and let it guide all your preparations.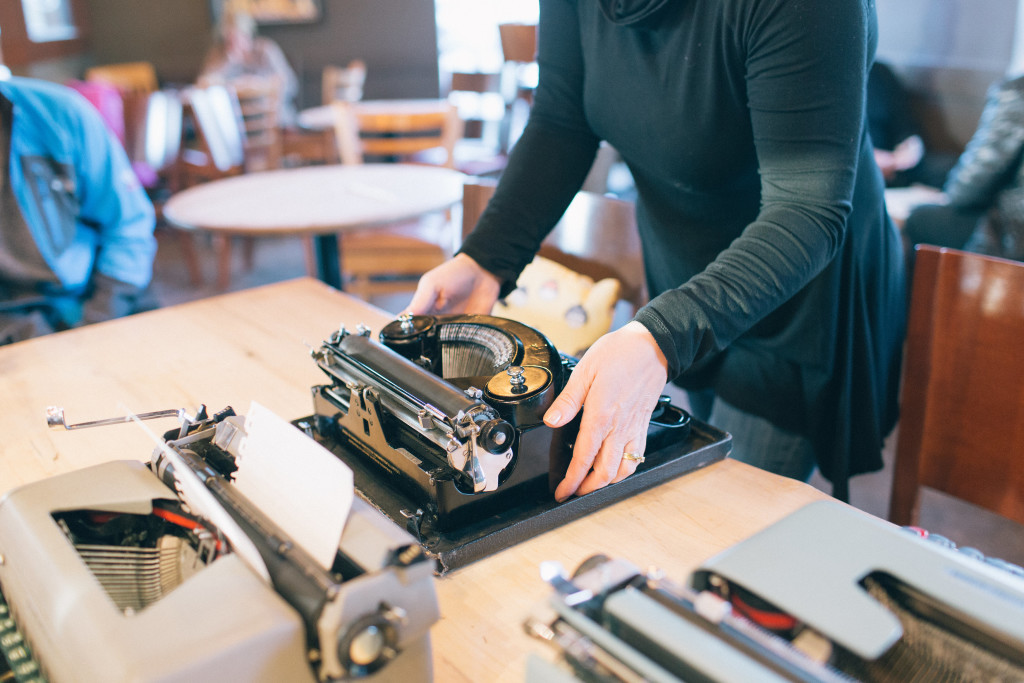 Location and Costs
The café where I host my Letter Writing Socials was not the first place I approached. It was the third. In fact, it wasn't until an ownership change at the current café, that I was able to 'pitch' the idea to receptive ears. Don't give up if the first place you approach isn't interested. Keep moving forward. Do some research on the mission behind the café and see how the Letter Writing Social is a good thing for them and their reputation and their patrons. Or get creative and consider an alternative setting  like a library, nursing home, school, church.
Consider what your budget is and what costs (promotions, food, stationery supplies) can be split/offered by you and by the café. Although you might be tempted to offer the event for free, resist. People will pay to attend. At first you may not make money, but at least you want to break even.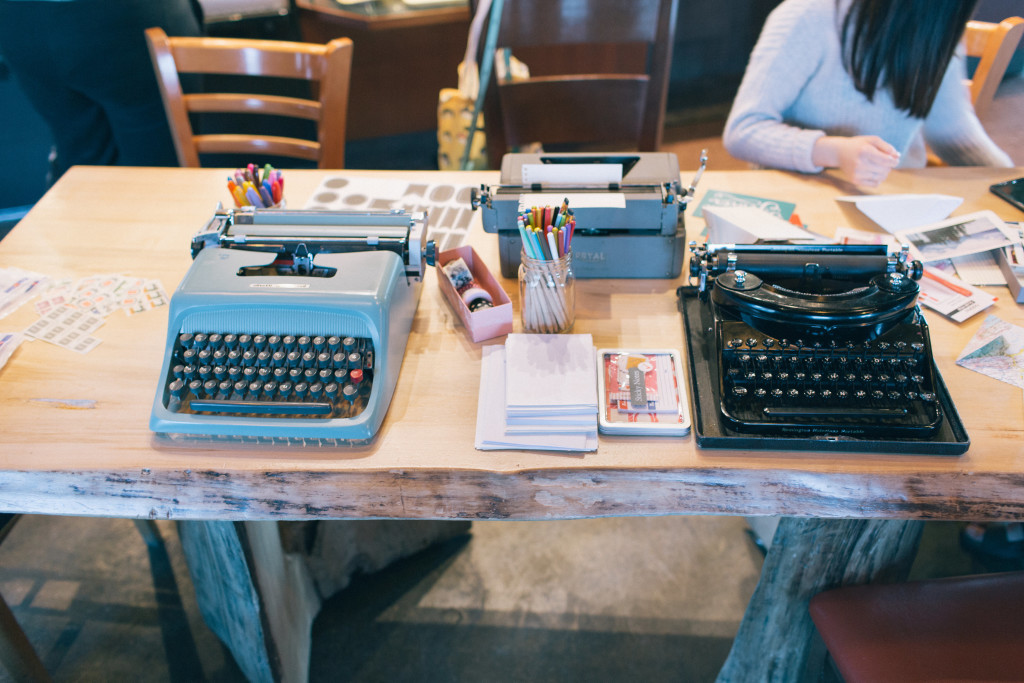 Supplies
Stationery supplies are definitely one of my favorite things about the Letter Writing Socials. At the first Letter Writing Social I forgot and didn't think about even needing things like a glue stick, scissors, ruler, practice paper (for the typewriters). I thought that ready made cards would be the thing that interested people, I couldn't have been more wrong. People seem to prefer making their own cards (which I needed different supplies for) and typing letters on plain paper. I purchase a lot of my stationery supplies at the dollar store or at vintage sales (great postcards) but make sure to sleuth out the stuff that you love.
Vintage postage stamps add that little extra something and they look absolutely beautiful on the envelope. If you don't have access to them in your area, you can find lots of them on e-bay. To make it easy for you I am now offering DIY Letter Writing Kits; supplies for four people (including vintage stamps), more in depth suggestions around budgeting, and tips on how to pitch the idea and how to promote. Contact me at ritewhileucan@gmail.com for pricing and more info.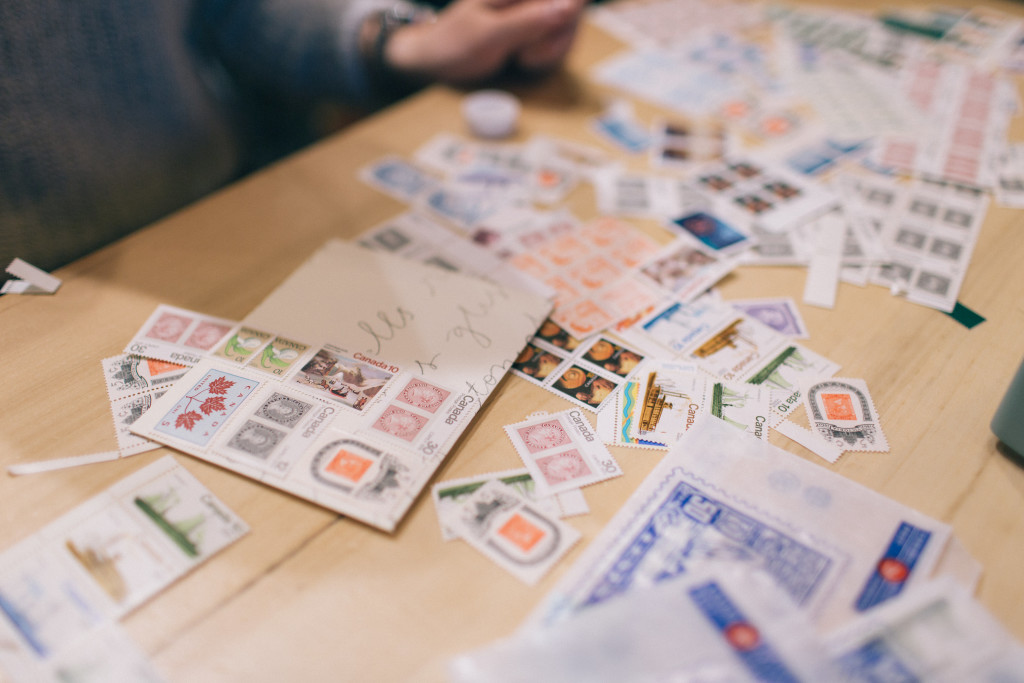 Seasonal themes
When thinking about how to DIY Letter Writing Social bring your camera and/or phone and take lots of photos. You will use these in your promo materials ( I use canva.com) or once you get to know some of the people who come you may discover they have hidden talents. For example, for my upcoming Letter Writing Social on April 14th  the photo and promo design was done by two of my regular attenders (see below for more info).
Create a signup list for those that attend so they can leave their email (optional, of course) so that you can let them know about the next Letter Writing Social. Once they leave the café you have no way of contacting them.
Get over your aversion to social media. Instagram has proved really great in terms of getting people out. I still am experimenting on ways to spread the word, but on average about eight people attend. Schedule your Letter Writing Socials around seasonal events like Christmas, Valentine's Day, Mother's Day, National Letter Writing Month. The turn out seems to be much better than if not attached to a theme.
Well, there you have it, a crash introduction on how to DIY Letter Writing Social. If you are local, come out and join the fun at the next Letter Writing Social real time on April 14th. We are writing cards and letters for Mom this time.
Anyone debating hosting a Letter Writing Social?
P.S. All photos in today's post (and current promo) are done by  Studio JMA. Design upgrade of promo postcard was done by BlissfulPaperCo.  Two talented and generous gals that happen to love letter writing.