Kids Only Letter Writing Social
To celebrate International Correspondence Writing Month  I'm hosting not one, not two, but three Letter Writing Socials this month!
The one I'm particularly excited about is a 'kids only' version of my monthly Letter Writing Socials. The chance to introduce kids to letter writing makes my heart do a happy dance.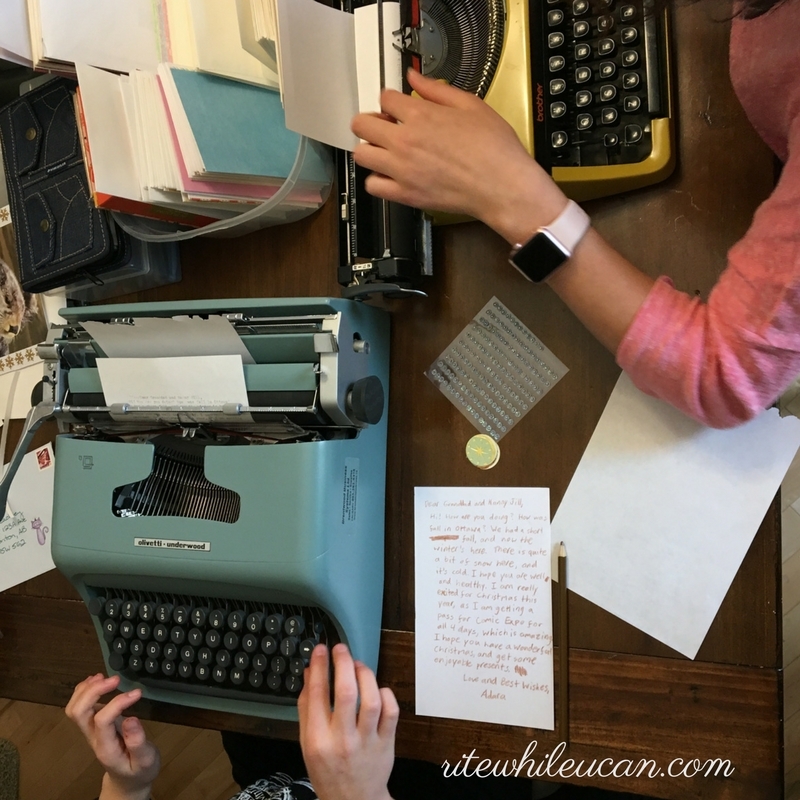 Home school group hosts a Letter Writing Social
This past Fall my new friend Jenn (a kindred letter writer with a killer collection of washi tape) asked if I would come and help her host a Letter Writing Social for her home school group.
I didn't wait to be asked twice and showed up at her door with my typewriters. Six girls gathered, and honestly, before I could say 'mailbox' they hopped on those typewriters and never looked back.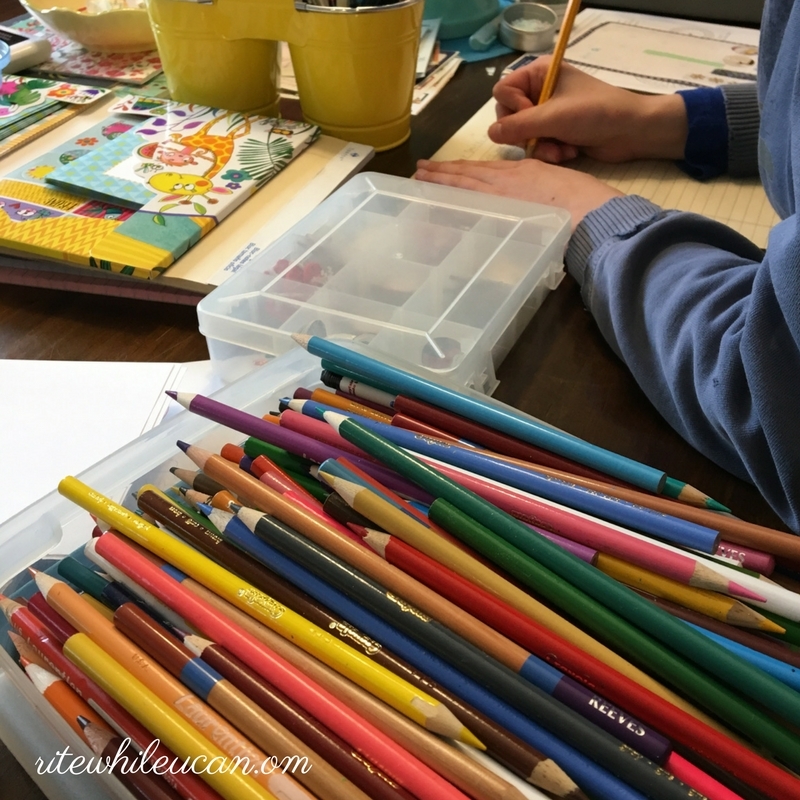 A matter of discovering snail mail charm
Kids discovering the charm of letter writing and typewriters is something that I love. Even if "hello! no delete key?!" is something I've heard more than once, it is so cool that these ways-of-old can compete with the latest update on Snapchat.
Often it is a matter of discovering this thing we call snail mail. Here are some ideas for introducing letter writing to kids.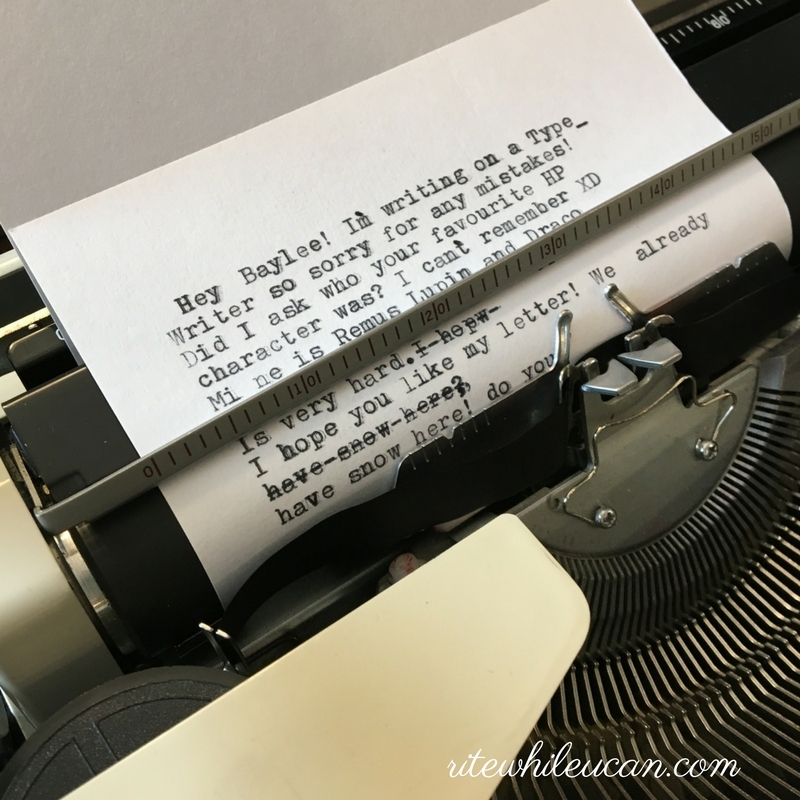 Reflections on letter writing by 13 year olds
When I asked the 13 year old girls what they thought about writing letters here is what they said.
Adora concluded that it definitely takes more work to write a letter and that because it has slower arrival time she was keeping this in mind as she wrote of her news.
Abigail said that because you can keep the letter forever that it would be fun to look back and laugh at the things you wrote to your friends when you were little.
Another gal said "the noise of the typing was kind of annoying, but I really liked the 'ding' the typewriter made."
Should any of you local friends be interested in having your kids (ages 8-12) attend the Letter Writing Social, mark February 16th on your calendar.
We will meet at 12:30-2pm at Good Earth Cafe at 1502 11St.SW. Parents are asked to stay on the premises (and are welcome to join in on the fun). Cost is $10 per person and that includes supplies for two letters per person plus a drink from the cafe.
How old were you when you discovered letter writing?