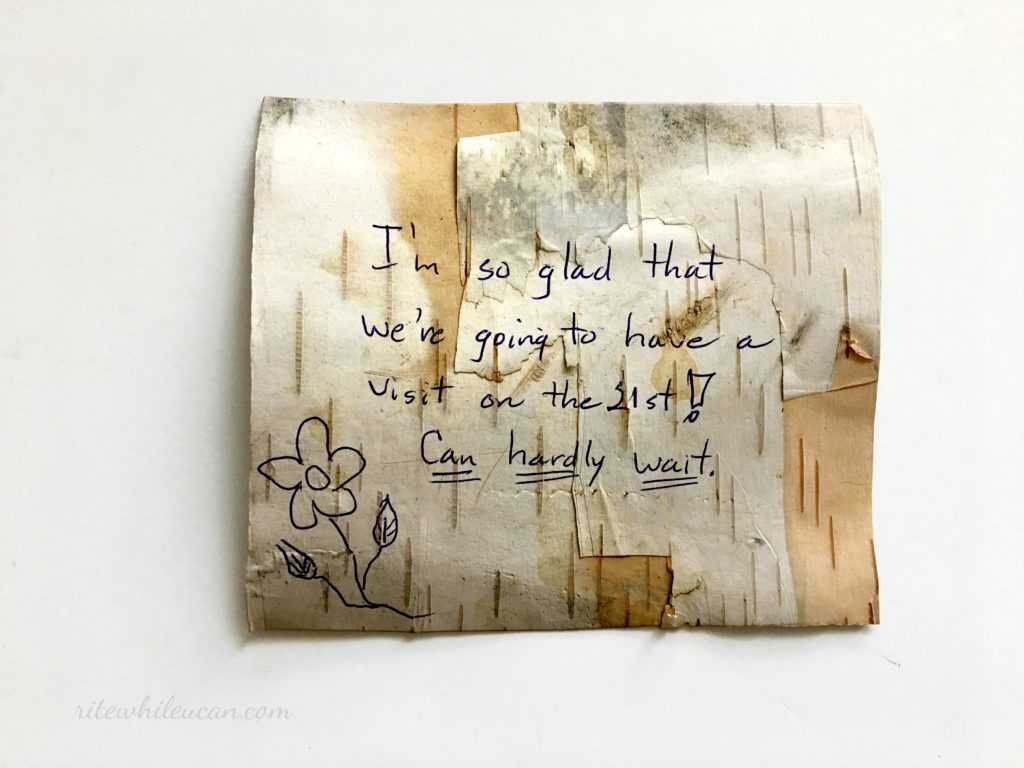 Fun ideas of what you can send through the mail
If you are in need of a fun, cheap activity for the kids at the half-way point of summer vacation (to fight off the 'I'm bored' syndrome) or you have the itch to get creative with your mail, these fun ideas of what you can send through the mail fit the bill.
This birch bark postcard was sent to me by my Mom (pretty cool I'd say). You will see from her note on the postcard that she found the piece of bark on the ground. Way to save the trees, Mom.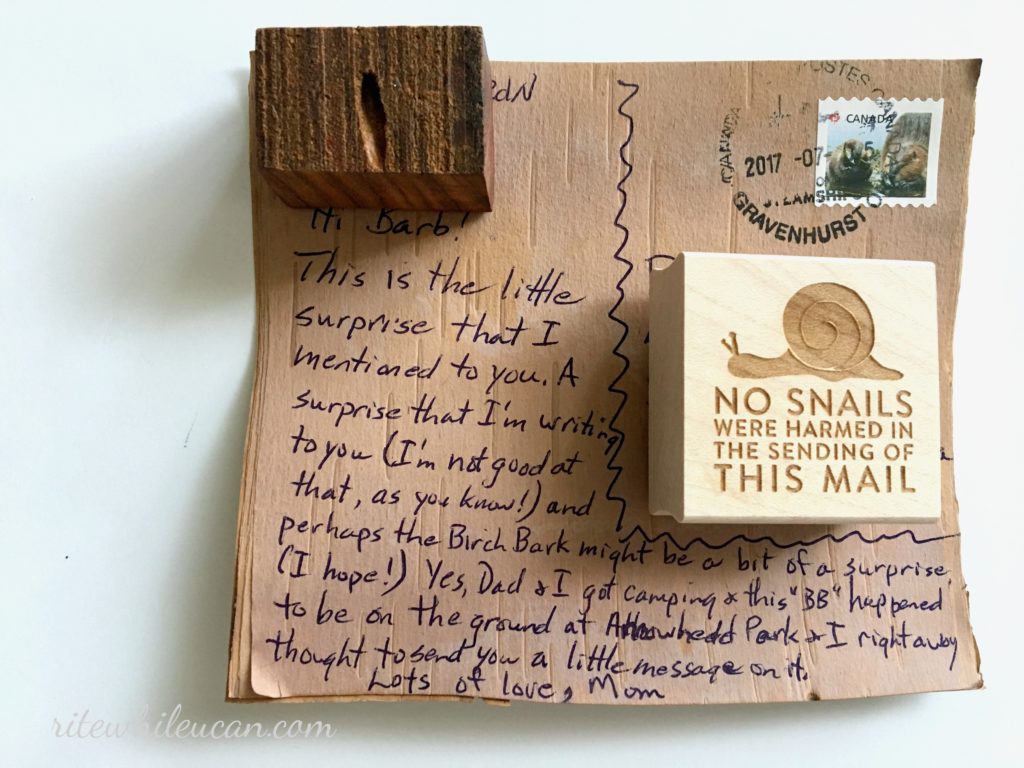 Put a stamp on it
Consider the following things you can try mailing that are probably just kicking around the house:
no doubt school artwork came home. turn it into a postcard.
hockey cards. you can use masking tap on one side to create some white space for the address.
old CD covers would make great envelopes
take a walk outside and be inspired by my Mom's birch bark. who knows what you will find.
Here are more creative things you can turn into a letter . All you need to do after your creative recycling is to put a stamp on it.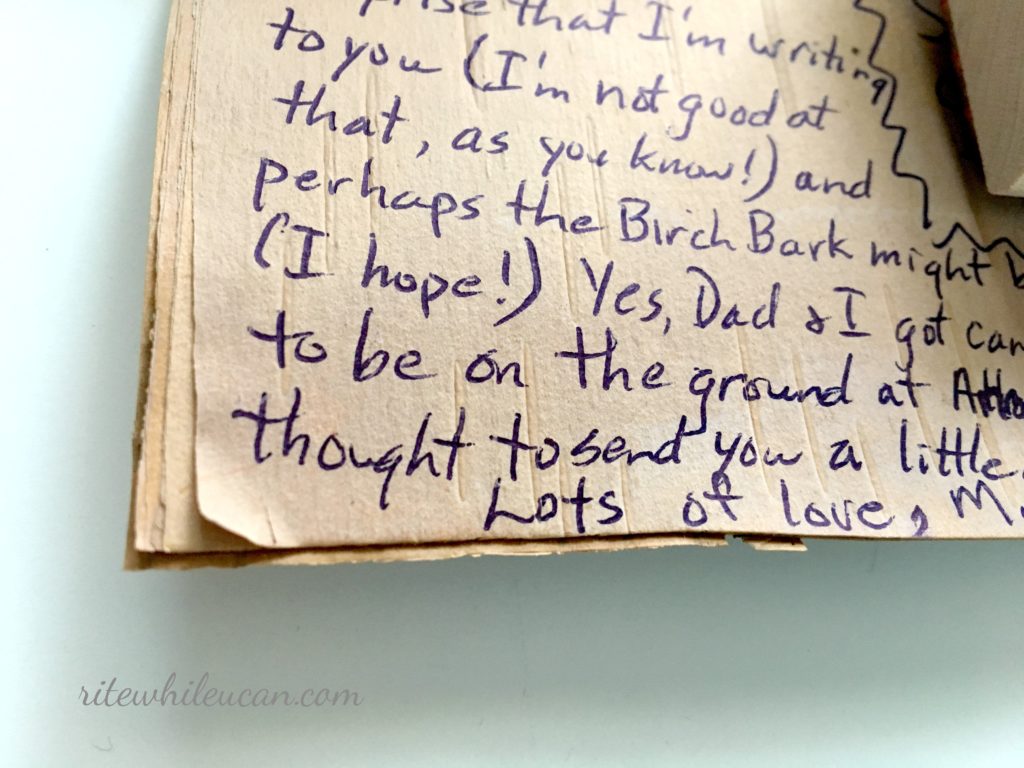 Surprise someone with a piece of unusual mail
Look at the layers of birch bark on this postcard? Isn't it beautiful?  My mom called me ahead of time and hinted that something unusual was on its way to me through the mail.  Never did I imagine it would be a piece of birch bark. It was definitely an amazing surprise.
Of course, I can't guarantee whatever item you decide to mail will in fact reach its destination, but it will be tons of fun to try. For those that wish to be a bit more pragmatic about it, you can always check dimension requirements set out by Canada Post.
Have any ideas about what I could send back to my Mom?  Will you let me know how your mail adventure goes?