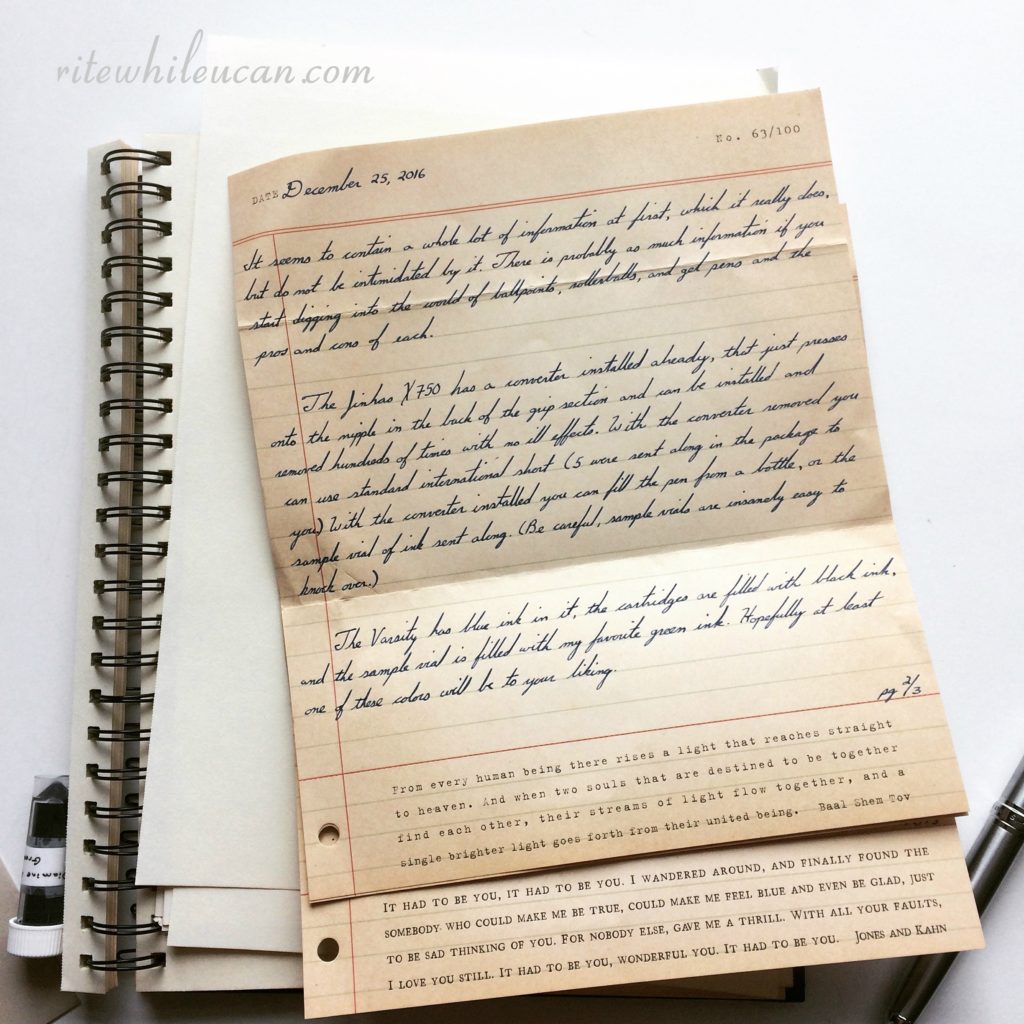 Encounter with a fountain pen
As much as I love writing letters and stationery and all the trimmings, I've never used a fountain pen. Truth be told, I was intimated by the whole ink cartridge/converter thing. That is, until I had an encounter with a fountain pen.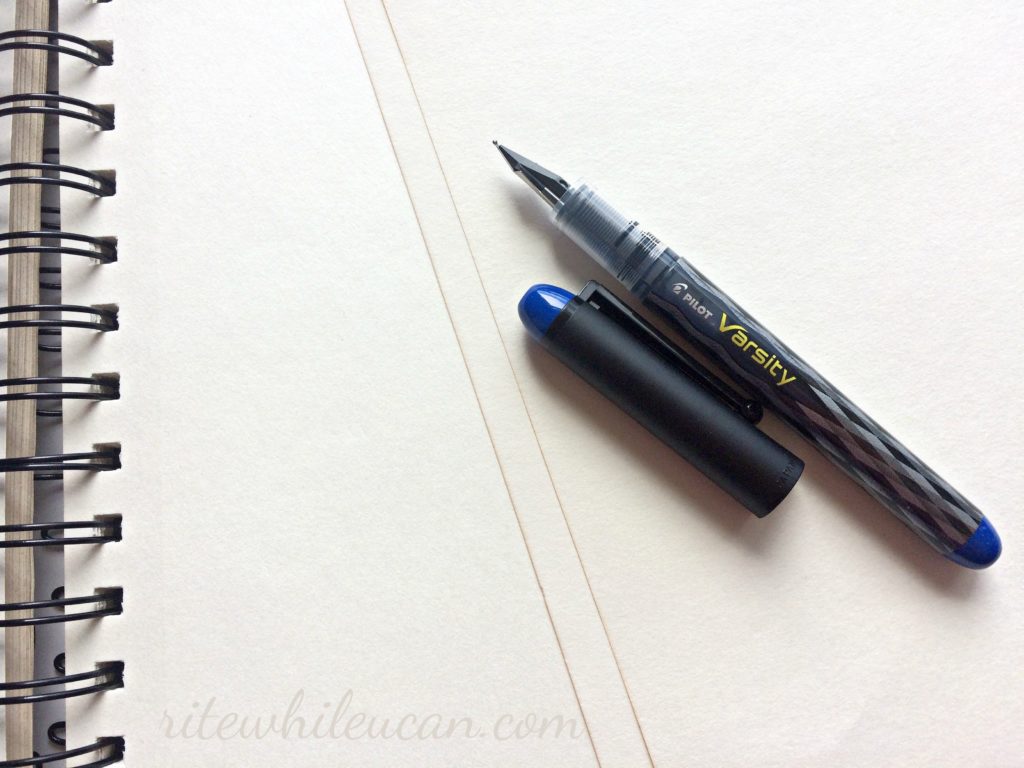 How to get started in the world of fountain pens
A most generous and seasoned fountain pen user contacted me and offered to get me set up. Bill graciously took this 'newbie' under his wing and sent me two pens and some ink.
If you are like me and new to the world of fountain pens and want to give it a try, you won't go wrong with Bill's recommendations: the Pilot Varsity (black plastic pen) and the Jinhao X750 (silver in colour). The Varsity is a disposable pen that comes filled with ink and ready to go. My kinda low maintenance pen.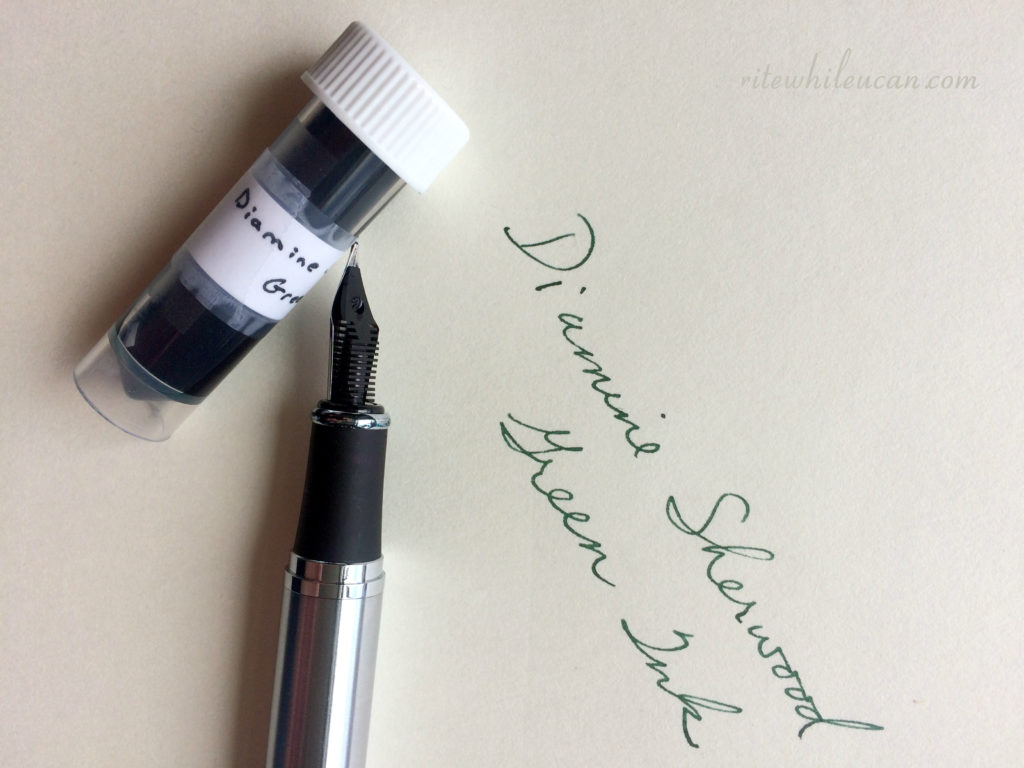 Don't be intimidated; it's just a pen
The Jinhao takes a little more finessing. It has the option to install a converter (a piece that converts the pen from using ink cartridges to ink from a bottle). This is the part that scared me.  I felt like I didn't know what I was doing.
However, at Bill's suggestion, I spent some time watching a short video, Fountain Pens 101, at GouletPens.com. I would highly recommend this video as it gave the step-by-step on how to fill my pen with ink. It also reminded me that, although a beautiful writing tool, it was only a pen.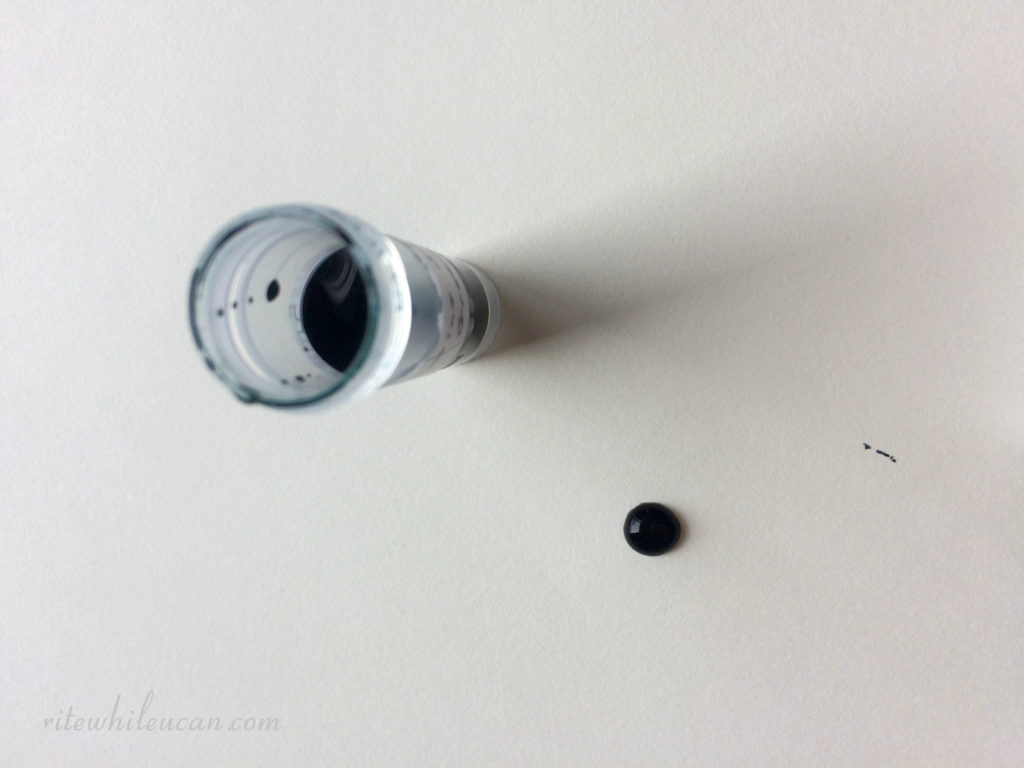 The fountain pen takes the pen to paper experience to another level
I am certainly no expert, I continue to be slightly nervous and a bit cautious, but having now used a real fountain pen with the beautiful green ink I'm hooked and proud that I figured it out.
The scratch of the pen nib on the paper is something so tactile and beautiful that I am thrilled and grateful to Bill for introducing me to the world of fountain pens. It takes the whole pen to paper experience to another level.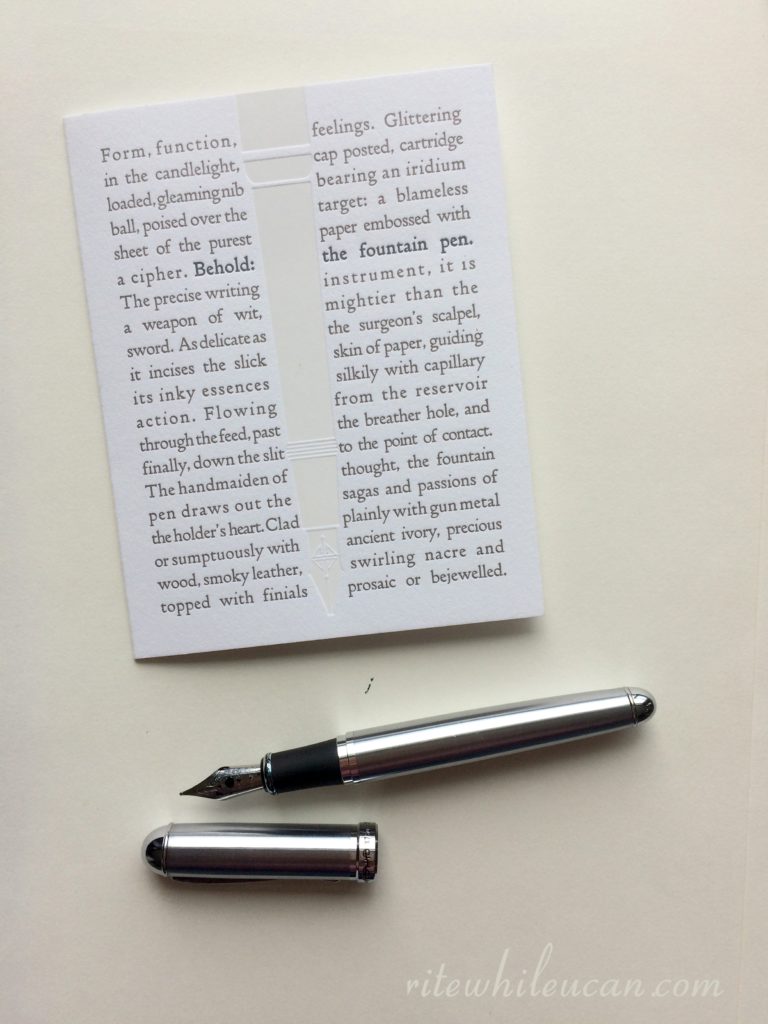 Fountain pen card
Even though I got green ink all over my hands and on the paper, I'm so glad to have discovered the fountain pen. It won't be my only pen choice for writing letters, but it will definitely be one of my favorites.
I thought you might like to see the perfect card I found (by RefineMark ) to send to Bill as a thank you for all his help.
Have you ever used a fountain pen?