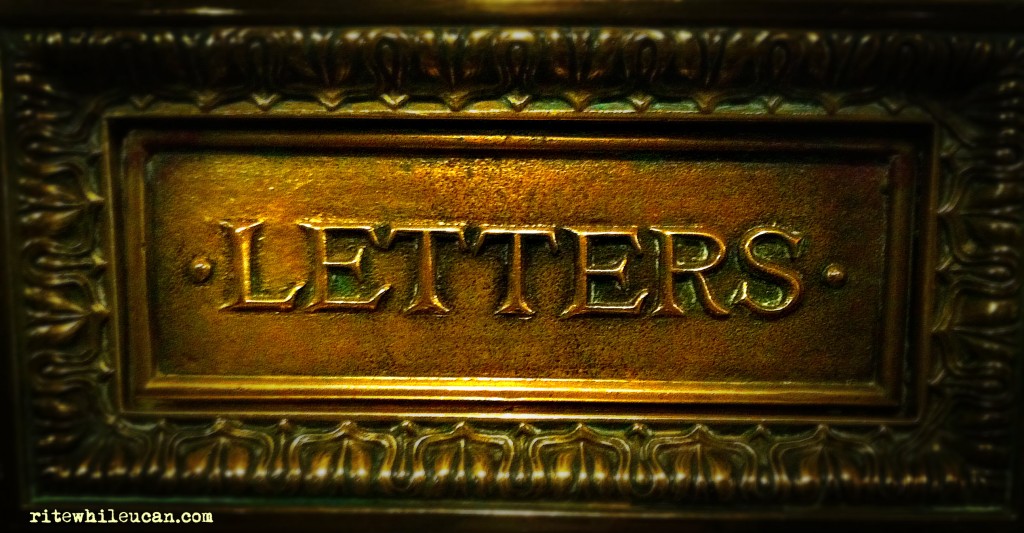 Write me
It will come as no surprise that I love getting mail. Should you want to drop me a postcard or any form of snail mail, I would be delighted and will most definitely write you back.
Barb @ritewhileucan
P.O. Box 96107 West Springs
Calgary, Alberta, Canada
T3H 0L3
Say hello
I'm always excited to get mail, of any type or speed, so if you prefer email, say hello at ritewhileucan@gmail.com.
Submit ideas or  suggestions
Please join me on Facebook or follow me on Twitter by clicking the respective icons in the sidebar.
I can't wait to hear from you!