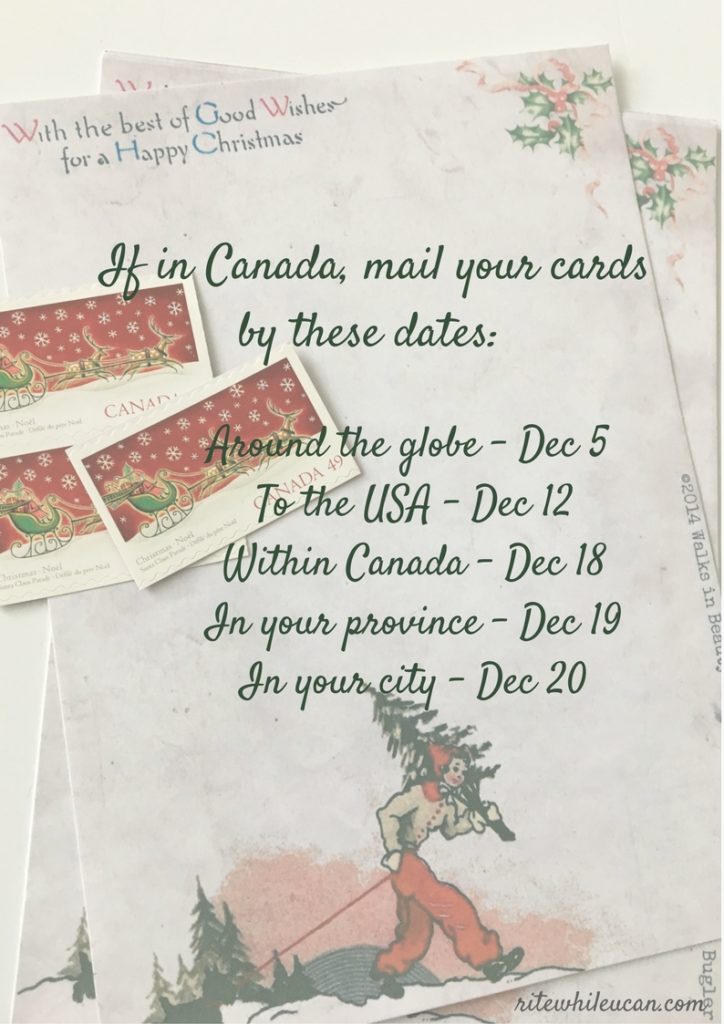 Christmas card mailing deadlines
A conversation I overheard at the post office this week led me to put together this guide to Christmas card mailing deadlines. Hopefully it will make things a little less confusing.
Please know all of these deadlines relate to the mailing of Christmas cards only not packages. For more details please consult your country's postal carrier. Here are the Canada Post mailing deadlines for packages
Christmas stationery
All the beautiful stationery featured here is by WalksInBeautyPaperie.  Check out all the different Christmas designs as you plan your Christmas newsletter or consider changing things up from cards this year.
Here is the direct link to USPS for Christmas mail deadlines.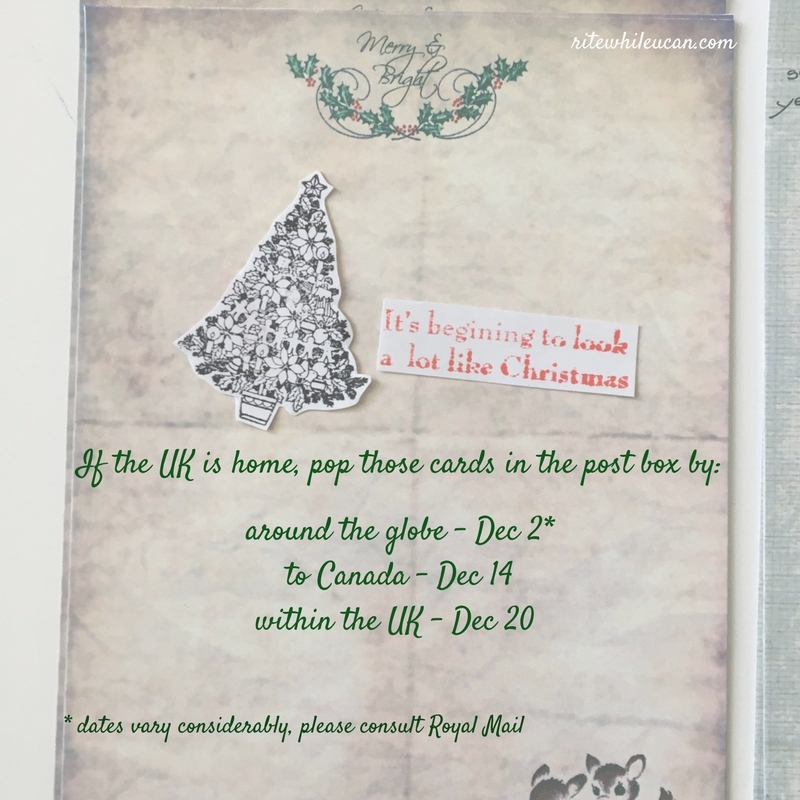 Make 2017 the year you send Christmas cards
I'm the first to admit that sending Christmas cards can become this grand ordeal that seems overwhelming. I mean, who has the time?
With that reality in mind, you may want to check out my 10 ideas that make sending Christmas cards easy.
Worth giving a try? I can promise you that your family and friends will be delighted.
p.s Here is the link to Royal Mail Christmas mail deadlines.