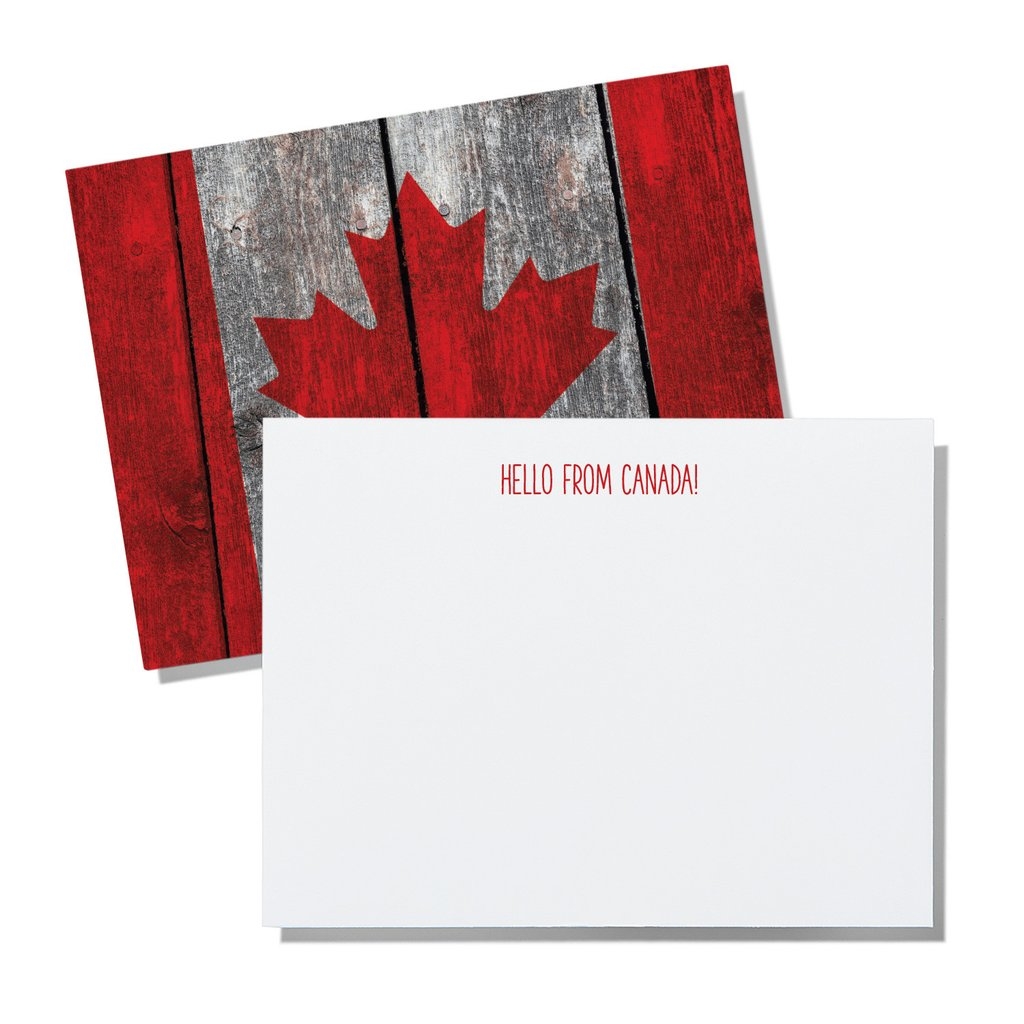 Canadiana Collection Canada Flag courtesy of Printed Matter Paper
Celebrating Canada 150 with 15 reasons why to write a letter
On this special holiday weekend I've partnered with a very cool Canadian paper company, Printed Matter Paper, based in Toronto, to share not only our mutual love and belief in all things handwritten, BUT to offer you a chance to win some of these fabulous cards plus a sweet notepad.*
But first, in honor of Canada Day, here are our top 15 reasons why you should write a letter ( we opted not to go with 150 so that you could spend more time celebrating):
A handwritten note means more than a text.
With stationery like this, you can delight a friend AND show  your patriotic colours (love the Canadian spelling for 'colours').
Mailboxes are there for a purpose.
Practice that cursive writing you forgot you had.
Writing a letter stands out. It says you are different in all the best possible ways.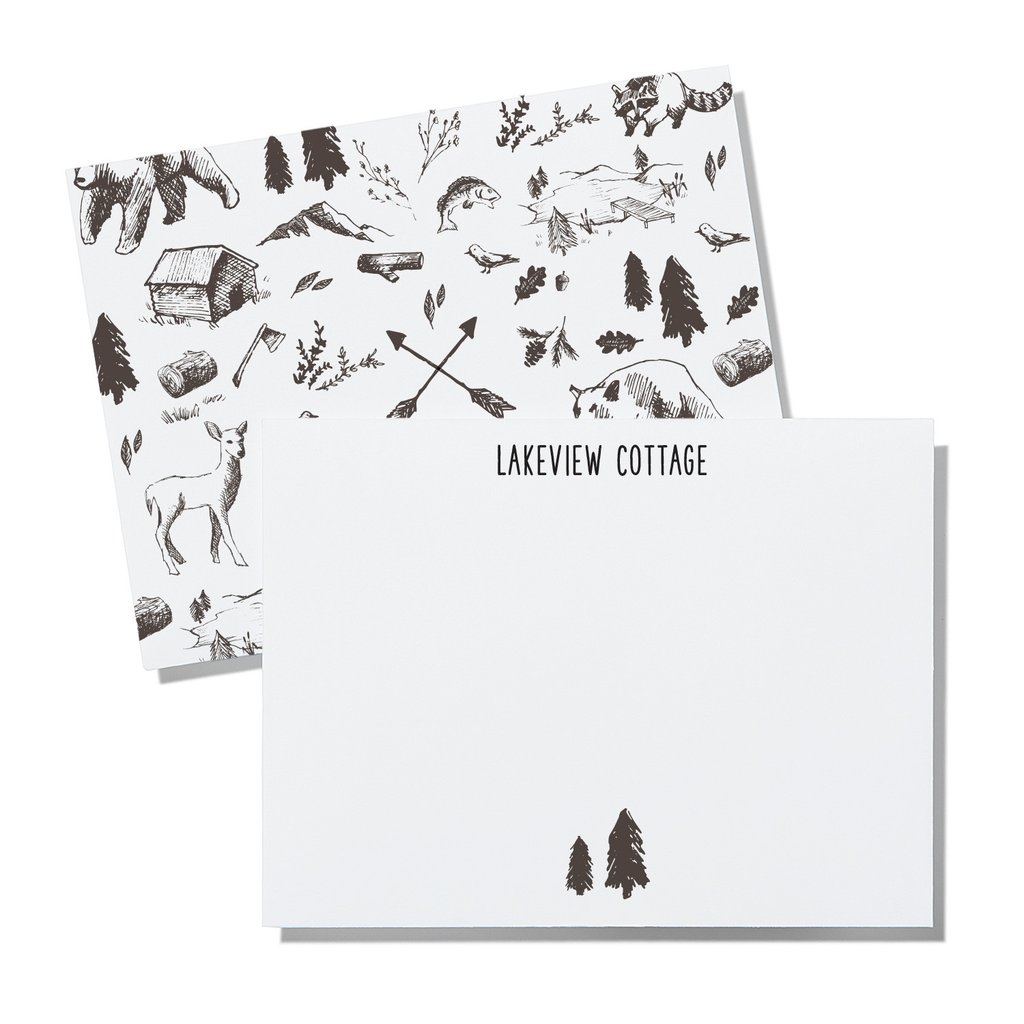 Canadiana Collection Canadian Landscape courtesy of Printed Matter Paper
Customizable stationery is the gold standard for a personal letter
6. Saying 'sorry' (so Canadian and so important) is much more heartfelt when done in writing.
7. To get mail you must send mail. And who doesn't like getting mail?
8. Handwriting from that friend or family member can be cherished forever, bringing back memories of times together.
9. While off screens at summer camp kids can write a letter back home.
10. Writing a letter is personal. Printed Matter Paper gets this and offers you the option to customize your stationery to be an extension of who you are.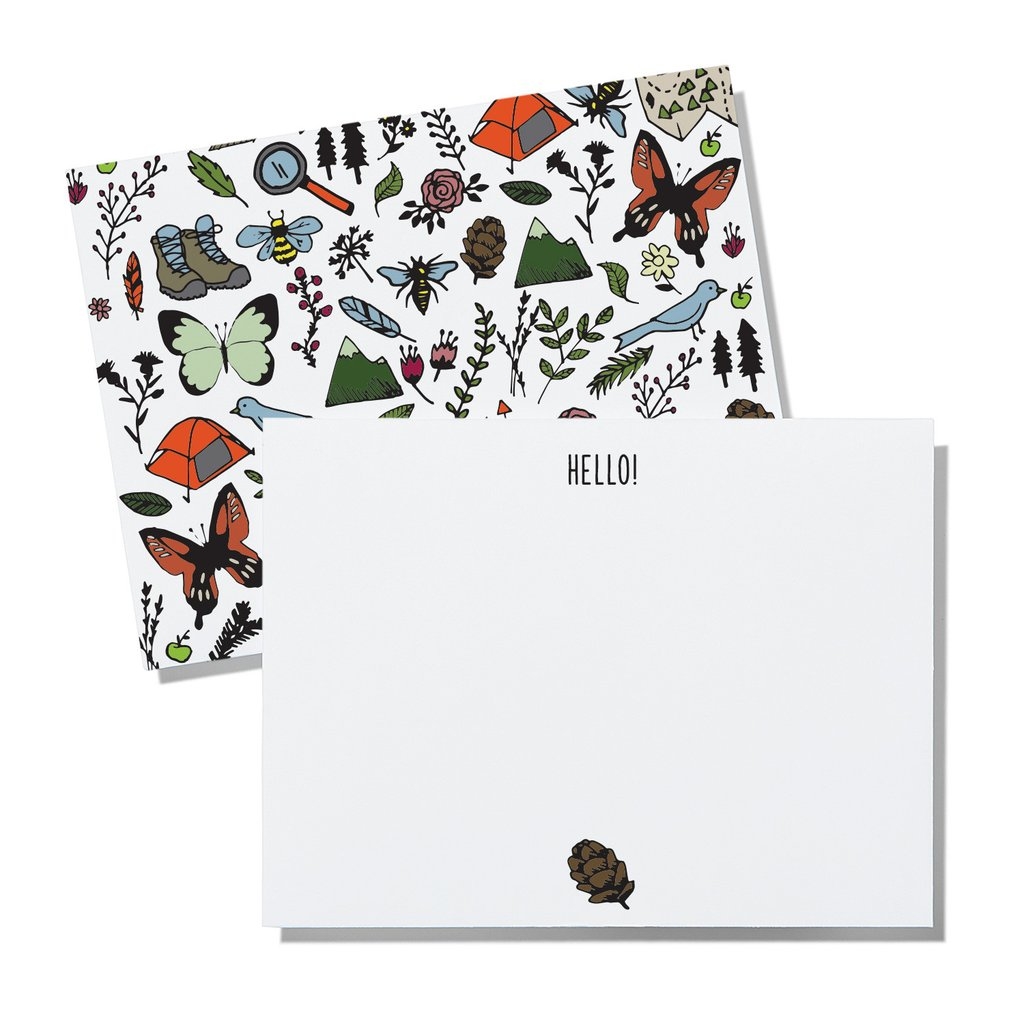 Canadiana Collection Nature courtesy of Printed Matter Paper
Letters are timeless
 11.  Writing a letter slows things down. This is a good thing in our rapid digital world.
12.  Emails are not worthy to be saved in a shoe box tied with a ribbon in a closet.
13.  Letters often share the events of the time. Historians look back to letters for insight. We need to give the historians of the future something to look at.
14. A letter shows someone you care about them.
15.  Kids who learn to send a thank you card grow up to be grateful adults with good manners. After all, we are raising Canadians here.
* For your chance to win 10 customizable cards and a Canada themed notepad hop on over to my instagram account. Contest runs until 12:00pm MST, July 8th, 2017.
Did we forget any reasons why to write a letter? Perhaps you have another to add to the list? Who knows, maybe we will get to 150 after all.  Happy Canada Day everyone!