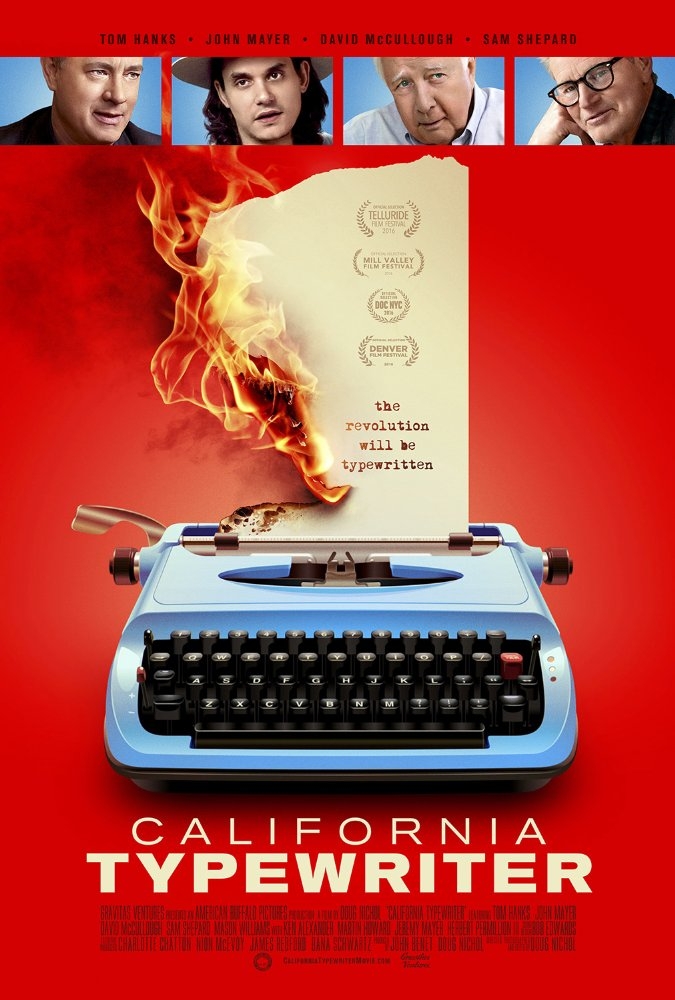 California typewriter movie being released  on August 18th
Mark your calendars. The documentary film California Typewriter Movie  is being released  August 18th (available on itunes in October, 2017).
The documentary features prominent individuals, including Tom Hanks (sadly, I didn't get the call), who are fiercely loyal to typewriters.
There is speculation in the movie that an undercurrent revolution against the data driven world is happening and that it will be typewritten.
So, bring it on, I say!
"We choose physical over digital"
My collection of typewriters certainly doesn't compare to the 250 machines that Tom Hanks has, but the sentiment I share with those involved in the film is that the time is ripe for a renewed interest in typewriters.
It seems like there has been an oversaturation of all things digital that people are weary of.
We crave something more meaningful, more tangible. I think we need to be physically involved in the making, the creating of our work. We want to  create something that will outlast us and inspire us during the process.
I've been in touch with the film's Canadian distributor and the projected date of release in Canada is some time in October, 2017. As soon as I find out more, I will let you know.
Anyone want to go to a movie?