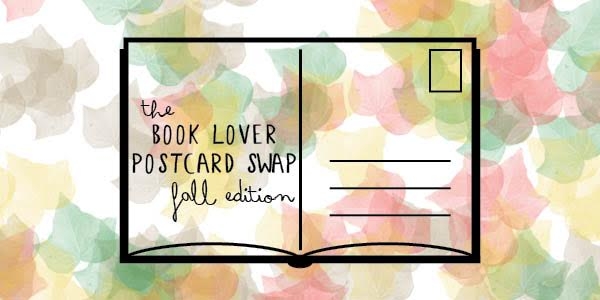 Book Lover Postcard Swap: Fall Edition
There is something about the Fall that makes me want to cozy up with a good book, a cuppa hot tea, a pen and some paper. Seriously, this would be the best afternoon ever.
To make this goal a reality, I've teamed up with my lovely friend Jessica from The Paper Trail Diary and have put together a #bookloverpostcardswap; an opportunity for you to not only swap a postcard, but to share what you are reading this Fall.
Participation is easy. Sign up below.
Recommend your favorite Fall read on a postcard
For my postcard, I'm actually going all crafty on you (there's a first time for everything).
I'm going to photocopy the cover of this book above, slap it on some recycled cardboard with my handy glue stick and will write on the back as a postcard. Any postcard, handmade or not, does the trick. Just share what book you are reading this Fall or a recommendation of a favorite book.
If you would like to join Jessica and I please use the confidential form below and sign up. We will be closing the swap on September 17th after which you will be contacted and paired with another postcard book loving person.
Share pics on social media using #bookloverpostcardswap to see what snail mail transpires and to get in on all the great book suggestions.