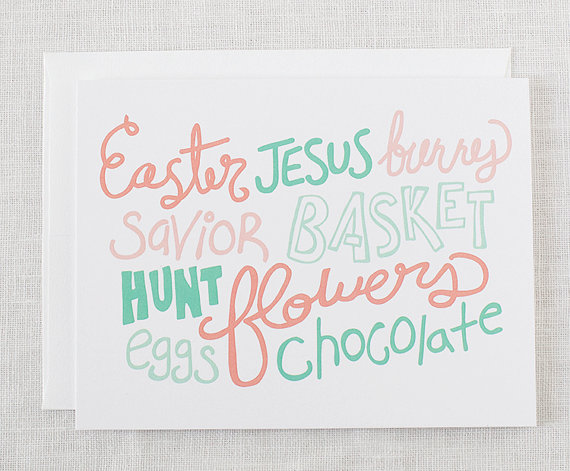 Easter Words – Hand Lettered card by laLagracepaper
What is your basket full of this Easter, chocolate or 'The Cross?'
As for me, I NEED both.
For a quick and easy lesson on how to make these adorable paper Easter baskets, hop on over (yes, I just said hop) to my friend Leyla Torres for all things Origami at Origami Spirit. As an added bonus, for all my Spanish speaking friends, the online tutorial has Spanish subtitles.  Thank you Leyla!
What tradition(s) do you do to celebrate Easter?