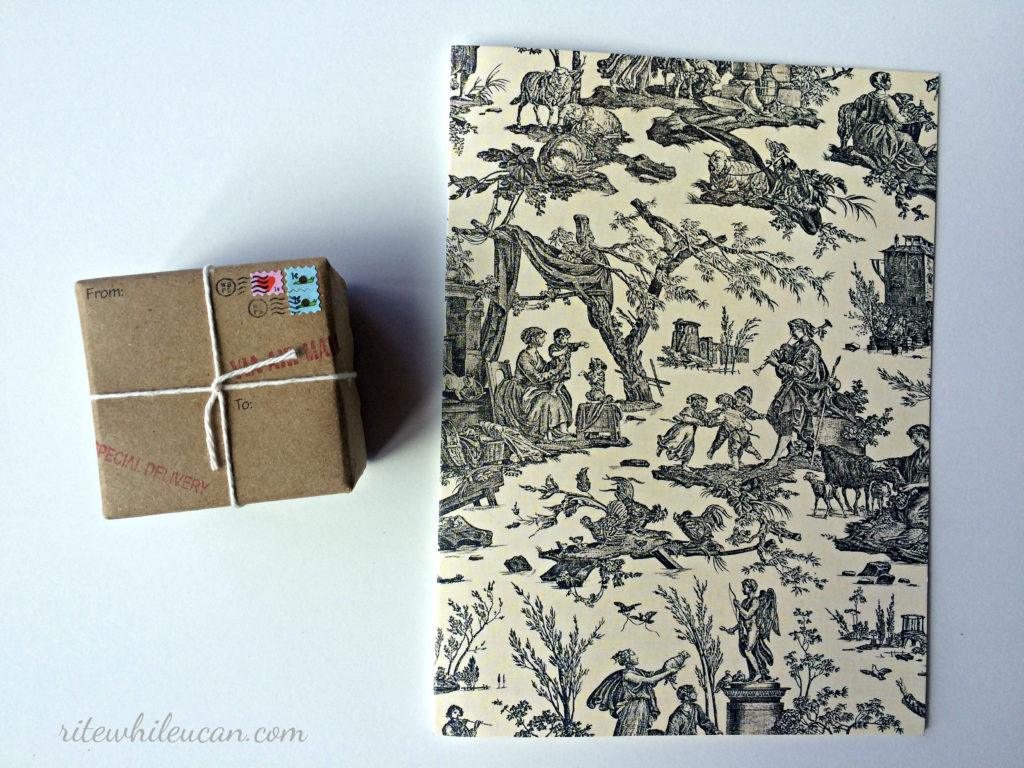 What was in my mailbox this week
This is No.2 in a series of what's in my mailbox this week. Hold on to your hats 'cause the cute factor is about to overwhelm.
First up is this beautiful card in a black and white pattern that reminds me of toile fabric. The sender of this sweet card is a lovely gal who likes to hike as much as I do and lives in my city.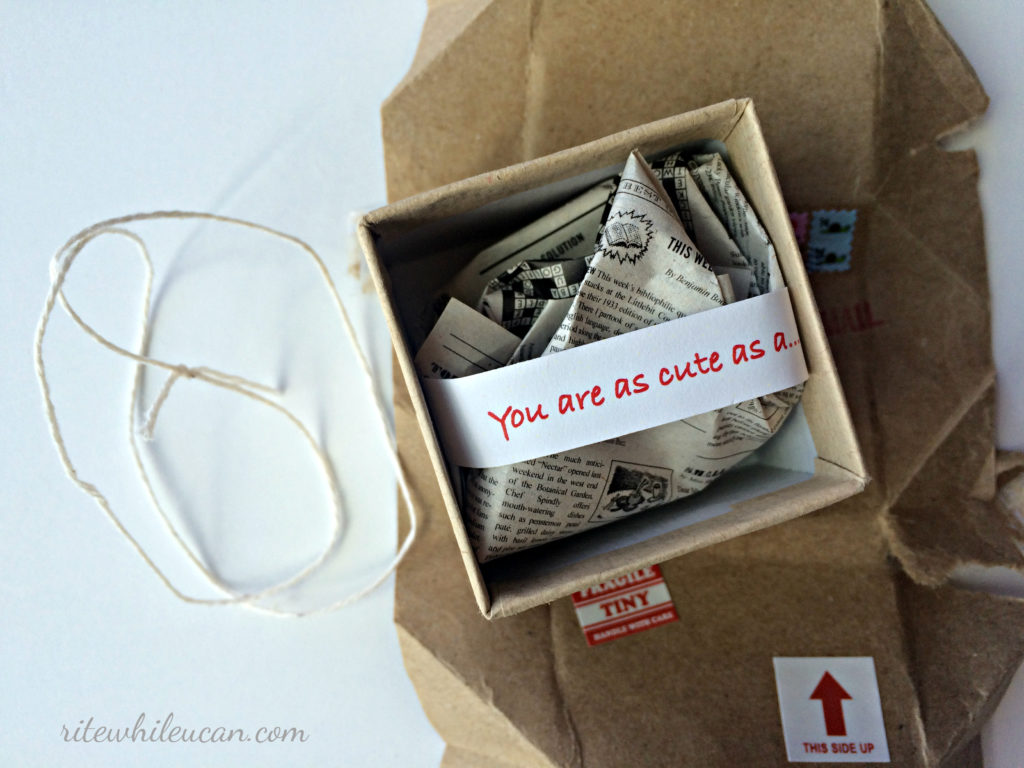 good things come in small packages
This adorable box was actually hand delivered to me, so kinda cheating, but it was so adorable I just had to share it with you.  I'm most curious to know if it would have made it through the mail though. I may have to duplicate it myself and give it a try.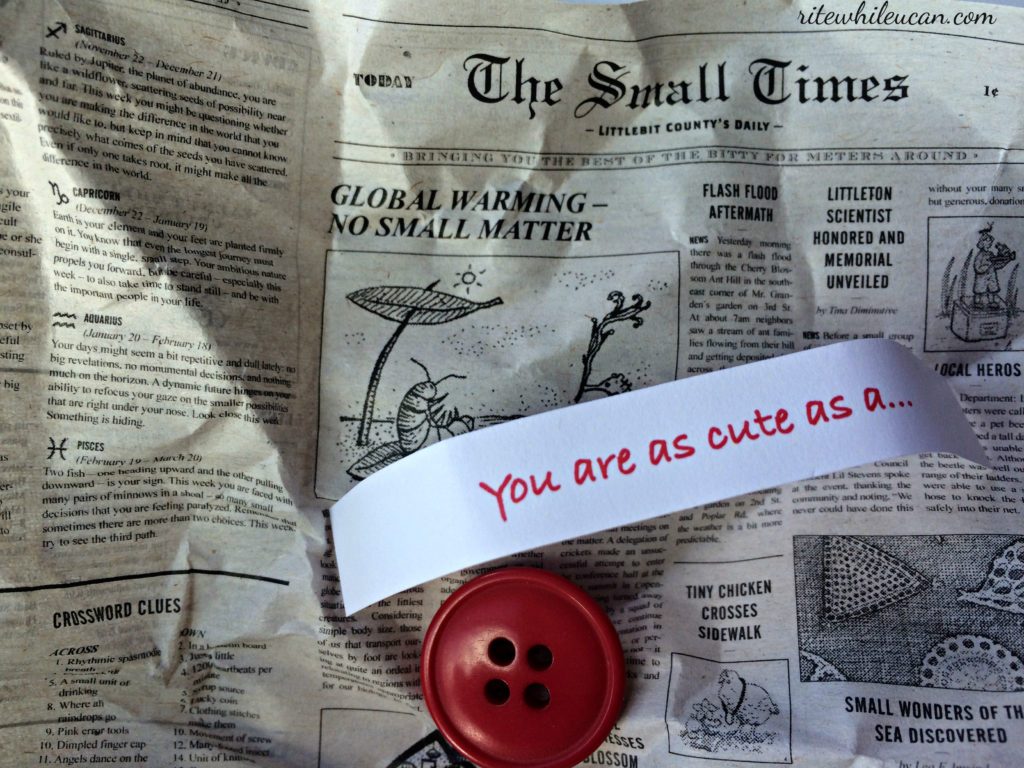 cute as a button you are
My Mom gave me this little box.  She knows I have a thing for all things mail and we happened to actually be together in person (we live far away from each other) recently and she so thoughtfully picked this up for me.  Did you notice the articles in the newspaper? Everything and anything about all things small.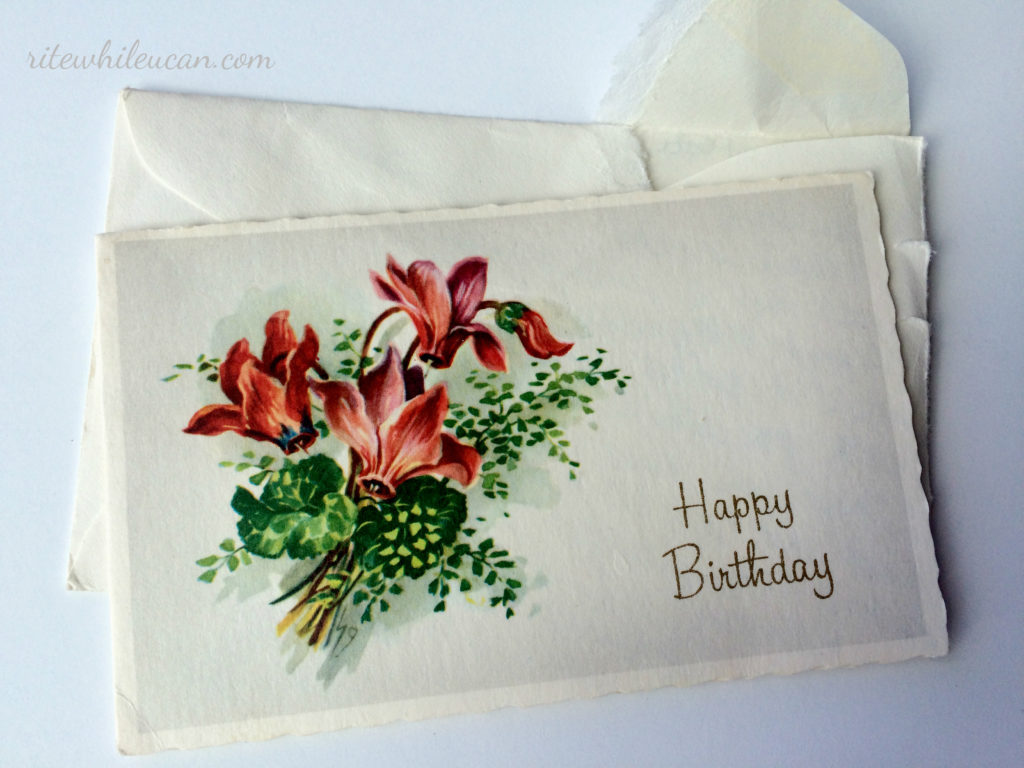 vintage card delight
Small seems to be a bit of a theme in this weeks mailbox, as this card is teeny tiny.  The picture doesn't really convey it, but the card is slightly larger than one of those pink rectangular erasers you may have had as a kid. Not only that, it is also a vintage card from probably the 1950's.   A long time friend who lives far away sent this to me.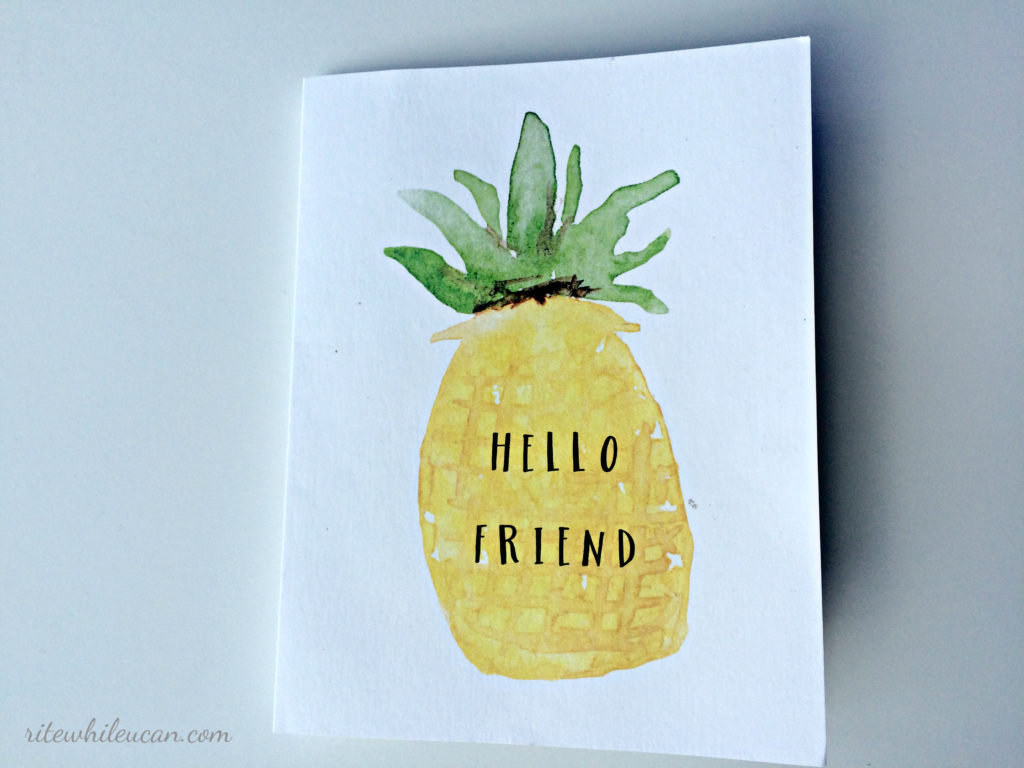 Some times all you need is to hear from a friend. This cheery card traveled from British Columbia to reach me here in Calgary. The funny thing is that the sender and I used to live in the same city in Ontario for years. It is a friendship of  over 20 years that I treasure in my heart.
What was in your mailbox this week?
p.s. if your mailbox was a little on the empty side, remember, to receive a letter you must send a letter.
Trip of a lifetime relived through letters — 30 years later Perhaps you sent a snap-chat of you and the kids on the beach this year.  Or maybe you sent a text to a friend saying 'wish you were here' while you took in the latest exhibit at the museum.  Or maybe you went old … Continue Reading –>