Toby is writing to the world
Three years ago this month, five year old Toby asked if he could write a letter to every country in the world. Fast forward to today, and Toby has received over 900 letters from all over the world!
Now eight years old, not only does Toby have his own stationery (I'm so jealous), he also has a new book entitled "Dear World, How are you?"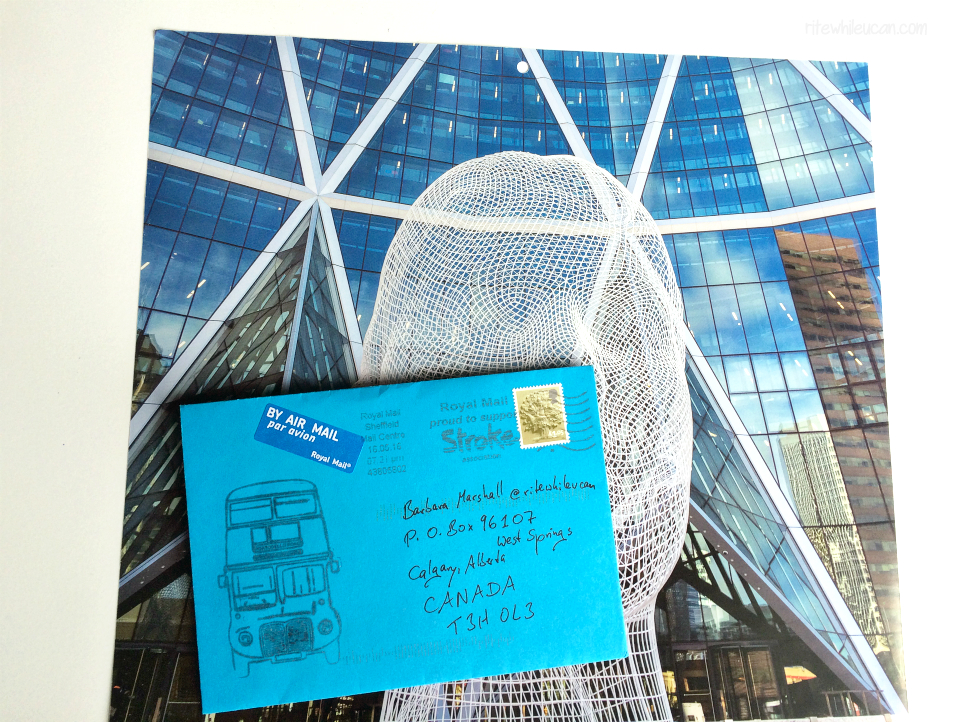 Learning about the world through letters
I'm a huge fan of Toby, and not just because he made a tent out of all the letters he has received, but because he is inspiring kids and grown ups alike to pen a letter, to be curious about the world they live in, and to learn from one another.
Toby and I exchanged letters recently and he asked about a sculpture in my city called "Wonderland."  I just happened to have an old calendar that featured this statue, so I fashioned it into an envelope and sent it to Toby.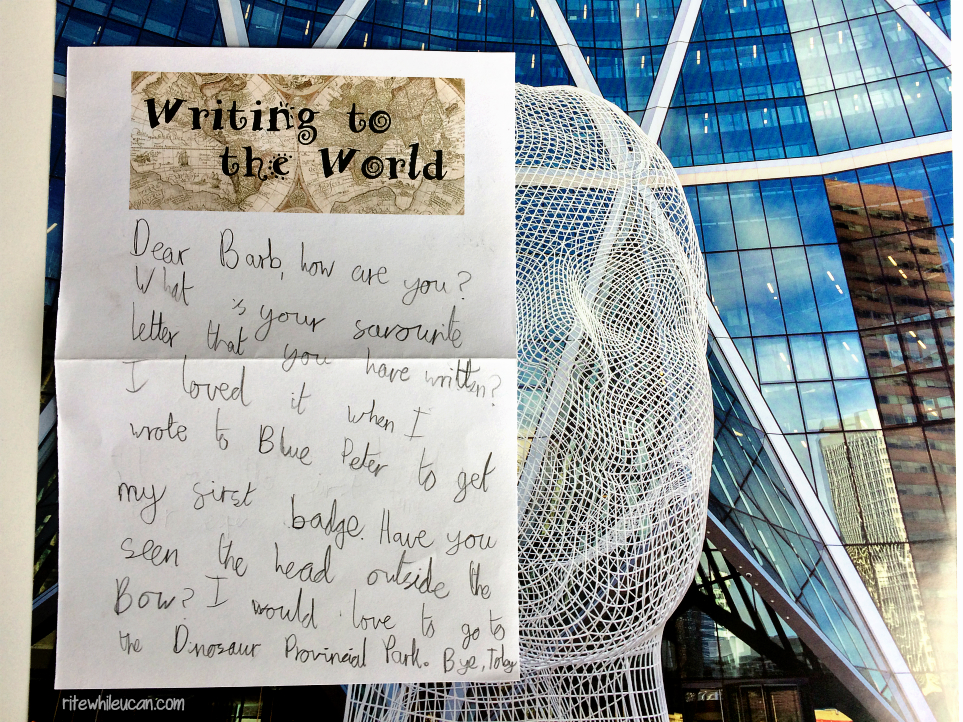 Summer time is a great time to have the kids try letter writing
Toby is still waiting to hear back from certain countries in his quest to write to the world and I thought we could try to help him fill in the missing countries. Visit his website, that he and his parents update frequently, to see if you live in one of those countries or know of someone who does.
As Toby is writing to the world, one letter at a time, you may want to reach out and send him a letter too. In fact, with the summer holidays just around the corner, this would be a fantastic way to have your kids experience the charm of snail mail while learning about the world in which they live.
Where in the world would you love to receive a letter from?
International typewriter day—June 23 Of course, you already know I have a thing for typewriters, but did you know that there is such a thing as International Typewriter Day? Yes, it is a delightful truth. And to celebrate I thought I would share with you a very cool thing happening called The Typewriter Project. Pop-up typewriter … Continue Reading –>