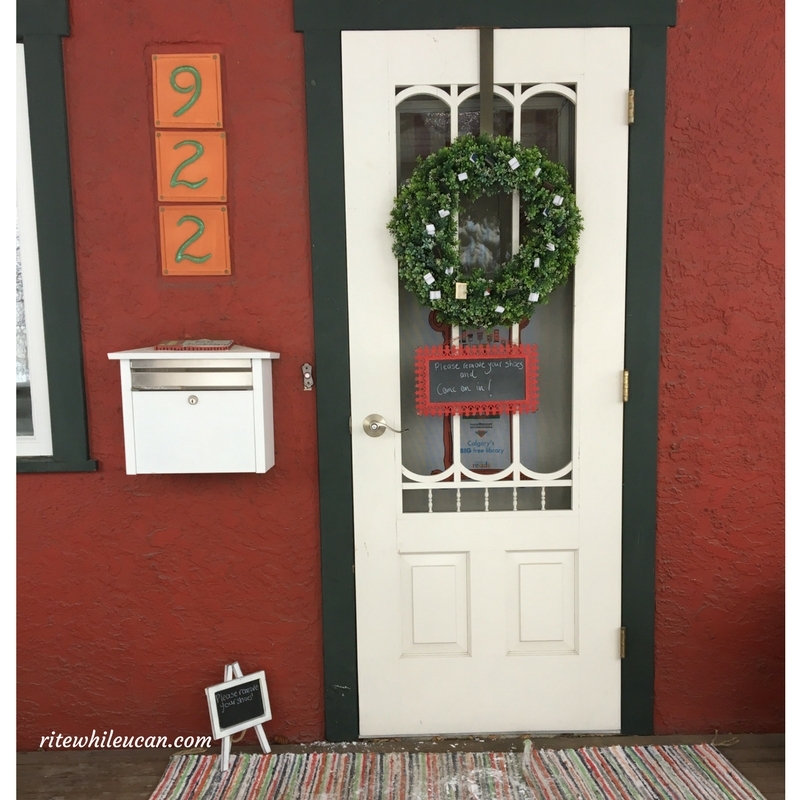 Calgary's BIG Free Library
Big it is alright, Calgary's BIG Free Library is a whole house filled with books. These books, like free little libraries, are free to all kids who come through the house.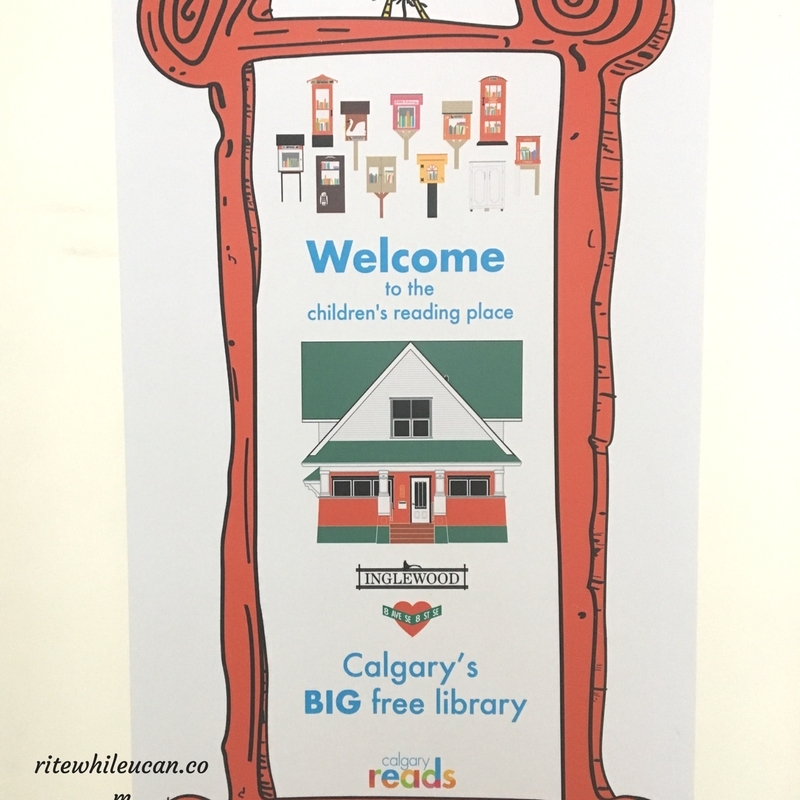 Kids aged eight and younger will love this house
The house is ideal for children aged two-eight.  Parents can arrange a visit to the Children's Reading Place through Calgary Reads, the organization that has converted a heritage home into a magical reading wonderland.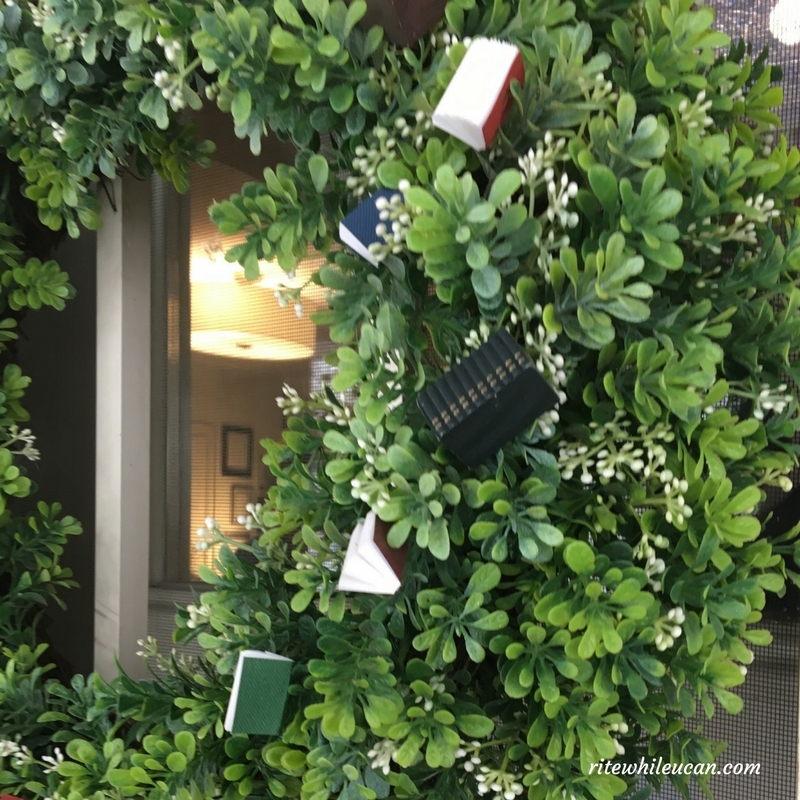 Students from Mount Royal University designed interior
From the miniature books decorating the wreath on the front door to the art on the walls, Calgary's BIG Free Library exudes fairy tales and adventures. Students from Mount Royal University are behind the fabulous interior design of the house.
Author Ashley Spires gave permission to the design students to recreate her book character from Make Something Magnificent and the papier-mâché figure holds court in the living room.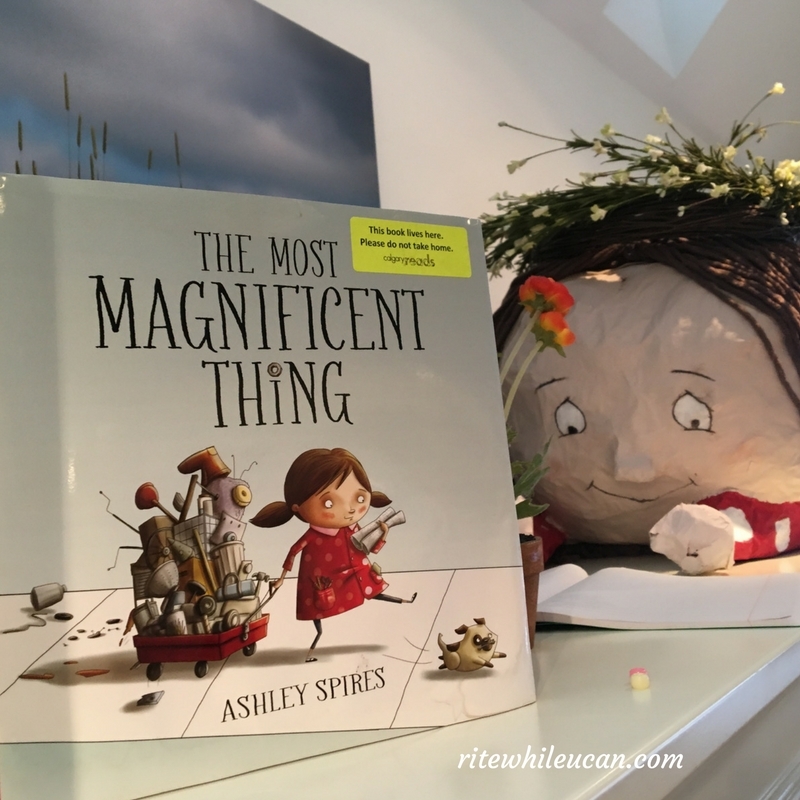 Reading nooks are magical
Reading nooks are around every corner. This one below is underneath the staircase. Another is created from a spot that used to house a wine fridge.  Do you know who it is that is in the photo, reading a book in this magical nook?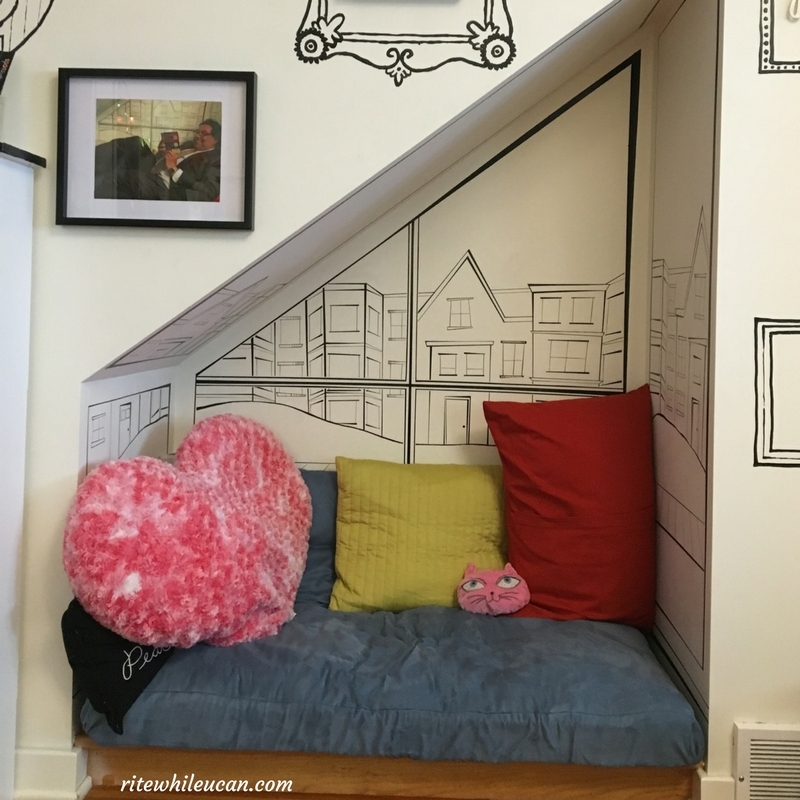 Readers-in-residence add something extra special
Bob and his wife Jan are 'readers -in-residence.' They live in the back part of the house and greet visitors to the house. Kids gravitate to Bob and he quickly becomes the tour guide of choice, reading books to kids and engaging them in play at every opportunity.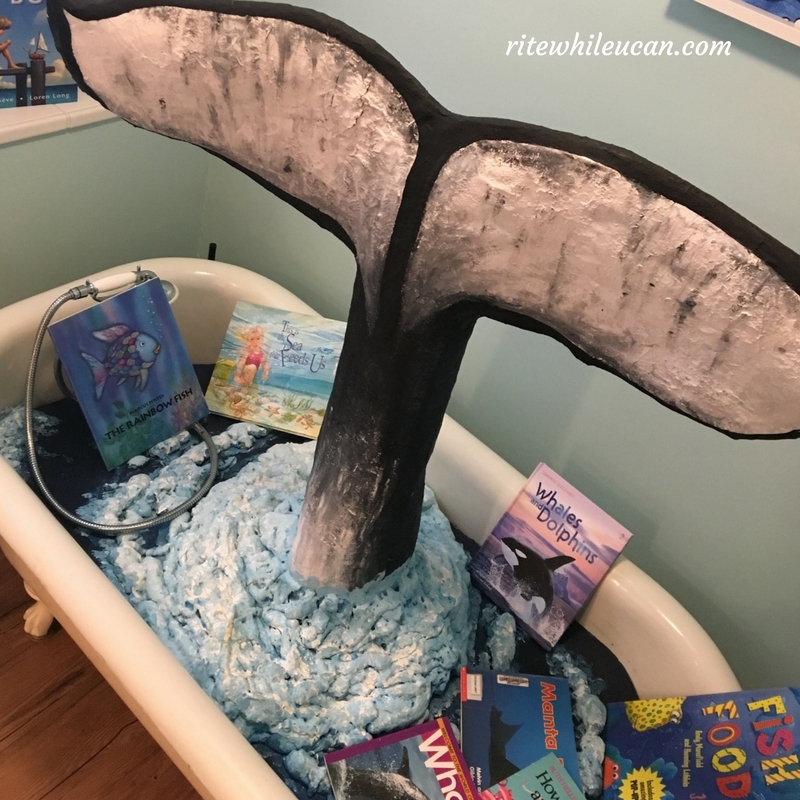 Books ignite our imagination
And this bathroom!  Every thing we could imagine in our dreams. By far the favorite room of the kids that were visiting when I was there.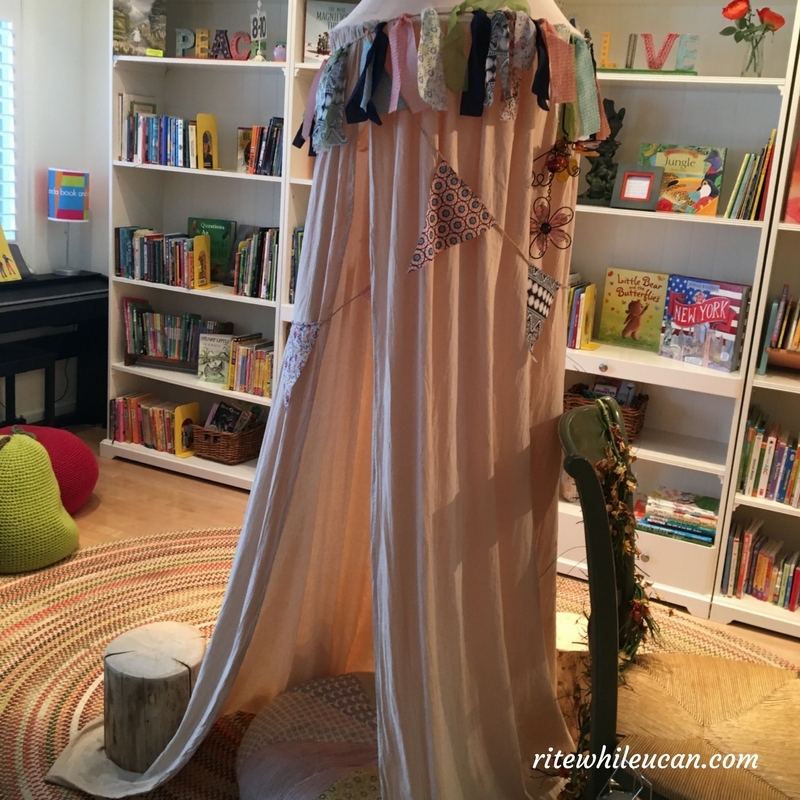 An enchanting reading place
I became more enchanted the more I explored the house. There is even a Canada room where all the books are by Canadian authors and the decor of the cozy space is very Canadian.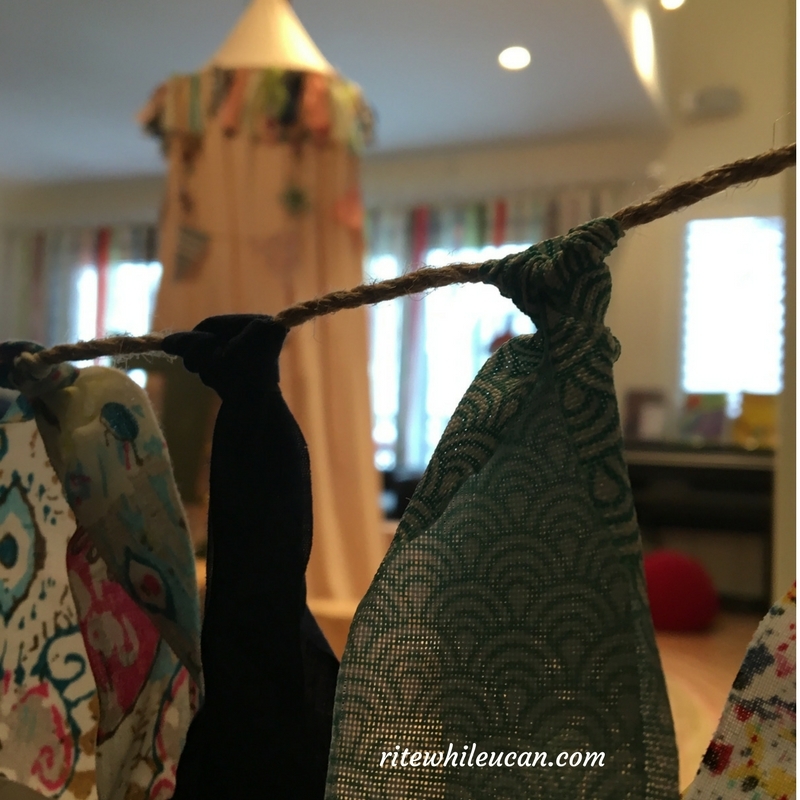 Local free little libraries can restock with kids books
I snapped this photo (above) from the inside of one of the sweet, tiny reading nooks. Every little space in the house is designed to invite children to explore the world of books and encourage reading.
Anyone who has a free little library on their street or property are invited to come and re-stock with kids books from the Children's Reading Place every Friday between 10-12pm.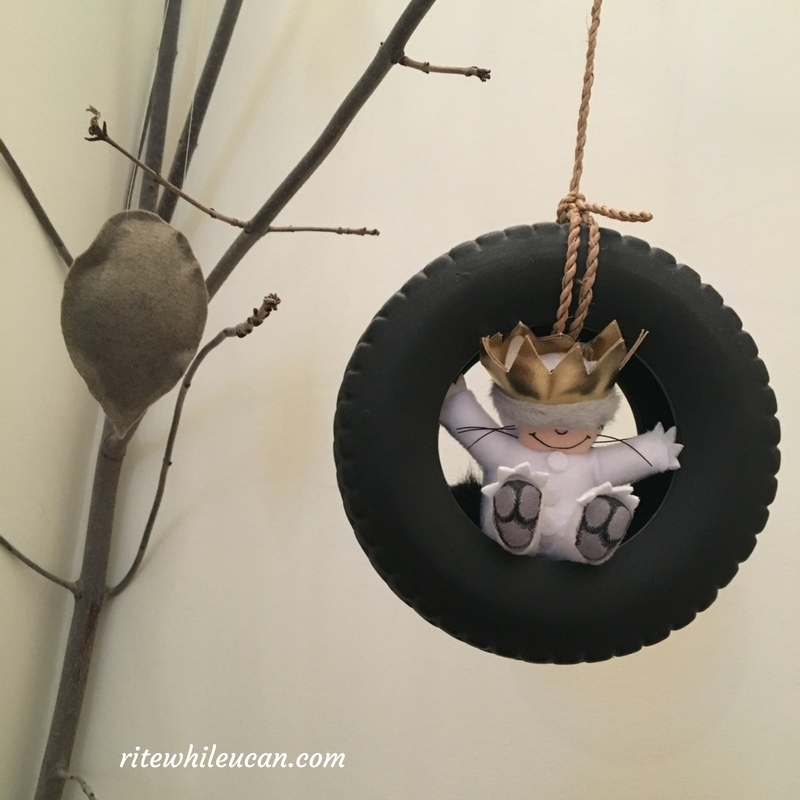 You can donate gently used books
In addition, if you have gently read books to donate, you can drop off on the porch of the house any time.  The need is always greatest for books for the wee ones, up to age four.
(Please remember, to visit and go inside the house you do need to make an appointment prior to showing up).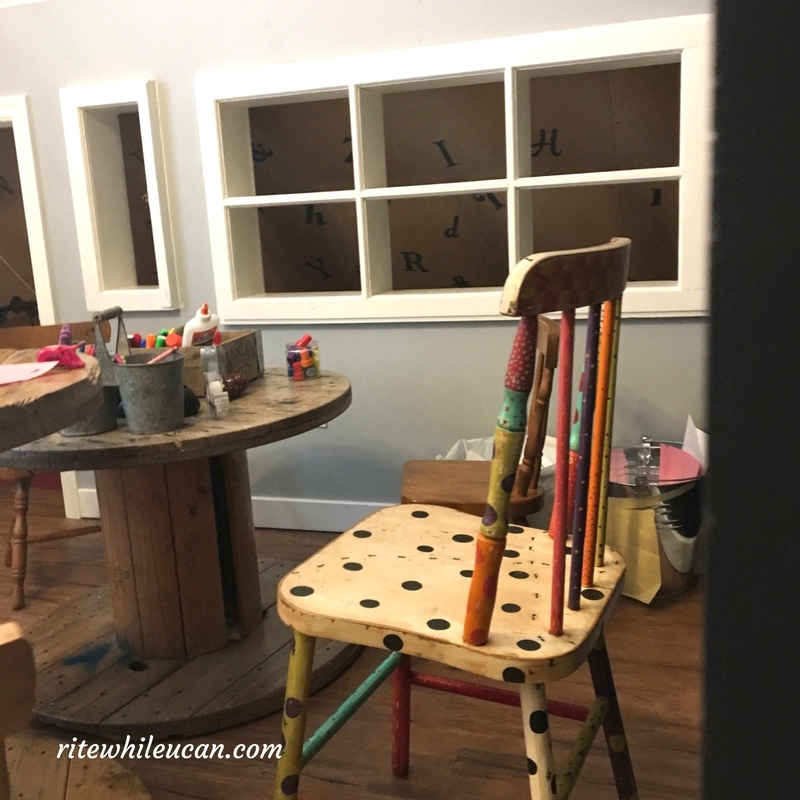 Make the Children's Reading Place your next family outing
In the attic portion of the house there is a maker room where kids can create or hang out in the nook with the slanted roof and alphabet letters on the ceiling.
Most of all I wish my kids were young again so that I could take them to this house. It was something they would have loved at that age.  If you are a book lover and live in Calgary this is a must-do for you.
Did you have a favorite children's book when you were growing up?
Stationery with a little bit of cheeky I am more of a minimalist when it comes to my stationery but when I need a splash of funny and a wee bit of cheeky I turn to the likes of Red Paper Boutique based here in Calgary. Gabi, a mental health nurse by day, recently bought … Continue Reading –>