Cards for your Chemist
I've sent three care packages* to my eldest who now lives far away studying applied chemistry. She actually chided me that my snail mail game was sub-par and that her Aunt had sent her more mail than her mother. Do you feel my shame?
No doubt though, I will regain my snail mail supremacy with these completely awesome cards by The Chemist Tree. Rovena Tey, the real life scientist behind this super clever card shop, made her first card from a lab manual cover and hasn't looked back.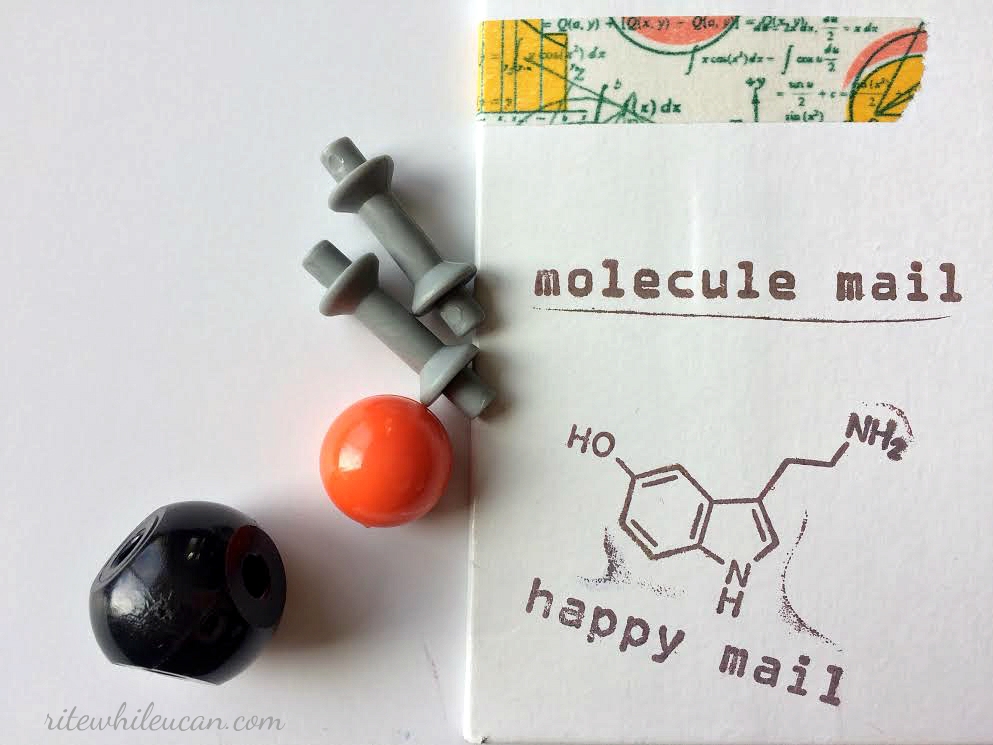 Molecule mail
Clearly Rovena loves mail and packaging as much as I do. Before I even opened her envelope I loved everything about it, I mean she has a stamp that says 'molecule mail!'
The Chemist Tree is all about fun chemistry cards and things.  The 'things' include buttons, notebooks (my fav is woman in science notebook), calendars and totebags to name a few. If you have a scientist in your family, you have just found the jackpot of gift ideas.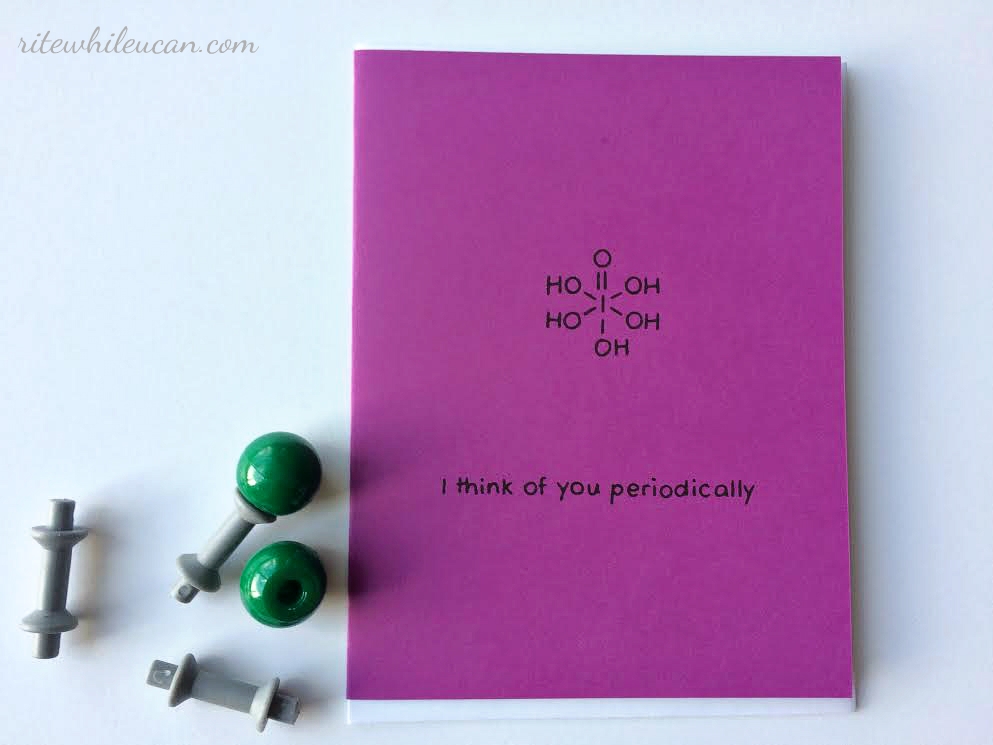 "I think of you periodically"
This card is absolutely perfect. Right? Whether scientist or not, the sending of a card is all about thinking of that other person and making the time to put pen to paper while they are on your mind.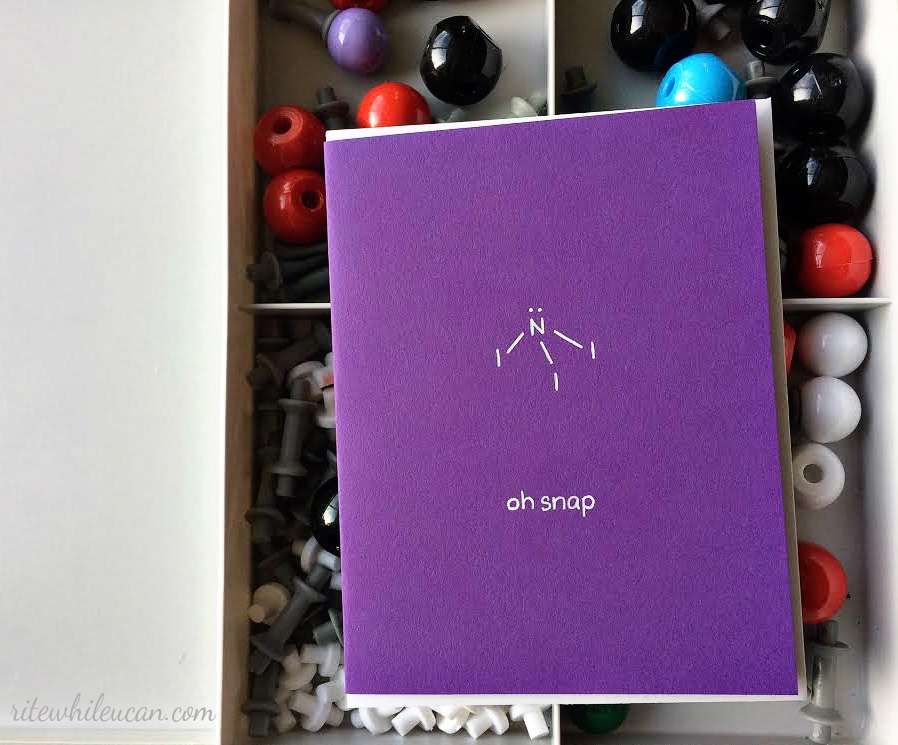 Where to find The Chemist Tree creations
I dug out this old chemistry set we had kicking around the house from University days long gone.  I can tell you with certainty that it did not belong to me. Oh, snap!
In person these cards and other science creations by Rovena will be on full display at two upcoming shows in November, including the 'One of a Kind Christmas Show' in Toronto, or at any of these locations. Of course, for people further away, you can shop 'til  you drop via her online shop.
Buttons are back.
When I was a teen, buttons were all the rage. I had a pretty stellar collection too. It would seem buttons are making a come back and these clever buttons at The Chemist Tree are just perfect with sayings for just about anything and anyone; coffee lovers, dreamers and a hilarious 'oh, fart' button.
Do you send care packages? Did you ever receive one?
*I will include some of your ideas in an upcoming post on putting together 'care packages' for those you love far away – just in time for the Christmas mailing season.
Letter Writing Social featuring fountain pens I cannot tell you how excited I am that Madison + PAGE is coming to my next letter writing social featuring fountain pens. Shelley, the owner of this delightful little shop in Calgary, is arriving with fountain pens in hand for all to try. If you haven't been out before, … Continue Reading –>