Trip of a lifetime relived through letters — 30 years later
Perhaps you sent a snap-chat of you and the kids on the beach this year.  Or maybe you sent a text to a friend saying 'wish you were here' while you took in the latest exhibit at the museum.  Or maybe you went old school and sent a postcard from your vacation spot.
For  Mary, sending postcards and letters while she spent a year travelling abroad, was not a personal preference but the only option to keep in touch with family and friends.
30 years ago Mary Charleson, now an accomplished marketing and communications specialist, grew up while exploring the world. She sent letters home to her mom, who is now 92. Unbeknownst to Mary,  her mother kept them.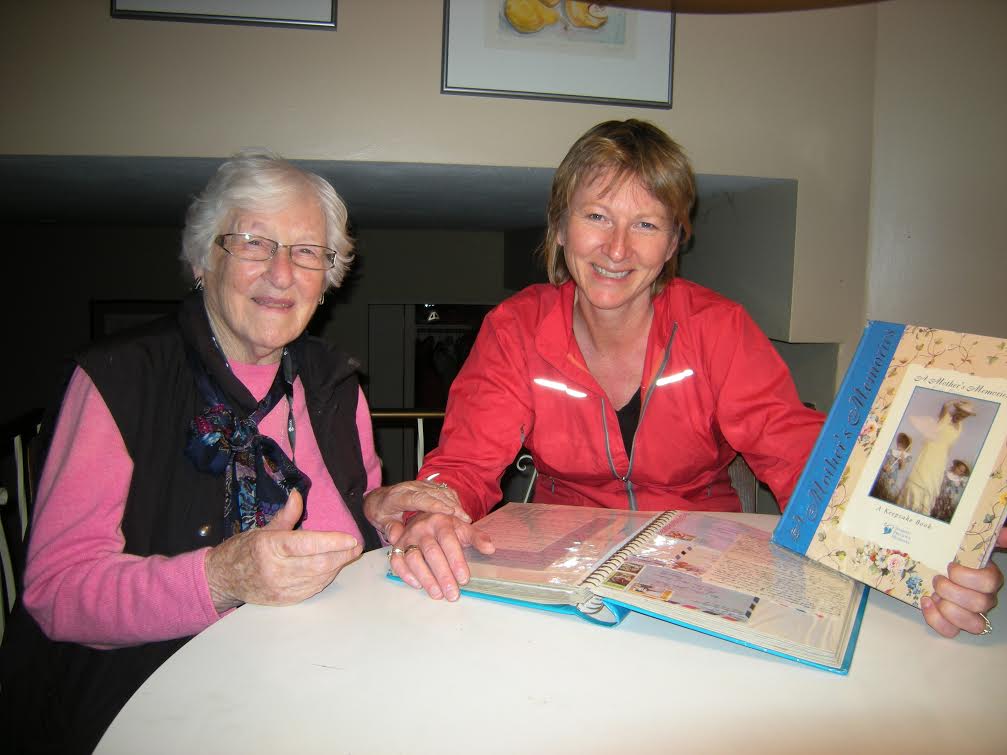 Letters provide a tangible glimpse into life
It wasn't until this year that Nancy, Mary's mom, gave the album of postcards and letters back to Mary on her Birthday. Imagine what memories and experiences these letters brought back to life for Mary.
In conversation with Mary, who wrote about receiving these letters 30 years later,  I learned that not only did her mother save all her letters, but they survived many moves over the years, always traveling with Nancy no matter where she was.
The letters were not shoved in a shoe box or in the attic collecting dust. Instead, Nancy thoughtfully put them in an album to keep and display. These letters meant something. They captured a year of her daughters life. They provide a glimpse into a trip of a lifetime where independence, maturity, and discovery was realized.  A precious Birthday gift indeed.
Do  you keep the letters you receive? What do you do with them?
p.s. should you ever have the chance to hear Mary speak don't miss it; I hear she has been known to send out postcards.
Poets with typewriters hit the street The sound of tap, tap, zzzzzzzzzzzzzzzzzip drew a crowd this week as poets with typewriters hit the street in downtown Calgary. Of course I was there. Like a bee drawn to honey. The Pop-Up Poetry event brought together some of the city's finest poets, including Micheline Maylor, Calgary's own … Continue Reading –>