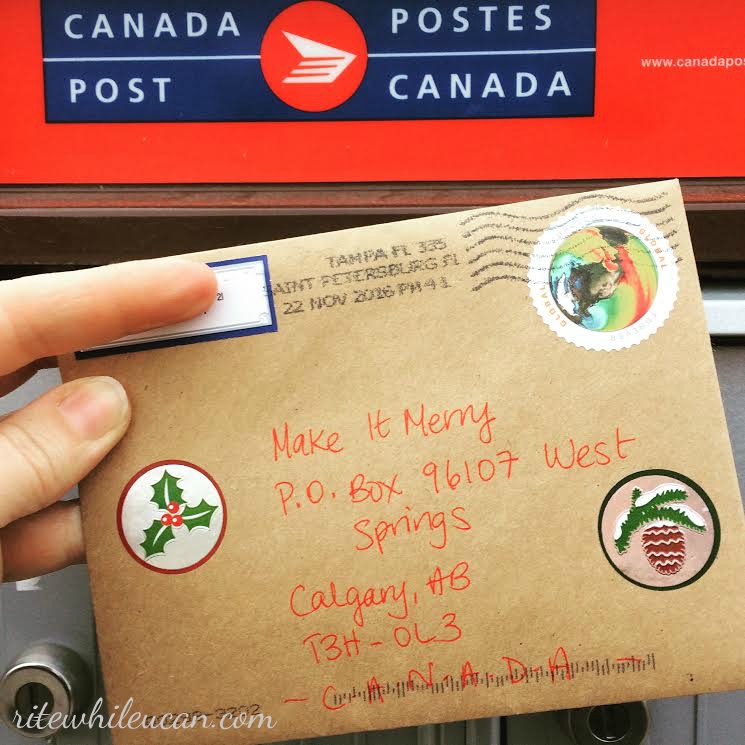 Send a Christmas card to someone who is homeless
Sending a card to someone who is homeless, that's what MakeItMerry is all about.
The cards have started to arrive! Just yesterday one came all the way from Florida. Incredible. I continue to be blown away by how kind and generous people are and how many people want to participate and send a Christmas card to someone who is homeless.
Have you been thinking this is something you would like to do, but not sure how to get started? Keep reading for some easy ideas.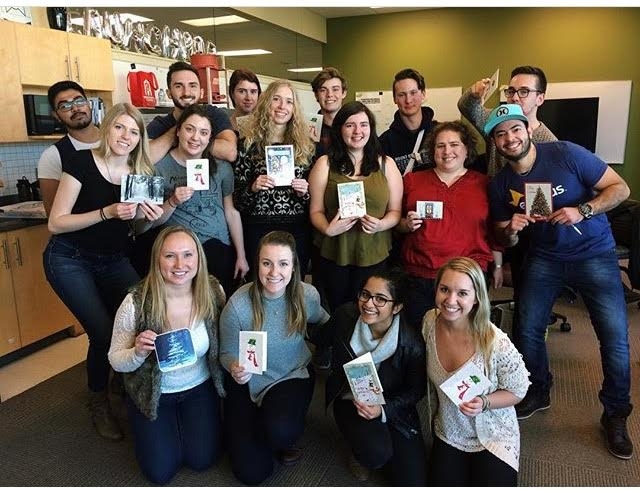 Gather your friends from church, school, or at the office Christmas party
Making (or buying) a card for someone who is homeless is easy-peasy. What to write? Now, that might be a bit daunting at first glance. After all, we don't normally write to someone we don't know and that is homeless. The main thing to remember is to listen to your heart, be encouraging and remember that the homeless are people too. Here are some ideas of what you can write in your card to get that pen moving.
Should you want to gather a group of your friends, like these Mount Royal students above, then of course, way more fun. Consider your kid's classrooms, hockey teams, book clubs. I've even heard of a couple of 'girls-night-out' card making events.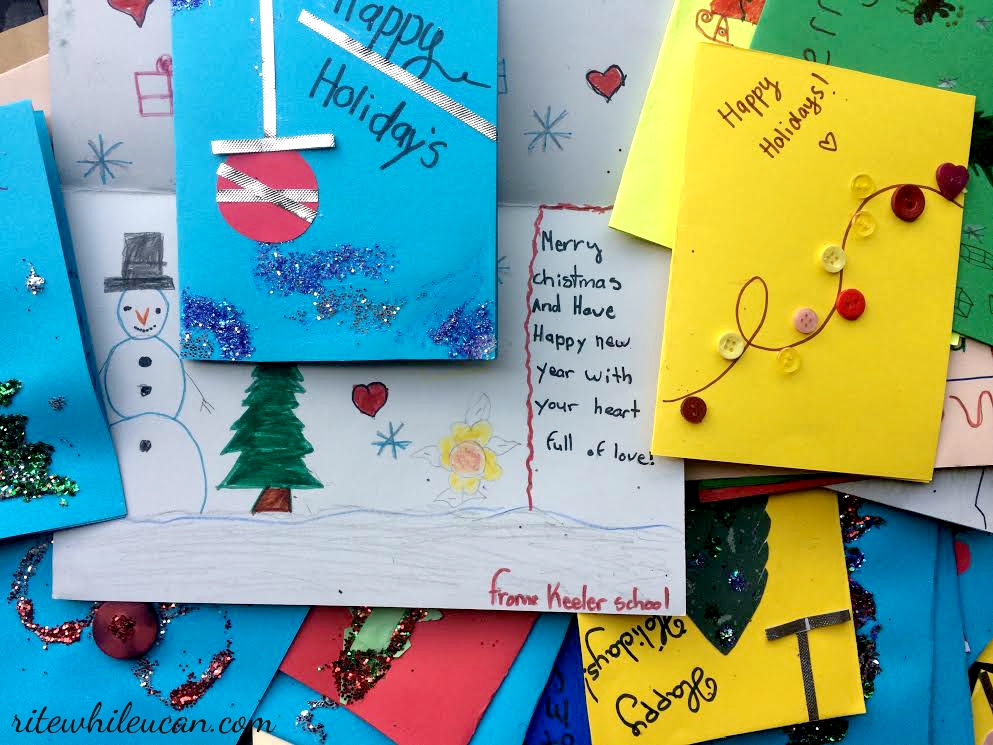 A simple thing that can have a profound impact
So far 600 cards have been written for MakeItMerry. Thank you! I love seeing all the cards from the kids, like these beauties from a local school here in Calgary. When placed in the hands of someone who is all alone at Christmas, it makes their face light up; it shows them someone out there cares.
Our goal this year is to provide our three partners with 2100 cards! I know. This sounds crazy, especially in an age when very few people write cards anymore.  But, here's the thing, it is simple, anyone can do it and it has a profound impact.  It is the charm of letter writing at its best.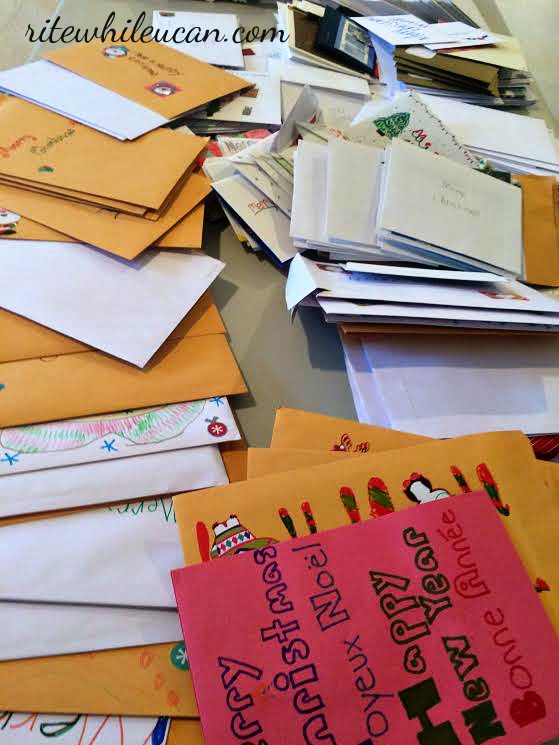 Send a card
Whether homeless or not we all desire a human connection, especially at Christmas.
Will you join me in spreading a bit of 'merry' this year to those that deserve it most?
p.s.  In case you missed it last year, here is how MakeItMerry got started.
Book Lover Postcard Swap It's time. Time to invite you to participate in the holiday edition of the 'Book Lover Postcard Swap.' The Fall Edition of the #BookLoverPostcardSwap  saw over 80 participants from all over the world. Countries represented, to name a few, included; Canada, Australia, UK, USA, and the Netherlands. You have been asking … Continue Reading –>